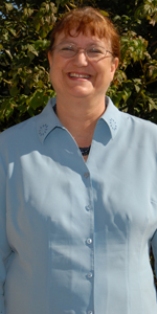 Marilyn Kok
Born:
N/A
Pen Name:
None
Connection to Illinois
: Although Marilyn grew up overseas in India and Taiwan, she has lived in Decatur, Illinois, most of her adult life. She has bachelorís in literature from Wheaton College (Illinois) and a masterís in composition and rhetoric from Texas A&M University.
Biography
: Marilyn is the Associate Director of Grants, Marketing, and Communications for the University of Illinois at Springfield.
---
Awards
:
Primary Audience(s):
Adult readers
Email:
mkok2@uis.edu
Website:
http://www.uis.edu/development/about/staff/marilynkok.html
Marilyn Kok on WorldCat :
http://www.worldcat.org/search?q=marilyn+kok
---
Selected Titles
Building college writing /
ISBN: 0155055011 OCLC: 32012183 Harcourt Brace Jovanovich, Fort Worth : ©1992.
Glory /
ISBN: 0880707542 OCLC: 32242518 Palisades, Sisters, Or. : 1995.
Glory and grace :
ISBN: 1892083019 OCLC: 44773787 Tabletop Academy Press, Blue Mound, Ill. : ©1998.
Heaven's song /
ISBN: 0786225173 OCLC: 43567296 Thorndike Press, Thorndike, Me. : 2000. A brutal murder, child abuse allegations, and falsified data drag a man and woman into an investigation they can't seem to escape. Is the tranquil life they yearn for only a thing of dreams?
On assignment /
ISBN: 0786219661 OCLC: 40996080 Thorndike Press, Thorndike, Me. : 1999.
Stillpoint /
ISBN: 0786226986 OCLC: 44045641 Thorndike Press, Thorndike, Me. : 2000. Set in the enchanting city of Hong Kong, a successful porcelain buyer uncovers a dark web of greed and deceit that is threatening to shatter her world.