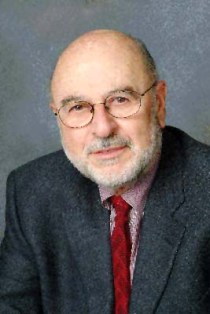 Joe Cappo
Born:
in Chicago, Illinois
Pen Name:
None
Connection to Illinois
: Mr. Cappo is currently an adjunct professor at DePaul University. He has been a journalist and publishing executive at Crain Communications, which publishes Crain's Chicago Business.
Biography
:
---
Awards
:
Primary Literary Genre(s):
Non-Fiction
Primary Audience(s):
Adult readers
Email:
jcappo@ameritech.net
Joe Cappo on WorldCat :
http://www.worldcat.org/search?q=joe+cappo
---
Selected Titles
Future scope :
ISBN: 0884629198 OCLC: 20015312 Longman Financial Services Pub., [Chicago, Ill.] : ©1990.
The future of advertising :
ISBN: 0071462155 OCLC: 51511198 McGraw-Hill, Chicago, Ill. : 2003. "In The Future of Advertising, Joe Cappo offers a provocative analysis of recent changes along with insightful projections of what's to come. He traces the consolidation of twenty major agencies into four giant holding companies and explores the curious absence of a new generation of swaggering advertising entrepreneurs on the model of Leo Burnett and David Ogilvy. He examines the continuing impact of cable TV, direct marketing, and the Internet on the advertising industry and traditional media and suggests strategies for adapting to - and thriving in - this challenging new environment." "Laced with colorful anecdotes from Cappo's career, The Future of Advertising addresses such major issues as the need for newspapers to transform themselves as radio did after the advent of television; the growth of commercial-free, fee-for-service media such as HBO; and the virtual disappearance of the mass audience. He explains why there is no longer any distinction between "above-the-line" advertising and alternative "below-the-line" marketing techniques and why agencies who choose to ignore this emerging truth do so at their peril." "Among the innovative ideas you'll find in this surprising look into the future are techniques for coordinating traditional media advertising efforts with known online buying patterns, merging traditional advertising with direct marketing via transactional TV, and marketing traditionally youth-oriented products to an aging population. You'll also find entertaining and perceptive commentaries from such industry leaders as John Emmerling, Phil Guarascio, Bruce Mason, Dom Rossi, Fred Danzig, and more."--Jacket.