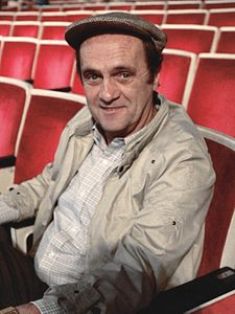 Bob Newhart
Born:
September 5, 1929 in Oak Park, Illinois
Pen Name:
None
Connection to Illinois
: He was born in Oak Park, Illinois. His family lived on the west side of Chicago. He was educated at Roman Catholic schools in the area and attended St. Ignatius College Prep. He then enrolled at Loyola University of Chicago where he graduated with a bachelor's degree in business management. After serving in the US Army during the Korean War, Newhart briefly attended Loyola Law School.
Biography
: Bob Newhart is a comedian, actor, and writer. He is an actor in films and on televison, including the televison shows The Bob Newhart Show, Newhart, Bob, and George and Leo. His theatrical films include Hell is for Heroes, Hot Millinois,On a Clear Day You Can See Forever, Catch 22, Cold Turkey, First Family, Little Miss Marker, In & Out, Elf, Legally Blonde 2: Red, White & Blonde.
---
Awards
:
Primary Literary Genre(s):
Non-Fiction
Website:
http://www.bobnewhart.com/
Bob Newhart on WorldCat :
http://www.worldcat.org/search?q=bob+newhart
---
Selected Titles
I shouldn't even be doing this :
ISBN: 1401384862 OCLC: 71312646 Hyperion Audiobooks, New York : ℗2006. Newhart gives his brilliant and bemused twist on a multitude of topics, including flying, the trials of a family holiday in a Winnebago, and more serious subjects, such as golf. And, of course, there are the funny stories from his life and career.
I shouldn't even be doing this! :
ISBN: 1401309151 OCLC: 64510980 Hyperion, New York : ©2006. There has never been another comedian like Bob Newhart. His comedy albums, movies, and two hit television series have made him a national treasure and placed him firmly in the pantheon of comedy legends. Now, at last, Newhart puts his world view on paper. Never a punch-line comic, always more of a storyteller, he tells anecdotes from throughout his life and career, including his beginnings as an accountant, the groundbreaking success of his comedy albums, and his fifteen years on primetime television. He also gives his wry, comedic twist to a multitude of topics, including golf, drinking, and family holidays.--From publisher description.