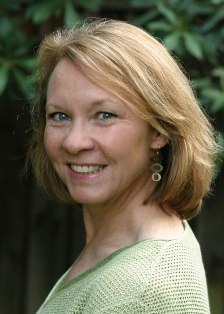 Meg Waite Clayton
Born:
in Washington, D.C.
Pen Name:
None
Connection to Illinois
: Meg Clayton was raised in Chicago, Illinois.
Biography
: Meg Waite grew up in Wheeling, Palatine and Northbrook, Illinois and now lives in Palo Alto, California. She didn't start out being a novelist, but rather as someone who went off to the University of Michigan thinking she would become a doctor, but emerged after seven years as a corporate lawyer in a tidy blue suit, and it was years later - and only at her husband's gentle reminder that she got up the nerve to give writing a serious try. Her work has now been heard on public radio and been translated into many languages.
---
Awards
:
Primary Literary Genre(s):
Fiction
Primary Audience(s):
Adult readers
Email:
wednesdaysisters@gmail.com
Website:
http://megwaiteclayton.com/index.php
Meg Waite Clayton on WorldCat :
http://www.worldcat.org/search?q=meg+waite+clayton
---
Selected Titles
The four Ms. Bradwells :
ISBN: 0345517083 OCLC: 646113443 Ballantine Books, New York : ©2011. Thirty years ago, Laney, Mia, Betts, and Ginger were roommates and best friends in law school. Collectively nicknamed the Ms. Bradwells by a professor their relationship has weathered marriage, divorce, children, and death, but when Betts's Supreme Court nomination is threatened by questions about the death of a young man at a party they attended decades ago, the women retreat to the scene of the crime--Ginger's mother's summer house--to untangle the past.
The four Ms. Bradwells :
ISBN: 9781611201833 OCLC: 709674205 Playaway Digital Audio : [Solon, Ohio] : [2011], ℗2011. Mia, Laney, Betts, and Ginger, best friends since law school, have reunited for a long weekend as Betts awaits Senate confirmation of her appointment to the Supreme Court. Nicknamed the Ms. Bradwells during their first class at law school in 1979, the four have supported one another through life's challenges: marriages and divorces, births and deaths, career setbacks and triumphs large and small. But when the Senate hearings uncover a deeply buried skeleton in the friends' collective closet, the Ms. Bradwells retreat to a summer house on the Chesapeake Bay, where they find themselves reliving a much darker period in their past -- one that stirs up secrets they've kept for, and from, one another, and that could change their lives forever.
The language of light /
ISBN: 0312318014 OCLC: 52182567 St. Martin's Press, New York : 2003.
The language of light :
ISBN: 9780345526656 OCLC: 676726739 Ballantine Books Trade Paperbacks, New York : ©2011. Nelly Grace is starting over. With her two young sons, Nelly has fled to the simple stone house built by her great-grandfather in the moneyed horse country of Maryland in order to escape the grief of her husband?s death?and perhaps find a way back to her first love: photography. Easing her transition into this strange, mannered world is Emma Crofton, the grand matriarch of the foxhunting community, and Emma?s son, Dac, a handsome yet distant horse trainer. As Nelly slowly makes her way back to the camera, she must come to terms with her troubled relationship with her father, a photojournalist who chose fame over family. But when she finally sees him again, Nelly?s fragile new beginning is threatened by revelations of a secret past, and the fears that kept it hidden.--The publisher.
The Wednesday sisters :
ISBN: 0345502833 OCLC: 319892080 Ballantine Books, New York : 2009, ©2008. Five young California homemakers forge a bond of friendship that sustains them through the turbulent 1960s and beyond. Meeting weekly, the Wednesday Sisters share a love of writing, literary classics, and the Miss America Pageant--in a moving testament to the mysterious link between friends.
The Wednesday sisters :
ISBN: 9780345518736 OCLC: 176950021 Ballantine Books, New York : ©2008. From their first meeting during the turbulent summer of 1968, five young California mothers--Frankie, Linda, Brett, Ali, and Kath--form a sister-like bond as they confront the ups and downs of life and pursue their mutual dreams of becoming writers.