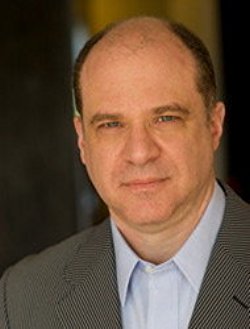 Ted C. Fishman
Born:
Highland Park, Illinois
Pen Name:
None
Connection to Illinois
: Fishman was born in Highland Park. A former floor trader and member of the Chicago Mercantile Exchange, he lives in Chicago.
Biography
: Fishman is a veteran journalist and former commodities trader who has emerged as a leading expert on the People's Republic of China and its development as a world power. He is noted for taking complex topics - particularly how global economic trends influence people's everyday experieces - and making them understandable and meaningful for a general audiences. Fishman has been featured on ABC, CNN, Fox, the BBC, CNBC, PBS, NPR, Public Radio International, and Sky News (UK), among many others. His work has appeared in ''The New York Times Magazine'', ''National Geographic'', ''Money'', ''Esquire'', ''USA Today'', ''GQ'' and ''Chicago Magazine''. He also frequently consults local, state, and federal leaders concerned about how to navigate China's economic rise. A former floor trader and member of the Chicago Mercantile Exchange, he ran his own trading firm until 1992.He has lived and worked in Japan and Indonesia. He is a graduate of Princeton University and currently lives in Chicago.
---
Awards
:
Primary Audience(s):
Adult readers; Children; Young adult readers
Email:
tcfishman@gmail.com
Website:
http://tedcfishman.com/
Ted C. Fishman on WorldCat :
http://www.worldcat.org/search?q=ted+c.+fishman
---
Selected Titles
China, Inc. :
ISBN: 9780743257350 OCLC: 57168760 Scribner, New York : ©2005. Draws on interviews with Chinese, American, and European businesspeople to predict economic challenges as a result of China's growing ability to produce U.S. products more cheaply, and to draw conclusions about China's future as a superpower.
Shock of gray :
ISBN: 9781416551027 OCLC: 535493364 Scribner, New York : ©2010. In Shock of Gray, Ted Fishman explains the astouding economic and political changes we face as our world suddenly grows old.