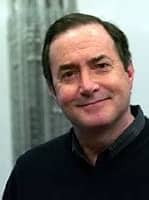 Rick Kogan
Born:
1951 in Chicago, Illinois
Pen Name:
None
Connection to Illinois
: Rick Kogan grew up in Chicago's Old Town neighborhood and still lives in Chicago.
Biography
: Rick Kogan is a senior writer and columnist for ''Sidewalks'' at the ''Chicago Tribune''. He is the author of a dozen books, including ''Sidewalks I'' and ''Sidewalks II'' , collections of his columns accompanied by the work of photographer Charles Osgood. Kogan is also creator and host of WGN Radio's ''Sunday Papers with Rick Kogan'' and host of ''Chicago Live!'' The son of Chicago newspaperman and author Herman Kogan, he was raised in the city's Old Town neighborhood and wrote his first story for the ''Chicago Sun-Times'' at age 16. His first book was ''Dr. Night Life'', and his recent books include ''America's Mom: The Life, Lessons'', and ''Everybody Pays'' with co-author Maurice Possley. Kogan was a longtime friend and editor of Ann Landers for the last five years of her life and wrote ''America`s Mom, The Life, Lessons and Legacy of Ann Landers''.
---
Awards
:
-- Chicago's Best Reporter in 1999
-- Chicago's Greatest Living Journalist in 2002
-- Inducted into the Chicago Journalism Hall of Fame in March 2003
-- Rick Kogan was honored at the 2004 Illinois Authors Book Fair sponsored by the Illinois Center for the Book and the Illinois State Library in Springfield, Illinois.
Primary Audience(s):
Adult readers; Children; Young adult readers
Email:
rkogan@tribune.com
Facebook:
http://www.facebook.com/?ref=home#!/profile.php?id=770098288&ref=search&sid=1535835302.660396616..1=rick+kogan
Rick Kogan on WorldCat :
http://www.worldcat.org/search?q=rick+kogan
---
Selected Titles
A Chicago tavern :
ISBN: 9781893121492 OCLC: 71216982 Lake Claremont Press, [Chicago] : 2006.
America's mom :
ISBN: 9780061873102 OCLC: 877890592 HarperCollins e-Books, [Place of publication not identified] : 2014. For two generations of Americans, reading Ann Landers's daily column was as important as eating breakfast. For nearly fifty years an entire nation turned to this quick-witted, worldly-wise counselor for advice on everything from dinner etiquette to sex. But who was the woman behind the byline' Iowa-born Eppie Lederer was first hired by the Chicago Sun-Times to take over the daily advice column in 1955 -- and over the next half-century she helped shape the nation's social and sexual landscape. Award-winning journalist Rick Kogan was Ann Landers's last editor and close friend, and he paints a fascinating, full-bodied account of the triumphs, the wisdom, the courage, and the trials of one of the twentieth century's most enduring icons -- including her painful lifelong feud with her identical twin sister, Dear Abby; her stubborn refusal to shy away from even the most controversial topics; and the tragic breakup of her own thirty-six-year marriage. Filled with remarkable stories shared by people from all walks of life who were profoundly affected by the good sense and guidance of Ann Landers, America's Mom is a moving tribute to a singular woman who has earned an eternal place in our culture ... and our hearts.
Dr. Night Life /
ISBN: 0914090720 OCLC: 6002965 Chicago Review Press, Chicago : ©1979.
Everybody pays :
ISBN: 0425188671 OCLC: 51253010 Berkley Books, New York, NY : 2002.