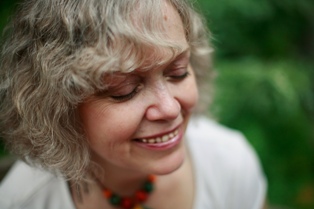 Ruth Goring
Born:
1954 in Kansas City, Kansas
Pen Name:
None
Connection to Illinois
: Goring lives and works in Chicago.
Biography
: Ruth Goring is a poet, visual artist, and book editor who grew up in Colombia. She is a senior manuscript editor at University of Chicago Press and teaches in the Graham School's editing certificate program.
---
Awards
:
"""Picturing God"""
-- Gold Standard Selection, Junior Library Guild
Primary Literary Genre(s):
Fiction; Non-Fiction; Poetry
Primary Audience(s):
Adult readers; Children; Young adult readers
E-Mail:
ruthgoring@gmail.com
Twitter:
https://twitter.com/ruth_goring?lang=en
Website:
https://ruthgoringbooks.com/
Website:
https://www.ivpress.com/ruth-goring
Website:
https://www.pw.org/directory/writers/ruth_goring
Website:
https://www.authorsguild.net/services/members/3889
on WorldCat:
http://www.worldcat.org/search?q=ruth+goring
---
Selected Titles
Adriana's angels /
ISBN: 1506418325 OCLC: 971614738 Angels Milagros and Alegria reassure young Adriana of God's love as she and her family are forced to flee their home in Columbia and start anew in Chicago.
Heart renewal :
ISBN: 0877887306 OCLC: 33373362
Meeting God in quiet :
ISBN: 0830820566 OCLC: 42694893
Meeting God in relationships :
ISBN: 0830820574 OCLC: 42654178
Picturing God
ISBN: 1506449395 OCLC: Beaming Books 2019 With poetic language and gorgeous handcrafted mixed-media collages and mosaics, Picturing God brings to life the many metaphors for God found in the Bible. God is the light, living water, a father, a mother, clothing, a rock, wind, comforter, a door, the Good Shepherd, and more. Poet and artist Ruth Goring invites children and adults alike to revisit the beautiful imagery found in Scripture and provides an opportunity for children to develop their imagination about who God is.
Singleness :
ISBN: 0830830979 OCLC: 947254811 In ten studies Ruth Goring leads you to explore God's "word" for your life in singleness. You will learn to listen deeply to God, identify the gifts your life offers, cope effectively with temptation, make space for relationships, and grow into a sense of belonging.
Soap is political :
ISBN: 1941783058 OCLC: 922009971
The creative heart of God :
ISBN: 0877881456 OCLC: 290897287
Yellow doors :
ISBN: 097434270x OCLC: 53441560 Wordfarm LaPorte, Ind. : ©2004.