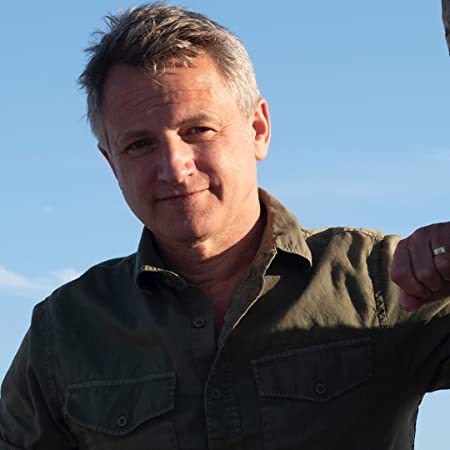 Eric Orner
Born:
1965 in Chicago, Illinois
Pen Name:
None
Connection to Illinois
: Orner was born and raised in Highland Park.
Biography
: Eric Orner is an ex-Capitol Hill aide and staff counsel to former Congressman Barney Frank. He is also the acclaimed author of the Mostly Unfabulous Social Life of Ethan Green, which during its 15-year run was one of the country's most widely published gay comic strips. The comic strip was adapted into a feature film (of the same name) in 2005. Eric Orner has also published cartoons and illustrations in the Washington Post, the Boston Globe, and the San Francisco Chronicle as well as in Houghton Mifflin's Best American Comics. During the Aughts he did a tour of duty as a storyboard artist at Disney TV animation and other studios in Los Angeles. He is a native Chicagoan and a former Bostonian, who now resides in New York. Eric frequently illustrates the fiction of his brother, novelist Peter Orner.
---
Awards
:
Primary Literary Genre(s):
Fiction; Illustrator
Primary Audience(s):
Adult readers
E-Mail:
eric_orner@ethangreen.com
Facebook:
https://www.facebook.com/eric.orner
IMDB:
https://www.imdb.com/name/nm0650320/
Twitter:
https://twitter.com/ericorner?lang=en
Web:
http://www.echonyc.com/~stone/Ethan/index.html
Web:
https://www.prismcomics.org/profile/ericorner/?profiletab=main
Web:
https://us.macmillan.com/author/ericorner
Wikipedia:
https://en.wikipedia.org/wiki/Eric_Orner
---
Selected Titles
Ethan Exposed: Further Adventures From Ethan Green's Unfabulous Social Life
ISBN: 0312200404 OCLC: 42518456 St. Martin's Griffin, New York : 1999. Spend some time with Ethan Green as he explores...rejection...career opportunities...and commitment...in this new collection from The Mostly Unfabulous Social Life of Ethan Green. For more than a decade, the ever-increasingly popular comic strip "The Mostly Unfabulous Social Life of Ethan Green" has tracked the foibles and failings of gay everyman Ethan Green. In this latest collection, Ethan again faces the terrors of gay America--from ex-boyfriends to new relationships, from relatives to best friends. With wry wit and uncommon insight, Eric Orner hilariously exposes the truth about gay life.
Smahtguy: The Life and Times of Barney Frank
ISBN: 1250191580 OCLC: Metropolitan Books 2022 Eric Orner, the acclaimed cartoonist of one of the country's most popular and longest-running gay comic strips, The Mostly Unfabulous Social Life of Ethan Green, presents his debut graphic novel―a dazzling, irreverent biography of the iconic and iconoclastic Barney Frank, one of the first gay and out congressmen and a front-line defender of civil rights.
The Completely Unfabulous Social Life of Ethan Green
ISBN: 1938720822 OCLC: 905885982 Eric Orner's groundbreaking comic strip, "The Mostly Unfabulous Social Life of Ethan Green", debuted in 1990 and appeared in papers in a hundred cities across the US, Canada and the UK. Now, for the first time, every subversive, laugh-out-loud funny, and occasionally surreal episode from the gay everyman's 15 years in print is in one deluxe collection. Includes behind-the-scenes stories from the author, bonus strips, and a foreword by New York Times bestselling author David Ebershoff.
The Ethan Green Chronicles
ISBN: 0312147422 OCLC: 34967143 St. Martin's Griffin, New York : 1997. Cartoons relate the experiences of Ethan Green, a young gay man, as he deals with rejection, loss, and longing in his search for a new relationship
The Mostly Unfabulous Social Life of Ethan Green
ISBN: 0312076355 OCLC: 24953616 A young gay man tries to balance his career as a personal assistant while searching for love.
The Seven Deadly Sins Of Love: The Still Unfabulous Social Life Of Ethan Green
ISBN: 0312105398 OCLC: 29428185 St. Martin's Press, New York : 1994. The poster-child of the slightly neurotic urban gay male in search of a boyfriend, Ethan Green returns to track the ups and downs of modern gay life. "The misadventures of EveryGayman. . . . Ethan Green is instantly recognizable, endearingly neurotic, and hopelessly looking for love."--Washington Blade. Illustrations throughout.