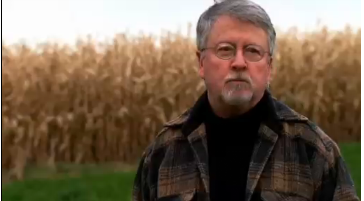 Bruce Hubbard Guernsey
Born:
1944 in Boston, Massachusettes
Pen Name:
Bruce H. Guernsey
Connection to Illinois
: Guernsey lives in Charleston, Illinois and was an Associate Professor in the Department of English, Eastern Illinois University in Charleston.
Biography
: Guernsey was an instructor of English at the College of William and Mary in Williamsburg, Virgina; a poet in residence at Virginia Wesleyan College in Norfolk, Virgina and an associate professor of English at Eastern Illinois University in Charleston, Illinois. He is currently retired and gives readings at colleges and universities. Guernsey is a contribuotr of poems to dozens of magazines, including ''Atlantic Monthly'', ''Nation'', ''Country Journal'', ''Yankee'', ''College English'' and ''Poetry''. He also has work represtented in anthologies, including:*Landscape and Distance: Contemporary Poets in Virginia, edited by Margaret Gibson and Richard Mc Cann, Univeristy Press of Virginia, 1975*Anthology of Magazine Verse and Yearbook of Poetry, edited by Alan Pater, Monitor Book, 1981*An Introduction to Poetry, 5th edition, edited by XJ Kennedy, Little, Brown, 1982
---
Awards
:
-- Irene Leache Award for Lyric Poetry from Virginia Poetry Society in 1969 for his poem ''Jamestown
Primary Audience(s):
Adult readers
Email:
bruce@bruceguernsey.com
Website:
http://www.bruceguernsey.com/
Bruce Hubbard Guernsey on WorldCat :
http://www.worldcat.org/search?q=bruce+hubbard+guernsey
---
Selected Titles
New England primer /
ISBN: 1934999229 OCLC: 317364804 Cherry Grove Collections, Cincinnati, OH : ©2008.
Soldier's home /
ISBN: 0974452408 OCLC: 176009655 Water Press and Media, Flower Mound, Tex. : ©2003.
The invention of the telephone /
ISBN: 0935153071 OCLC: 16970866 Stormline Press, Urbana, Ill. : 1987.
The lost brigade /
ISBN: 0974452491 OCLC: 144616667 Water Press and Media, Argyle, Texas : 2005.