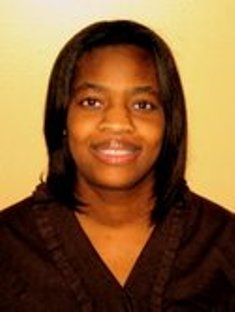 Sabrina Nixon
Born:
1967 in Chicago, Illinois
Pen Name:
None
Connection to Illinois
: I was born and raised in Chicago, Illinois. I spent most of my childhood in public housing (the now defunct Cabrini-Green Housing Projects). I attended my scholastic years in the public school system as well, allowing me to use the urban experience as the theme of my books.
Biography
: I'm a single parent of two boys with autism and have the autoimmune disorder lupus, a silent disease where the immune system attacks healthy tissues for unknown reasons, causing damage to internal and external organ systems. I'm in remission as I use writing as a form of therapy. I'm an author of 3 books of urban fiction, 1 Christian non-fiction and a playwright. I was a page four contributor to the ''Chicago RedEye Newspaper'' (a subsidiary of the Chicago Tribune) in April and May of 2010. I was awarded the Lovelace/Rahman Playwright Award in December 2007 at the Olive-Harvey College of Chicago December Festival of Arts for a play derived and performed by theater students from my first book titled ''Victims of Change''. I was also first place winner at the Harold Washington College of Chicago Black Oratorical Festival in 2005, reciting a self made speech about renowned actor Sidney Poitier. I was also captain of the college's speech forensics team that year.Sabrina did a video interview with Adapt of Chicago Productions, an organization who allows people with disabilities to express their concerns. The programs air on CAN-TV on Saturday mornings.[http://www.youtube.com/watch?v=2wxuVOJRd7s&feature=email http://www.youtube.com/watch?v=2wxuVOJRd7s&feature=email]
---
Awards
:
Primary Literary Genre(s):
Fiction; Non-Fiction
Primary Audience(s):
Adult readers; Young adult readers
Email:
sbrnnxn@yahoo.com
Sabrina Nixon on WorldCat :
http://www.worldcat.org/search?q=sabrina+nixon
---
Selected Titles
Temporarily disconnected
ISBN: 9781432743536 OCLC: 649496913 Outskirts Press, Denver, Colo. : ©2009.
Victims of change /
ISBN: 1425921353 OCLC: 712598661 AuthorHouse, Bloomington, Ind. : 2006.