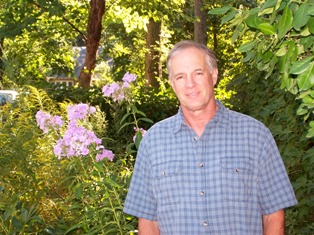 Rick Telander
Born:
1948 in Peoria, Illinois
Pen Name:
None
Connection to Illinois
: Rick Telander is a native of Peoria, Illinois and attended Northwestern University on a football scholarship. He played for coach Alex Agase as a cornerback (and punter junior year),making All-Big Ten his senior season and two-time All-Big Ten Academic. His teammates included Mike Adamle, who is also now a member of the Chicago media.
Biography
: Rick Telander is a sports columnist for the Chicago Sun-Times.
---
Awards
:
Primary Audience(s):
Adult readers
Email:
rftelander@aol.com
Rick Telander on WorldCat :
http://www.worldcat.org/search?q=rick+telander
---
Selected Titles
Heaven is a playground
ISBN: 9781613213940 OCLC: 852400001 Follows the author as he spends a summer in the Flatbush section of Brooklyn and engages in urban basketball.
Heaven is a playground /
ISBN: 0803294530 OCLC: 53145491 University of Nebraska Press, Lincoln : ©2004. "In 1974 Rick Telander intended to spend a few days doing a magazine piece on the court wizards of Brookly's Foster Park. He ended up staying the entire summer, becoming part of the players' lives and eventually the coach of a loose aggregation known as the Subway Stars." "Telander tells of everything he saw: the on-court flash, the off-court jargon, the late-night graffiti raids, the tireless efforts of one promoter-hustler-benefactor to get these kids a chance at a college education. He lets the kids speak for themselves, revealing their grand dreams and ambitions, but he never flinches from showing us how far their dreams are from reality. The roots of today's inner-city basketball can be traced to the world Telander presents in Heaven Is a Playground, the first book of its kind."--BOOK JACKET.
Like a rose :
ISBN: 1582618917 OCLC: 57087252 Sports Pub., Champaign, IL : ©2004.
String music /
ISBN: 0812626575 OCLC: 48944187 Cricket Books, Chicago : 2002. An unlikely friendship develops between a lonely eleven-year-old boy and the professional basketball star whom he idolizes.
The hundred yard lie :
ISBN: 0252065239 OCLC: 34355913 University of Illinois Press, Urbana : ©1996. This edition, first published in 1989, includes a new afterword in which the author reviews some of the major gridiron scandals of the 1990s and new forewords by a university president and a leading scholar in the history of college sports.