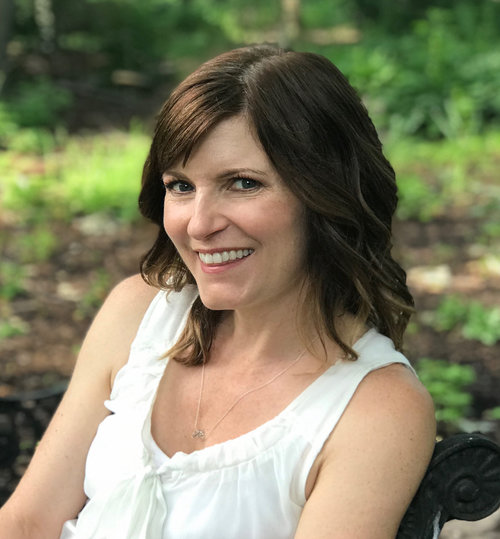 Michelle Schaub
Born:
Pen Name:
None
Connection to Illinois
: Schaub lives in Downers Grove.
Biography
: Michelle Schaub is a children's author, poet and teacher. Her poems have appeared in several anthologies and magazines like Highlights, Faces, and AppleSeeds. She has also taught writing to middle school students.
---
Awards
:
"Kindness is a Kite String: The Uplifting Power of Empathy"
-- Illinois Reads Book Selection, Illinois Reading Council, 2022
"Fresh-Picked Poetry: A Day at the Farmers' Market"
-- Illinois Reads Book Selection, Illinois Reading Council, 2018
Primary Literary Genre(s):
C:CHILDREN; Fiction; Non-Fiction; Poetry
E-Mail:
schellschaub@hotmail.com
Twitter:
https://twitter.com/Schaubwrites
Website:
http://www.michelleschaub.com/
YouTube:
https://www.youtube.com/channel/UCRmRZkuSuMym0AtGoEhWVlQ
---
Selected Titles
Dream Big, Little Scientists: A Bedtime Book
ISBN: B07S3Q98XY OCLC: Spark curiosity and exploration with this innovative bedtime story for budding scientists that introduces eleven branches of science. From astronomy to physics to chemistry to geology, this STEM picture book will help kids get excited to explore. Includes further information about each branch of science.
Finding Treasure: A Collection of Collections
ISBN: B07M9HFW8N OCLC: While everyone else is excited about presenting their treasures, one creative elementary schooler is stressed about her class's show-and-tell assignment. How is she supposed to share her collection if she doesn't collect anything? Polling her parents, visiting with Granny and Grandpa, and searching for the secret behind her siblings' obsession with baseball cards, she discovers she does, in fact, have something to share: a collection of stories and poems!
Fresh-picked poetry :
ISBN: 1580895476 OCLC: 948360806 This collection of poems takes young readers to a day at an urban farmers' market. Whom to see, what to eat, and how produce is grown--it's all so exciting, fresh, and delicious. Readers are invited to peruse the stands and inspect vendors' wares with poems like "Farmer Greg's Free-Range Eggs," "Summer Checklist," and "Necessary Mess."
Kindness is a kite string :
ISBN: 1733035982 OCLC: 1179254310 What happens when one child chooses kindness to start the day? It starts a chain reaction! Watch kindness (empathy) ripple through the community... Spreading happiness like sunshine, connecting diverse groups like a footbridge, and lifting hope like a kite string. How can you lift others with kindness?
This or that sports debate :
ISBN: 9781429685924 OCLC: 773369965 Capstone Press, North Mankato, MN : ©2012. Offers intriguing either/or questions and content on sports topics to encourage critical thinking and debate--Provided by publisher.