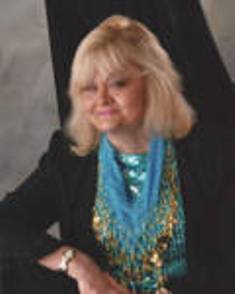 Karon White Gibson
Born:
Chicago, Illlinois
Pen Name:
None
Connection to Illinois
: Karon and her partner Joy Smith Catterson started one of the nation's first Independent Nurse Practitioner offices in Chicago.
Biography
: Karon White Gibson, R.N.,CCM is the creator of 'Outspoken with Karon' television show. As an RN, she was in charge of Emergency, Psych, and First Aid Stations on major motion pictures : Dr. Detroit, Risky Business, Toughest Man TV Shows etc. She is the coauthor of On Our Own, and Nurses On Our Own. She has been the CEO of a Nursing Service. She is a speaker and consultant on health insurance an other health and wellness and safety topics. Her shows include guests who are professionals or experts on Health, Alternative Medicine, Traditional Medicine, Travel, Dining, Nutrition, Dentistry, Reflexology.
---
Awards
:
Primary Literary Genre(s):
Non-Fiction; Other
Primary Audience(s):
Adult readers
Email:
karontv@yahoo.com
Email:
asktvnurse@yahoo.com
Website:
http://www.americanurse.com
Karon White Gibson on WorldCat :
http://www.worldcat.org/search?q=karon+white++gibson
---
Selected Titles
Nurses :
ISBN: 0595143628 OCLC: 47837141 iUniverse.com, Lincoln, NE : [2000, ©1981]
On our own /
ISBN: 0380602695 OCLC: 8819408 Avon, New York : 1982, ©1981.