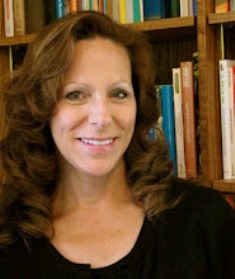 Stacy A Cordery
Born:
1961 in Michigan
Pen Name:
None
Connection to Illinois
: Stacy is Professor of History/ Curator, Monmouth College Archives, Department of History.
Biography
: Stacy A. Cordery is an academic and historian. She is chairman of the history department at Monmouth College in Illinois, and the author of three books. She is also the bibliographer for the National First Ladies' Library.
---
Awards
:
Primary Literary Genre(s):
History; Non-Fiction
Primary Audience(s):
Adult readers
Email:
stacy@monm.edu
Website:
http://www.stacycordery.com/
Stacy A Cordery on WorldCat :
http://www.worldcat.org/search?q=stacy+a+cordery
---
Selected Titles
Alice :
ISBN: 9780670018338 OCLC: 77573035 Viking, New York, N.Y. : 2007. Alice Roosevelt Longworth lived her entire life on the political stage and in the public eye, earning her the nickname the other Washington monument. Historian Cordery presents a detailed and entertaining portrait of the witty and whip-smart daughter of Teddy Roosevelt. Princess Alice was a tempestuous teenager. Smoking, gambling, and dressing flamboyantly, she flouted social conventions and opened the door for other women to do the same. Her husband was Speaker of the House Nicholas Longworth but--as Cordery documents for the first time--she had a child with her lover, Senator William Borah of Idaho. Alice's political acumen was widely respected in Washington. She was a sharp-tongued critic of her cousin FDR's New Deal programs, and meetings in her drawing room helped to change the course of history, from undermining the League of Nations to boosting Nixon. During the Kennedy and Johnson administrations, her legendary salons remained the center of political ferment.--From publisher description.
Historic photos of Theodore Roosevelt /
ISBN: 1596523360 OCLC: 156818633 Turner Pub. Co., Nashville, Tenn. : ©2007. Photos of Theodore Roosevelt throughout his life.
Juliette Gordon Low :
ISBN: 0670023302 OCLC: 733230631 Viking, New York, N.Y. : ©2012. In celebration of the Girl Scouts' centennial, this biography is a salute to its maverick founder. Born at the start of the Civil War, Juliette Gordon Low grew up in Georgia, where she struggled to reconcile being a good Southern belle with her desire to run barefoot through the fields. Deafened by an accident, "Daisy" married a dashing British aristocrat and moved to England. But she was ultimately betrayed by her husband and dissatisfied by the aimlessness of privileged life. Her search for a greater purpose ended when she met Robert Baden-Powell, war hero, adventurer, and founder of the Boy Scouts. Captivated with his program, Daisy aimed to instill the same useful skills and moral values in young girls, with an emphasis on fun. She imported the Boy Scouts' sister organization, the Girl Guides, to Savannah in 1912. Rechristened the Girl Scouts, it grew rapidly because of her unquenchable determination and energetic, charismatic leadership. In this biography, the author paints a dynamic portrait of an intriguing woman and a true pioneer whose work touched the lives of millions of girls and women around the world.
Juliette Gordon Low :
ISBN: 9780143122890 OCLC: 824923441 Penguin Books, New York : 2013. Recounts the life of the woman who founded the sister organization to the Boy Scouts, originally called the Girl Guides, giving meaning and purpose in her privileged but unfulfilling existence as the wife of a British aristocrat.
Theodore Roosevelt :
ISBN: 0155066102 OCLC: 51225952 Thomson/Wadsworth, Belmont, CA : ©2003.