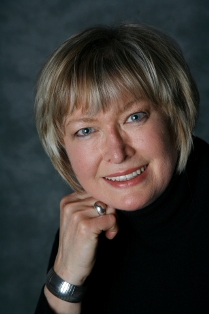 Dona J Young
Born:
1951 in Oak Park, Illinois
Pen Name:
None
Connection to Illinois
: Dona is a life long Illinois resident.
Biography
: Dona Young is president of The Writerís Toolkit and Writerís Toolkit Publishing LLC. In addition to teaching professional writing at Indiana University Northwest, she designs and facilitates corporate training programs. Young speaks at numerous conferences and conducts training programs throughout the country. She holds a B.A. from Northern Illinois University and an M.A. from The University of Chicago. Young also earned a certificate from The Chicago Institute for Psychoanalysis, which enables her to work with the emotional aspects of learning. She considers herself a life-long learner, believing that who we become is a result of what we learn. Beyond that, her dog Jake keeps her from taking work, or life, too seriously.
---
Awards
:
Primary Literary Genre(s):
Non-Fiction; Other
Primary Audience(s):
Adult readers
Email:
dona.young@wtkpublishing.com
Website:
http://thewriterstoolkit.com/
Dona J Young on WorldCat :
http://www.worldcat.org/search?q=dona+j+young
---
Selected Titles
Angry e-mail :
ISBN: 9781463545895 OCLC: 776694824 Writer's Toolkit Publishing, LCC, Charleston, S.C. : ©2011. Develop a strategy, not simply a response. No one is immune from angry e-mail - feelings are a fact of life. How you respond is a choice. Angry e-mail gives professionals options for managing e-mail effectively, especially when tensions run high. By understanding readers' expectations, you can respond so that you not only solve the problem but also enhance the relationship.
Business English :
ISBN: 9780073545424 OCLC: 85765977 McGraw-Hill, New York, NY : 2008. Business English: Writing for the Global Workplace takes the approach that local language has value in informal environments with Business English being the best choice in formal environments. With this text, students will use their local language (or dialect) to become more proficient with Business English. The text achieves this by comparing and contrasting the two language systems, building a wall between Business English and local language. Because technology has made the world smaller, the ability to speak and write Business English has never been more important. Just about every job in the marketplace now includes writing e-mail and speaking to people from diverse cultures. This book provides the tools needed for the global workplace. A student who has mastered the principles presented here will have a solid foundation in speaking and writing Business English to people from around the world.
Foundations of business communication :
ISBN: 0072979542 OCLC: 60644870 McGraw-Hill/Irwan, Boston : ©2006.
The little prince who taught a village to sing :
ISBN: 1461005183 OCLC: 783775183 Writer's Toolkit Publishing, LCC, Charleston, S.C. : ©2011.
The mechanics of writing :
ISBN: 9780981574226 OCLC: 776694855 Writer's Toolkit Publishing, LCC, Charleston, S.C. : ©2008