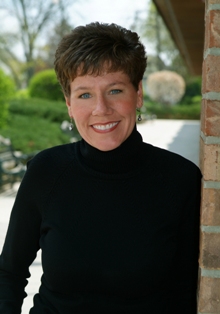 Patti Jo Ruskin
Born:
1966 in Dwayne, Illinois
Pen Name:
None
Connection to Illinois
: Born in Illinois
Biography
: Patti Jo Ruskin is a Kindergarten teacher.
---
Awards
:
Patti Jo Ruskin on WorldCat :
http://www.worldcat.org/search?q=patti+jo+ruskin
---
Selected Titles
This is my damn adventure /
ISBN: 1933449004 OCLC: 63258093 "Patti Ruskin is a 38 year old Navy wife and mother who has traveled all over the world and back. Originally from a small town in Illinois, she grew up in a stereo-typical Irish Catholic home with an alcoholic father. Her story begins three weeks from birth and spans the choppy waters of her damn adventure. Follow her through the comedy, tragedy, and joy of this heartwarming and real story. With her emotional baggage packed, she takes us on an adventure through childhood, college, and marriage to the Navy. Her compass leads you to the tiny islands of Key West, Guam, and Guantanamo Bay, Cuba, as she navigates the unpredictable world of the military spouse. This story will make you laugh, weep and want to shake her all at the same time. Her life's journey is centered around trying to let go and figuring out that holding on is just as necessary as letting go."--From back cover.