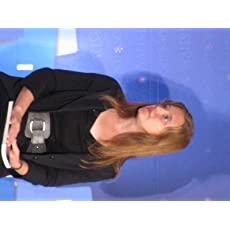 Eula Biss
Born:
1977 in Rochester, New York
Pen Name:
None
Connection to Illinois
: Biss teaches at Northwestern University in Evanston.
Biography
: After earning a bachelor's degree in non-fiction writing from Hampshire College, Biss moved to New York City. She taught in public schools where her experiences profoundly influenced her writing. In 2003, she moved to Iowa City, where she went on to complete her MFA in the University of Iowa's Nonfiction Writing Program. Today she teaches writing at Northwestern, and her essays have appeared in The Best American Nonrequired Reading, The Best Creative Nonfiction and the Touchstone Anthology of Contemporary Nonfiction as well as in The Believer, Gulf Coast, Columbia, Ninth Letter, the North American Review, the Bellingham Review, the Seneca Review, and Harper's.
---
Awards
:
''Notes from No Man's Land''
-- Graywolf Press Nonfiction Prize
"Having and Being Had"
-- A NEW YORK TIMES EDITORS' CHOICE
-- NAMED A BEST BOOK OF THE YEAR BY TIME , NPR, INSTYLE, AND GOOD HOUSEKEEPING
"On Immunity: An Inoculation"
-- A New York Times Best Seller
-- A National Book Critics Circle Award Finalist
-- A New York Times Book Review Top 10 Book of the Year
-- A Facebook "Year of Books" Selection
-- National Book Critics Circle Award finalist
-- One of the Best Books of the Year The New York Times Book Review (Top 10), Entertainment Weekly (Top 10), New York Magazine (Top 10), Chicago Tribune (Top 10), Publishers Weekly (Top 10), Time Out New York (Top 10), Los Angeles Times, Kirkus, Booklist, N
Primary Literary Genre(s):
Fiction; Non-Fiction
Primary Audience(s):
Adult readers
Website:
http://www.eulabiss.net
Website:
https://english.northwestern.edu/people/faculty/biss-eula.html
Wikipedia:
https://en.wikipedia.org/wiki/Eula_Biss
---
Selected Titles
Having and being had /
ISBN: 0525537457 OCLC: 1139375221 "My adult life can be divided into two distinct parts," Eula Biss writes, "the time before I owned a washing machine and the time after." Having just purchased her first home, the poet and essayist now embarks on a provocative exploration of the value system she has bought into. Through a series of engaging exchanges—in libraries and laundromats, over barstools and backyard fences—she examines our assumptions about class and property and the ways we internalize the demands of capitalism. Described by the New York Times as a writer who "advances from all sides, like a chess player," Biss offers an uncommonly immersive and deeply revealing new portrait of work and luxury, of accumulation and consumption, of the value of time and how we spend it. Ranging from IKEA to Beyoncé to Pokemon, Biss asks, of both herself and her class, "In what have we invested?"
Notes from no man's land :
ISBN: 1555975186 OCLC: 276908234 A volume of essays by the Graywolf Press Nonfiction Prize-winning author of The Balloonists considers her mixed heritage as the daughter of a Jamaican father and white mother who embraces a West African faith, the legacy of the Reconstruction as taught in public schools, and the nation's misconceptions about pioneer nobility.
Notes from no man's land :
ISBN: 9781555978235 OCLC: 1019968446 Acclaimed for its frank and fascinating investigation of racial identity, and reissued on its ten-year anniversary, Notes from No Man's Land begins with a series of lynchings, ends with a list of apologies, and in an unsettling new coda revisits a litany of murders that no one seems capable of solving. Eula Biss explores race in America through the experiences chronicled in these essays—teaching in a Harlem school on the morning of 9/11, reporting from an African American newspaper in San Diego, watching the aftermath of Hurricane Katrina from a college town in Iowa, and rereading Laura Ingalls Wilder in the Rogers Park neighborhood of Chicago. What she reveals is how families, schools, communities, and our country participate in preserving white privilege. Notes from No Man's Land is an essential portrait of America that established Biss as one of the most distinctive and inventive essayists of our time.--Back cover.
On immunity :
ISBN: 1555977200 OCLC: 877914128 Upon becoming a new mother, Eula Biss addresses a chronic condition of fear: fear of the government, the medical establishment, and what is in children's food, mattresses, medicines, and vaccines. Biss investigates the metaphors and myths surrounding the conception of immunity and its implications for the individual and the social body. As she hears more and more fears about vaccines, Biss researches what they mean for her own child, her immediate community, America, and the world.
The balloonists
ISBN: 9781555979195 OCLC: 920466281 Now on ebook, the brilliant debut by Eula Biss, author of On Immunity and Notes from No Man's LandWe tell ourselves stories in order to live, writes Joan Didion, with a certain skepticism. We also live by the stories we tell. It is enough for the end of a fairy tale to read simply, . . . then they were married. I suspect my father, among others, of marrying in order to locate himself within this kind of easy fairy tale.Available for the first time as an ebook, Eula Biss's The Balloonists is a multi-faceted essay about the dissolution of marriage and the recovery of memory and family. Interweaving her own story with fragmentary narratives of exploration, youth, and loss, Biss creates an unforgettable work of wreckage and resilience.