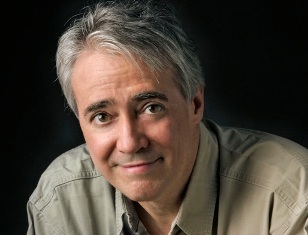 Scott Simon
Born:
1952 in Chicago, Illinois
Pen Name:
None
Connection to Illinois
: Simon is a Chicago native.
Biography
: Scott Simon is one of Americaís most admired writers and broadcasters. He has reported from all fifty states, five continents, and ten wars, from El Salvador to Sarajevo to Afghanistan and Iraq. His books have chronicled character and characters, in war and peace, sports and art, tragedy and comedy.
---
Awards
:
Peabody Award - special citation for his weekly essays Studs Terkel Award
Primary Audience(s):
Adult readers
Email:
scottsimonbooks@gmail.com
Facebook:
http://www.facebook.com/profile.php?id=1522945291#!/pages/Scott-Simon/108009112561121?ref=ts=soctt+simon
Website:
http://scottsimonbooks.com
Scott Simon on WorldCat :
http://www.worldcat.org/search?q=scott+simon
---
Selected Titles
Baby, we were meant for each other :
ISBN: 1400068495 OCLC: 489001725 Random House, New York : ©2010. In this warm, funny, and wise new book, NPR's award-winning and beloved Scott Simon tells the story of how he and his wife found true love with two tiny strangers from the other side of the world.
Home and away :
ISBN: 078686415X OCLC: 42476701 Hyperion, New York : ©2000. A devout sports fan and NPR commentator discusses the influence of sports and larger-than-life sports figures on his life.
Jackie Robinson and the integration of baseball /
ISBN: 0470170417 OCLC: 50123244 J. Wiley & Sons, Hoboken, N.J. : ©2002. The NPR Weekend Edition broadcaster recounts the 1947 integration of major league baseball, capturing the drama of Jackie Robinson's first year in baseball.
Pretty birds :
ISBN: 0812973305 OCLC: 70143924 Random House Trade Paperbacks, New York : 2006. Brutalized and forced into hiding by the Bosnian Serbs' war of ethnic cleansing, Irena, a Muslim high-school basketball star, is separated from her best friend, Amela, a Christian, and is recruited to become a sniper.
The literature of the American South :
ISBN: 0393316718 OCLC: 37418313 An anthology of poetry, fiction, drama, letters, memoirs, speeches, and other writings from the American South, spanning the centuries from the colonial era to the present.
Windy city :
ISBN: 1400065577 OCLC: 173299085 Random House, New York : ©2008. A widower transplanted from India with two Americanized daughters, Sonny Roopini, an alderman in Chicago's city government, finds himself thrust into the limelight thanks to the sudden death of the mayor.
Windy city :
ISBN: 9781588367945 OCLC: 436441596 Random House Trade Paperbacks, New York : 2009. The acclaimed author of the intensely powerful novel Pretty Birds, Scott Simon now gives us a story that is both laugh-out-loud funny and heart-piercing'as sprawling and brawling as Chicago, where politics is a contact sport. The mayor of Chicago is found in his office late at night, sitting in his boxer shorts, facedown dead in a pizza. The mayor was a hero and a rascal: dynamic, charming, ingenious, corruptible, and a masterly manipulator. The city mourns. But it's discovered that the mayor was murdered'shortly after he may have begun to squeal on some of his colleagues at City Hall. Over the next four days, police race to find the mayor's killer, while the politicians who bemoan his passing scramble for his throne.