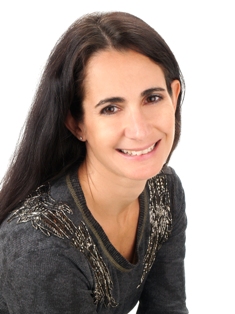 Cherie Colyer
Born:
in Suburbs of Chicago
Pen Name:
None
Connection to Illinois
: Cherie was born and raised in Illinois.
Biography
: Cherie's imagination extends far beyond her Illinois roots through her love of books and reading. The discipline of her career as a Network Technician provides an opposing mindset for her fictional stories. Cherie combines her fascination of all things mythical with her passion for writing to weave together middle grade and young adult stories.
---
Awards
:
-- 2012 SCBWI Crystal Kite finalist, ''Embrace''
Primary Literary Genre(s):
Fiction
Primary Audience(s):
Children; Young adult readers
Email:
cheriecolyerwriter@gmail.com
Website:
http://www.embracenovels.com
Cherie Colyer on WorldCat :
http://www.worldcat.org/search?q=cherie++colyer
---
Selected Titles
Embrace /
ISBN: 1936305968 OCLC: 893091744 Madison is familiar enough with change, and she hates everything about it. Change took her long-term boyfriend away from her. It caused one of her friends to suddenly hate her. It's responsible for the death of a local along with a host of other mysterious happenings. But when Madison meets a hot new guy, she thinks her luck is about to improve. Madison is instantly drawn to the handsome and intriguing Isaac Addington. She quickly realizes he's a guy harboring a secret, but she's willing to risk the unknown to be with him. Her world really spins out of control, however, when her best friend becomes delusional, seeing things that aren't there and desperately trying to escape their evil. When the doctors can't find the answers, Madison seeks her own. Nothing can prepare her for what she is about to discover. Dangerous, intoxicating, and darkly romantic, Embrace is a thriller that will leave you spellbound.