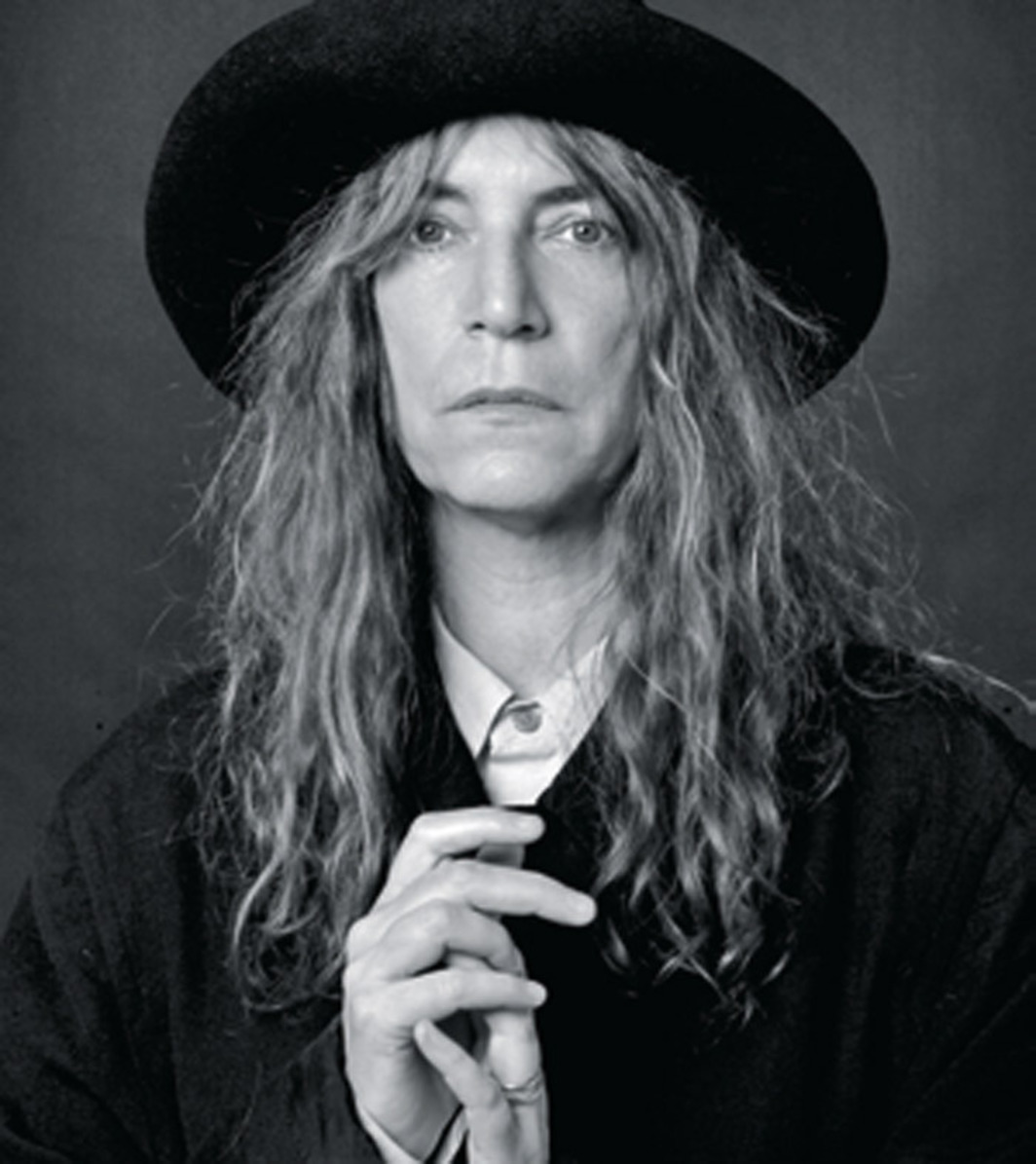 Patricia Lee Smith
Born:
1946 in Chicago, Illinois
Pen Name:
Patti Smith
Connection to Illinois
: Smith was born in Chicago.
Biography
: Patti Smith is a writer, performer, and visual artist. She gained recognition in the 1970s for her revolutionary mergence of poetry and rock. Her seminal album Horses, bearing Robert Mapplethorpe's renowned photograph, has been hailed as one of the top 100 albums of all time. Her books include Witt, Babel, Woolgathering, The Coral Sea, and Auguries of Innocence. In 2005, the French Ministry of Culture awarded Smith the prestigious title of Commandeur des Arts et des Lettres, the highest honor awarded to an artist by the French Republic. She was inducted into the Rock and Roll Hall of Fame in 2007. Smith married the late Fred Sonic Smith in Detroit in 1980. They had a son, Jackson, and a daughter, Jesse. Smith resides in New York City.
---
Awards
:
Primary Literary Genre(s):
Non-Fiction; Poetry
Primary Audience(s):
Adult readers
Web:
http://www.pattismith.net
---
Selected Titles
A Book of Days
ISBN: 0593448545 OCLC: [S.l.] : Random House [S.l.] : 2022 A deeply moving and brilliantly idiosyncratic visual book of days by the National Book Award–winning author of Just Kids and M Train, featuring more than 365 images and reflections that chart Smith's singular aesthetic—inspired by her wildly popular Instagram.
Auguries of innocence /
ISBN: 0060832673 OCLC: 179806985 Ecco Press, New York : 2008.
Early work, 1970-1979 /
ISBN: 0393313018 OCLC: 28221961 W.W. Norton, New York : ©1994. Patti Smith - poet, songwriter, performer. Collected here are selections from Smith's writings over the decade in which she made a lasting impact on America's underground scene. Smith's work evokes the experimentation, the longing, and the desire to break boundaries of those pre-punk days.
Just kids /
ISBN: 0060936223 OCLC: 679724716 Ecco, New York, NY : 2010. In this memoir, singer-songwriter Patti Smith shares tales of New York City : the denizens of Max's Kansas City, the Hotel Chelsea, Scribner's, Brentano's and Strand bookstores and her new life in Brooklyn with a young man named Robert Mapplethorpe--the man who changed her life with his love, friendship, and genius.
Patti Smith complete, 1975-2006 :
ISBN: 0060849711 OCLC: 61200746 Collects lyrics, notes, reflections, and photographs spanning Patti Smith's career, in a volume containing new artwork from her latest albums and previously unpublished photographs by Annie Liebovitz and Robert Mapplethorpe.
Readings for diversity and social justice
ISBN: 0415926335 OCLC: 44737249 Routledge, New York ; 2000. This work covers the scope of oppressions in America. It contains a mix of short personal and theoretical essays and should be designed as an introduction to the topics at hand. The selections include writings from Cornel West, Michael Omi, Audre Lorde, Gloria Anzaldua and Michelle Fine.
The coral sea /
ISBN: 0393341356 OCLC: 745765991 W.W. Norton & Co., New York : ©2012. Presents a series of poems and prose selections about the life and AIDS-related death of photographer Robert Mapplethorpe.
Woolgathering /
ISBN: 0811219445 OCLC: 711051749 New Directions, New York : 2011. Patti Smith tells real and imagined stories from her childhood.