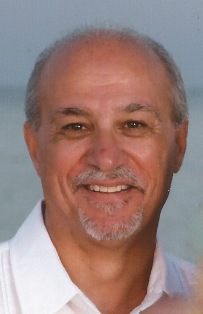 Dino Vlahos
Born:
1950 in Athens, Greece
Pen Name:
None
Connection to Illinois
: Vlahos was born in Athens, Greece and immigrated to the United states in 1960. He has lived in the Chicago area from 1960 until the present. He has been researching the life of Frances Cook Steen for the past few years. When his research was completed, he decided to write a book about the life story of this exceptionally talented woman. Frances Cook Steen was a prominent member of the Aledo, Illinois community from 1893 until her death in 1933. Frances was an accomplished but little known poet, composer and teacher of music. She was also a very talented but unknown artist during her lifetime. After reading her wonderful poetry and admiring her artwork for a number of years, Vlahos made it his task to honor her memory and bring her accomplishments to the forefront. It is his hope, that with this book, titled ''In Search of the Artist'', he has accomplished his goal of having Frances Cook Steen receive the recognition she truly deserves.
Biography
: Vlahos was born in Greece and presently lives in Illinois. He graduated cum laude from Elmhurst College. His career spanned 35 years in Commercial Property & Casualty Underwriting and as a Regional Director of Marketing & Underwriting Programs for CIGNA Corp., a multi-national insurance company. One of his hobbies is performing genealogy and history research.
---
Awards
:
Primary Literary Genre(s):
Non-Fiction
Primary Audience(s):
Adult readers
Email:
DSVlahos@sbcglobal.net
Website:
http://www.aleopublications.com/html/in_search_of_the_artist.html
Dino Vlahos on WorldCat :
http://www.worldcat.org/search?q=dino+vlahos
---
Selected Titles
In search of the artist /
ISBN: 0578098288 OCLC: 841980992