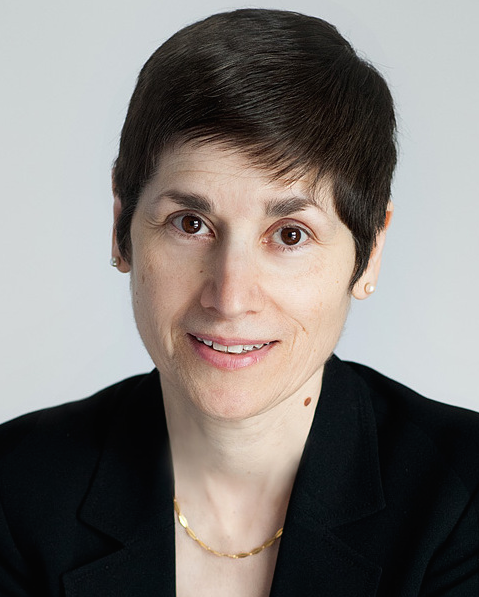 Charlotte Antonia Digregorio
Born:
1953 in Portland, OR
Pen Name:
None
Connection to Illinois
: Charlotte Digregorio lives in Winnetka. She has lived in Chicago, Geneva, and Sycamore, and did her graduate work in Romance Languages and Literatures at The University of Chicago.
Biography
: Author Charlotte Digregorio received an Official Commendation from Governor Bruce Rauner in 2018 for her decades of accomplishments in the literary arts, and her work to promote and advance the field by educating adults and students alike. Among her activities to make literary arts visible to the public, she holds solo exhibits regionally and nationally year 'round of her illustrated poetry. These are in public/academic libraries, art galleries, corporate buildings, park districts, hospitals, botanic gardens, and cafes. Her individual poems have appeared on public transit, in theatres, supermarkets, restaurants, wine shops, parks, nature centers, banks, and apparel stores. Digregorio has organized numerous poetry and non-fiction programs and festivals, working with libraries, literary associations, municipal leaders, and foreign consulates. She was an Executive Officer of the Haiku Society of America for many years, and an Ambassador for The Haiku Foundation. Among significant speaking engagements were her poetry workshops at Former Chicago Mayor Daley's After School Matters annual event; Career Day at The University of Chicago; and the Chicago Women's Alliance Annual Dinner at The Cliff Dweller's Club in Chicago. Her poetry has been featured on many library websites, including Shreve (LA) Memorial Library and Mann Library of Cornell University. She often speaks, giving poetry and non-fiction lectures/workshops at schools, libraries, and to literary organizations. She has given dozens of poetry readings at bookstores, libraries, and art galleries, and also hosts poetry open-mics. The author of six award-winning books, her seventh book is Ripples of Air: Poems of Healing, that is partly a reference book, inspiring readers to write as a healing exercise. Digregorio writes fourteen poetic forms, publishes short stories, and news, features and columns for newspapers/magazines. She has won fifty-six international poetry awards, and was nominated for a Pushcart Prize in Poetry (2011). Her poems have been translated into eight languages: Japanese, Korean, Chinese, Turkish, Polish, Russian, French, and Italian. She translates poetry books from Italian into English. She has published more than 500 poems in international journals and anthologies. Her reference books are largely instructional ones that are also guides to get published: ''Haiku and Senryu: A Simple Guide for All''; ''You Can Be A Columnist: Writing & Selling Your Way to Prestige''; and ''Beginners' Guide to Writing & Selling Quality Features: A Simple Course in Freelancing for Newspapers/Magazines." These books have been widely adopted as supplemental texts by universities throughout the U.S., Canada, Pakistan, India, and Catalonia. The latter two were Featured Selections of Writer's Digest Book Club. Two other titles are: ''Everything You Need to Know About Nursing Homes: The Family's Comprehensive Guide to Either Working With The Institution or Finding Care Alternatives,'' and ''Your Original Personal Ad: The Complete Guide to Expressing Your Unique Sentiments to Find Your Dream Person." The former has been adopted as a supplemental text at universities throughout the U.S. Digregorio has also authored "Shadows of Seasons, " a haiku and senryu collection which is now included in The Appendices of "Haiku and Senryu: A Simple Guide for All." The author's books are sold in 46 countries, and are displayed in major metropolitan venues including cultural centers. Digregorio regularly speaks at regional and national writer's conferences; is a writer-in-residence at universities; teaches poetry in the public schools; and judges national non-fiction and poetry contests. She hosted her own radio poetry program on Oregon Public Broadcasting. Her longtime general writers' blog, www.charlottedigregorio.wordpress.com, is read by people in about 180 countries. It features the work of writers of many genres and includes author interviews, book reviews, how-to essays on writing/publishing, The Daily Haiku of poets from 50 countries, and other poetic forms. Digregorio's writing career also includes staff positions as a reporter, columnist, and editor at daily newspapers. She held such positions as Lifestyle Editor of The Daily Chronicle in DeKalb. She was also Founding Editor of "Forest World Magazine." She has worked as a public relations and marketing consultant, in addition to having been Public Relations Director of The World Forestry Center. She was on university and community college faculties for decades, teaching languages and writing. She is regularly interviewed by major print and radio/television organizations throughout the U.S. She has been nominated and listed in 'The International Authors and Writers Who's Who' in Cambridge, England, and in the 'Who's Who in Writers, Editors & Poets U.S./Canada."
---
Awards
:
Primary Literary Genre(s):
Non-Fiction; Poetry
Primary Audience(s):
Adult readers
E-Mail:
c-books@hotmail.com
Website:
http://www.charlottedigregorio.wordpress.com
---
Selected Titles
Beginners' Guide to Writing & Selling Quality Features
ISBN: 0962331805 OCLC: 21188014 Civetta Press, Portland, Or. : ©1990.
Everything You Need to Know About Nursing Homes
ISBN: 096233183X OCLC: 59281461 Civetta Press, Portland, Or. : 2005. Based on the author's vast personal experience of spending unusually long hours daily at three nursing homes with her bedridden, comatose mother for nearly four and one-half years, until she took her back home for the final eight months of her life, this book deals with the advantages and disadvantages of care alternatives, such as caring for a bedridden or ambulatory person at home by oneself; the hiring of home help; adult day care; assisted living facilities; residential care facilities; foster homes; and hospice.
Haiku and Senryu
ISBN: 0991213904 OCLC: 881345357 This highly practical book is a comprehensive, step-by-step guide to allowing readers to successfully and painlessly write and publish haiku and senryu-- short, insightful poems about nature, the seasons, and human nature. Haiku and senryu, the latter that is often humorous, capture life's moments and delight and stimulate readers and writers alike. They are quickly becoming a fad for their brevity and thoughtfulness, and are written in dozens of languages and countries worldwide.
Ripples of Air :
ISBN: 0991213912 OCLC: 1143006555 "We need healing, and poetry heals. It speaks to us all and changes how we see ourselves, others, and our world. Ripples of Air : Poems of Healing will put you on the healing path. Face your disappointments, pain, trauma, grief, and feel moments of joy and humor. Be inspired to write your own poems, too, with this book's inspirational passages and essays." - Summary from publisher.
You Can Be a Columnist
ISBN: 0962331813 OCLC: 29430045 Civetta Press, Portland, OR : ©1993.
Your Original Personal Ad
ISBN: 0962331821 OCLC: 31406192 Civetta Press, Portland, Ore. : ©1995.