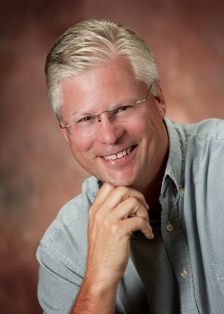 John F. Wasik
Born:
1957 in Grayslake, Illinois
Pen Name:
None
Connection to Illinois
: Wasik is a Grayslake native. He earned his BA and MA from the University of Illinois Chicago.
Biography
: John F. Wasik is the author of nineteen books, including Lightning Strikes: Timeless Lessons in Creativity from the Life and Work of Nikola Tesla. His columns, blogs, and articles have appeared in the Wall Street Journal, New York Times, Reuters, Forbes, and Bloomberg News. In 2018, Wasik was named an Illinois Road Scholar for the Illinois Humanities Council. His speaking engagements on technology, history, investing, and innovation reach global audiences.
---
Awards
:
Primary Literary Genre(s):
Non-Fiction
Primary Audience(s):
Adult readers
E-Mail:
johnwasik@gmail.com
Website:
http://johnwasik.net
---
Selected Titles
Green marketing & management :
ISBN: 1557866341 OCLC: 33947015 Blackwell Business, Cambridge, Mass. : 1996.
IMoney :
ISBN: 0137127391 OCLC: 190860111 FT Press, Upper Saddle River, N.J. : ©2008.
Keynes's way to wealth :
ISBN: 0071815473 OCLC: 852488277 "How John Maynard Keynes became one of the greatest stock investors of all time--and how you can replicate his successKeynes was not only one of the most influential economists of the 20th Century but also a savvy investor who financially advised Winston Churchill and FDR. Keynes's Way to Wealth presents the legendary economist's most powerful investment principles and strategies, including buying quality stocks and holding them, trading commodities, ignoring short-term news, building portfolios with opposed risks, the upside to being a contrarian, and the power of dividends. Including original research from the Keynes Archive at King's College, the book dissects what Keynes owned, how he bought and sold, and how his theories guided his decisions throughout his life. Ultimately, this is a guide to the portfolio management style of the most successful investors in the world, such as Benjamin Graham, Warren Buffett, and Charles Munger--all of whom have adopted similar methods as Keynes. John Wasik has covered investor protection issues for more than a quarter century and won 18 awards for his work, most of it for investigations conducted during his 15-year tenure as a special projects editor at Consumers Digest magazine."--
Lightning strikes /
ISBN: 1454917687 OCLC: 44414879 Torn from the embrace of her poor but loving family, Rain Arnold now lives surrounded by opulent riches but feels more like an outsider than ever before. Her heart's true passion -- the theater -- may prove to be her salvation, as she embarks on a journey to unmask a legacy of long-buried family secrets.
Lincolnomics :
ISBN: 1635766931 OCLC: 1242769519
Retire early--and live the life you want now :
ISBN: 0805063498 OCLC: 42291036 Henry Holt, New York : 2000. Describes a detailed plan for early retirement and gives practical advice on saving, investing, cost cutting, and setting retirement goals.
The audacity of help :
ISBN: 1576603563 OCLC: 318413853 Bloomberg Press, New York : ©2009. "The Audacity of Help explores how Barack Obama's campaign promises compare with the measures Congress has enacted, detailing what Obama has achieved and what is yet to be realized. The book evaluates how the stimulus package will affect health care, education, the environment, energy, taxes, and more, and includes analysis on which sectors will benefit most"--Provided by publisher.
The bear-proof investor :
ISBN: 0805070192 OCLC: 48951007 Henry Holt and Co., New York : 2002.
The cul-de-sac syndrome :
ISBN: 1576603202 OCLC: 263978189 Bloomberg Press, New York : 2009. "The Cul-de-Sac Syndrome explores why homeownership has become a fractured dream and presents ways to revive it. Combining analysis with insights into cultural and economic myths, the book provides an incisive look at the consequences of unsustainable lifestyle, exposing its economic, cultural, and market-related roots and the larger effects on the community, economy, and environment"--Provided by publisher.
The electronic business information sourcebook /
ISBN: 0471624640 OCLC: 15487318 Wiley, New York : ©1987.
The green company resource guide :
ISBN: 0963253212 OCLC: 26336176 New Consumer Institute, Wauconda, Ill. : ©1992.
The green supermarket shopping guide /
ISBN: 0446364665 OCLC: 28867209 Warner Books, New York : ©1993.
The inve$tment club book /
ISBN: 0446671479 OCLC: 32391747 Warner Books, New York : ©1995.
The kitchen-table investor :
ISBN: 0805066233 OCLC: 44868992 Henry Holt and Co., New York : 2001.
The late-start investor :
ISBN: 0805055029 OCLC: 38753073 H. Holt, New York : 1998.
The merchant of power :
ISBN: 1403968845 OCLC: 61448256 Palgrave Macmillan, New York : 2006. At the height of his career Samuel Insull was one of the richest men in the world, a celebrity businessman who commanded a commercial empire and wielded enormous influence in political and financial circles. Yet he died deeply in debt and almost universally despised by the American public, and today his name has nearly been forgotten. The Merchant of Power recounts the life of this extraordinary man, following him from his impoverished childhood to a job as Thomas Edison's secretary, and on to his pivotal role in the creation of General Electric and his invention of the power grid that sustains major cities even today.
Winning in the robotic workplace :
ISBN: 1440871663 OCLC: 1101393693 "This book will examine the history of robotics and explicate what massive automation means for the present and future of labor in all its forms, from mills and factories to the white-collar offices of suburbia and more"--