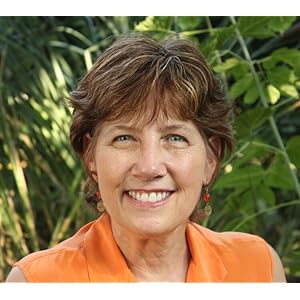 Lori Degman
Born:
in Chicago, Illinois
Pen Name:
None
Connection to Illinois
: Degman was born in Chicago and currently lives in Vernon Hills.
Biography
: Lori Degman was a teacher of the deaf and hard-of-hearing and is now a full-time author. Her debut picture book, ''1 Zany Zoo'' was the winner of the 2008 Cheerios New Author Contest and was released by Simon & Schuster in July, 2010. It received the Gold Mother's Choice Award for Picture Book Humor in 2012. Teacher's Guides for Degman's books can be found on her website.
---
Awards
:
"""One Zany Zoo"""
-- Winner, Cheerios New Author Contest, 2010
-- Gold Mother's Choice Award for Picture Book Humor, 2012
-- ILLINOIS READS Book Selection, Illinois Reading Council, 2013
"""Cock-a-Doodle-Oops!"""
-- Honor Book for Primary Fiction, International Literacy Association, 2015
"""Just Read!"""
-- ILLINOIS READS Book Selection, Illinois Reading Council, 2020
Primary Literary Genre(s):
Fiction
Primary Audience(s):
Children
Blog:
http://www.loridegman.blogspot.com/
E-Mail:
Lori@Loridegman.com
Facebook:
https://www.facebook.com/LoriDegmanAuthor/
Twitter:
https://twitter.com/LoriDegman
Website:
http://loridegman.com
---
Selected Titles
1 zany zoo /
ISBN: 1416989900 OCLC: 303891606 Simon & Schuster Books for Young Readers, New York : ©2010. When one fearless fox grabs the zookeeper's keys and opens all the cages, increasing numbers of animals behave in most unusual ways.
Cock-a-doodle oops!
ISBN: 9781939547071 OCLC: 861744806 While the rooster is gone, the pig, cow, sheep, and other farm animals attempt to rouse Farmer McPeeper with cock-a-doodle SQUEAL, cock-a-doodle MOO, and cock-a-doodle BAAAA, with hilarious results--
Just read! /
ISBN: 1454925728 OCLC: 1085544799 Rhyming text celebrates reading in its many forms as it follows a diverse group of children who read wherever and whenever they can.
Like a Girl
ISBN: 145493302X OCLC: Sterling Children's Books August 13, 2019 Once upon a time, "like a girl" was considered an insult. Not anymore! In art, aviation, politics, sports, every walk of life, girls are demonstrating their creativity, perseverance, and strength. From civil rights activist Rosa Parks, who stood up for her beliefs by staying seated, to astronaut Sally Ride, who soared to the skies, the 24 women profiled here took risks, acted up, broke barriers, and transformed the world. With its simple yet powerful text, this book will inspire young women everywhere.
Norbert's big dream /
ISBN: 1585369594 OCLC: 939426305 Norbert has always dreamed of swimming the English Channel, and though he trains every day, he realizes he does not know where it is, but his pig friends help him succeed in his swimming quest.
Travel guide for monsters /
ISBN: 1534110372 OCLC: 1107442760 Illustrations and easy-to-read text provide guidance for the tourist who wishes to bring a monster along to visit national parks and other locations across the United States.