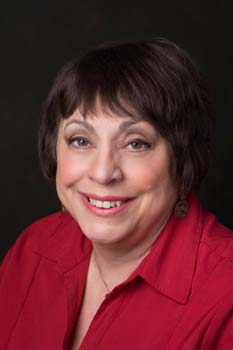 Gayle Rosengren
Born:
Pen Name:
None
Connection to Illinois
: Rosengren grew up in Chicago. She attended Knox College in Galesburg and was a Young Adult Librarian at the Fountaindale Library in Bolingbrook.
Biography
: Gayle Rosengren grew up in Chicago and attended Knox College in Galesburg, Illinois, where she majored in Creative Writing and was the editor of the college's literary magazine. She worked as a children's and young adult librarian at Fountaindale Library in Bolingbrook for several years in the late 1980s and early 1990s.She has worked at American Girl in the reference library and later as a copyeditor. During this time period she published short stories for children in ''Cricket'', ''Ladybug'', ''Jack and Jill'' and ''Children's Digest'' magazines.Rosengren now writes full-time in her home just outside of Madison, Wisconsin. She hopes to make the same difference in children's lives as her favorite books and authors made in hers. ''What the Moon Said'' is her first novel.
---
Awards
:
'''''What the Moon Said'''''
-- Junior Library Guild Selection 2014
-- 2015 ILLINOIS READS Book
Primary Literary Genre(s):
Fiction
Primary Audience(s):
Children; Young adult readers
Website:
http://www.gaylerosengren.com
Gayle Rosengren on WorldCat :
http://www.worldcat.org/search?q=gayle+rosengren
---
Selected Titles
Cold War on Maplewood Street
ISBN: 9781681413419 OCLC: 915085430 Cold War anxieties play out in a story set during the Cuban missile crisis in the 1960s. Joanna can't get over how her brother broke his promise to never leave like their dad did. Sam is thousands of miles away on a navy ship, and no matter how often he sends letters, Joanna refuses to write back. But then President Kennedy comes on TV with frightening news about Soviet missiles in Cuba, and that's where Sam's heading. Suddenly Joanna's worries about being home alone, building up the courage to talk to a cute boy, and not being allowed to go to the first boy-girl party in her grade don't seem so important. Maybe sometimes there are good reasons to break a promise. The tense timeline of the Cuban missile crisis unfolds alongside a powerful story about what it means to grow up in a world full of uncertainty.
Cold War on Maplewood Street /
ISBN: 0399171835 OCLC: 880418892 A young girl growing up in Chicago watches the events of the Cuban Missile Crisis unfold while struggling to repair a damaged relationship with her brother, stationed in the Gulf.
What the moon said /
ISBN: 0399163522 OCLC: 828056017 When Esther's family moves to a farm during the Great Depression, she soon learns that there are things much more important than that her superstitious mother rarely shows her any affection.