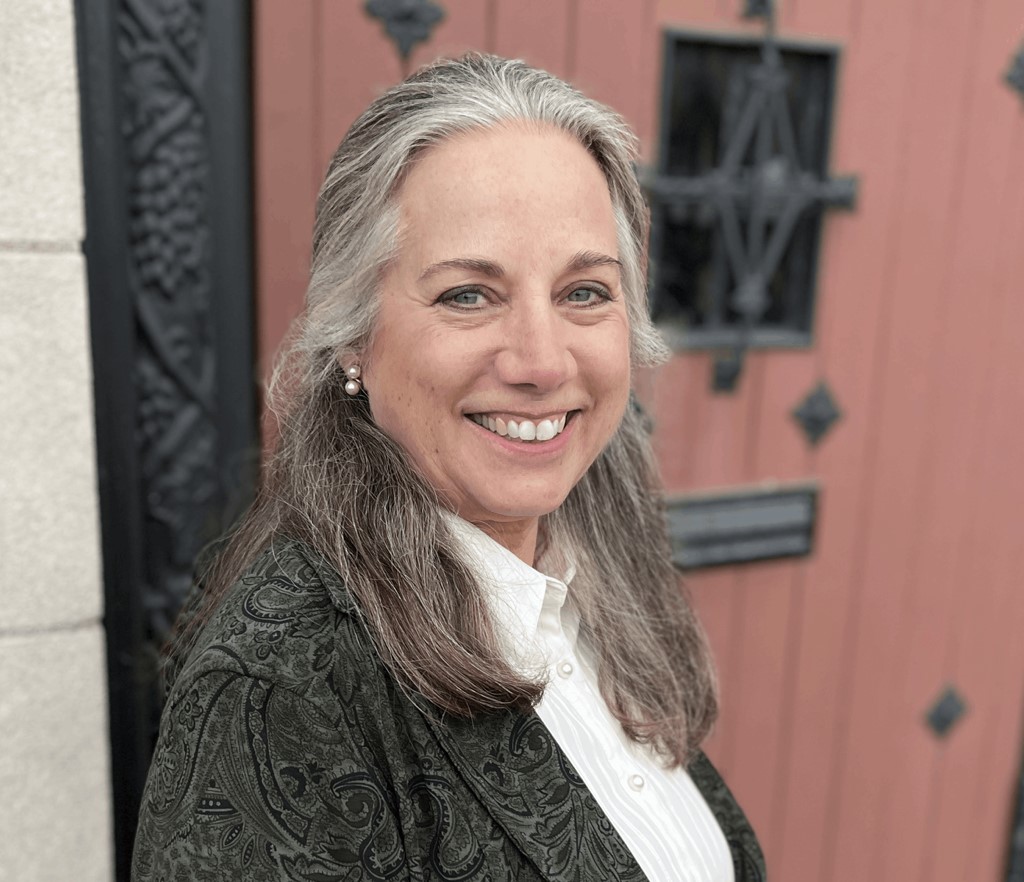 Katharine Kendzy Gingold
Born:
in Chicago, Illinois
Pen Name:
Kate Gingold
Connection to Illinois
: Gingold was raised in Park Ridge. She attended North Park University in Chicago and Knox College in Galesburg. After her marriage, she moved to Ohio and Michigan for a few years, she returned to the Chicago suburbs to raise her children in Naperville.
Biography
: Kate Gingold studied at: North Park University in Chicago, Knox College in Galesburg and College of DuPage in Glen Ellyn. She earned a BA in Creative Writing and Fine Arts. Her writing experience includes time spent as a newspaper reporter, copywriter, newsletter editor and online columnist in addition to book author. Gingold researches and writes about Illinois is the 1830's and Agatha Christie's England in the 1920s.
---
Awards
:
Ruth by Lake and Prairie Certificate of Excellence from the Illinois State Historical Society
Primary Literary Genre(s):
Fiction; History; Non-Fiction
Primary Audience(s):
Adult readers; Children; Young adult readers
Blog:
https://katesbriefhistory.blogspot.com/
E-Mail:
kate@gnuventures.net
Facebook:
https://www.facebook.com/KateGingoldAuthor/
LinkedIn:
https://www.linkedin.com/in/kategingold
Web:
https://www.KateGingold.com
Web:
https://kategingold.com/Blogs/Author-Tips
Web:
https://kategingold.com/Blogs/Joes-Naperville
Web:
https://sprocketwebsites.com/
---
Selected Titles
Agatha Annotated: Investigating the Books of the 1920s: Obscure Terms and Historical References in the Works of Agatha Christie
ISBN: 0979241960 OCLC: Gnu Ventures Company 2023 Do you love Agatha Christie mystery novels, but skip over any unfamiliar references? Then you're missing out! Read Christie's books as if you were her 1920s contemporary by exploring the background of:Quaint English customsPoirot's French expressionsQuirky British slangPost-World War I lifestylesAnd much moreYears of research by history buff and Christie fan Kate Gingold has been collected in this glossary covering the first decade of Agatha Christie's mysteries.Inside you will find over 1800 terms, including 347 French phrases from Hercule Poirot, each with a definition and its location within the stories. Nearly 200 are accompanied by an illustration. As a bonus, the author takes a "Closer Look" at a topic from each of Christie's first eleven books.Enjoy your favorite Agatha Christie novel even more with this guide to deciphering the definition and context of these hundred-year-old words and phrases."Ms. Gingold anticipates virtually any question a Christie reader might have." – Patricia Rockwell, Cozy Cat Press
Haunted By History: Spectres in a Small Town
ISBN: 9780979241932 OCLC: 106877089 Gnu Ventures Company Publication, Naperville, Ill. : ©2006. Haunted by History: Spectres in a Small Town looks at historic buildings in the midwestern town where the author lives. The collection of short stories was written for readers ten and older, delivering facts about local history cleverly disguised as ghostly tales. Following extensive research into the lives of the original inhabitants, Kate imagines these town elders in supernatural situations and crafts a chilling tale. As she likes to say to the parents of her young readers: "They'll learn so much history, it's scary!"
Ruth by Lake and Prairie: A Great Lakes Journey To The American Frontier
ISBN: 0979241901 OCLC: Naperville, Ill. : Gnu Ventures Company Naperville, Ill. : 2016 Ruth, her mischievous younger brother Amos and rugged older brother Ned were part of a company of thirteen courageous families who endured windless days and stormy nights in an over-crowded sailing schooner on the Great Lakes. Landing in a swampy little town soon to be known as Chicago, Ruth and the other settlers then walked westward with their belongings in covered wagons across the Illinois prairie to put down roots in new homesteads along the DuPage River. Pioneer Joseph Naper led the journey to start the town that bears his name but the story is viewed through the eyes of his twelve-year-old niece Ruth Eliza Murray. While written for children eight through twelve, adults also enjoy this "history quickie," that tells the story how the Illinois prairie town of Naperville was founded. Long-forgotten facts uncovered over months of research are woven into an historical narrative reminiscent of the "Little House on the Prairie" books.