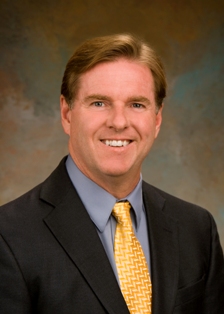 Kevin Vost, Psy.D.
Born:
1961 in Springfield, Illinois
Pen Name:
None
Connection to Illinois
: Vost was born, raised and currently resides in Springfield, Illinois. He has taught psychology at the University of Illinois at Springfield and Lincoln Land Community College in Springfield, Illinois as well as at MacMurray College in Jacksonville, Illinois.
Biography
: Kevin Vost, Psy.D. has taught psychology at the University of Illinois at Springfield, Lincoln Land Community College, MacMurray College, and at Aquinas College in Nashville, Tennessee. A former powerlifter and Highland Games Heavy Events competitor, Dr. Vost has also served as a weightlifting instructor, fitness writer for the International Association of Resistance Trainers, Research Review Committee Member for American Mensa and lector for St. Agnes Catholic Church. He travels the globe sharing themes of faith, philosophy, and fitness on radio, television, and in live presentations.
---
Awards
:
International Association of Resistance Trainer's Writing Contest Winner
Primary Literary Genre(s):
Non-Fiction
Primary Audience(s):
Adult readers
Email:
Kevin@drvost.com
Website:
http://www.drvost.com/
Kevin Vost on WorldCat :
http://www.worldcat.org/search?q=kevin+vost
---
Selected Titles
Fit for eternal life :
ISBN: 1933184310 OCLC: 173299111 Sophia Institute Press, Manchester, N.H. : ©2007.
From atheism to Catholicism :
ISBN: 1592766382 OCLC: 436029432 Our Sunday Visitor, Huntington, Ind. : 2010.
Hounds of the Lord :
ISBN: 1622822897 OCLC: 919452301
Memorize the faith! (and most anything else) :
ISBN: 1933184175 OCLC: 63187412 Sophia Institute Press, Manchester, N.H. : ©2006.
St. Albert the Great :
ISBN: 0895559080 OCLC: 946007925 Tan Books, Charlotte, N.C. : ©2011.
The one-minute Aquinas :
ISBN: 1622821580 OCLC: 864709549
The seven deadly sins :
ISBN: 9781622822348 OCLC: 903361811
Three Irish saints :
ISBN: 0895557207 OCLC: 946008177 Tan Books, Charlotte, N.C. : ©2012.
Unearthing your ten talents :
ISBN: 1933184418 OCLC: 427757192 Sophia Institute Press, Manchester, N.H. : ©2009. Beginning with the Gospel parable of the talents which were buried in the ground by some, and multiplied by others Kevin Vost here unearths a treasure for those who are struggling to live a life of Christian virtue: the ten particular talents that God has given each of us as our own ... to bury ... or to multiply for our own good and the good of the Kingdom. Guided especially by St. Thomas Aquinas, one of the Church's greatest teachers, as well as by Fathers of the Church and the example of many saints, Vost explains how you can discover, understand, and perfect each of your own ten talents. In the process, you will develop your noble ability to reason, strengthen your faculties of mind, perfect your physical capacities for beauty of form and grace, nurture your ability to act angelically, and prepare yourself to live that life which is proper to a being made in the image of God. Do you know what your ten talents are? Do you know what God wants you to do with your life? As He gave ten talents to each of the souls in the parable, so He has given ten particular talents to you. Don't ignore them any longer, or leave them buried. Let Kevin Vost help you unearth them, and show you how to multiply them a hundredfold.