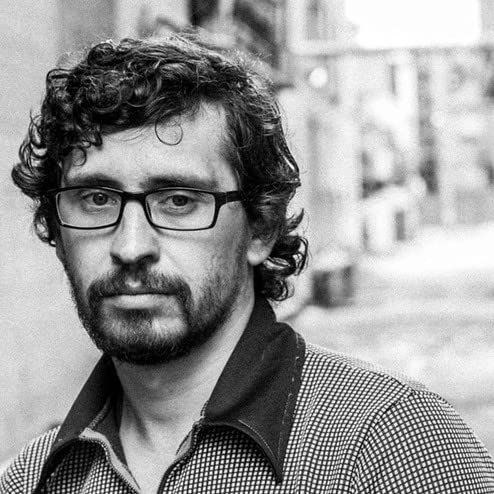 Bill Hillmann
Born:
Pen Name:
None
Connection to Illinois
: Hillman lives in Chicago and is an MFA graduate of Columbia College Chicago.
Biography
: Bill Hillmann is the author of the award winning, internationally acclaimed Chicago novel, ''The Old Neighborhood''. His writing has appeared in the ''Toronto Star'', ''Washington Post'', ''Newcity'', ''Salon.com'', ''Chicago Tribune'' and broadcast on ''NPR''. An acclaimed live storyteller and the creator of the internationally acclaimed storytelling series''The Windy City Story Slam'', Hillmann has told stories around the world. He is also a Local 2 Construction laborer and a former Chicago Golden Gloves boxing champion. In his past, Hillman was a feared street brawler, gang affiliate, drug dealer and convict. Since 2005, he has run with the bulls in Spain and in July, 2014 he famously survived a near fatal goring. His memoir, ''Mozos: A Decade Running with the Bulls of Spain'', explores how running with the bulls in Pamplona has changed his life.
---
Awards
:
'''''The Old Neighborhood'''''
-- Best New Book, Chicago Sun-Times/Chicago Reader, Best of Chicago 2014


Primary Literary Genre(s):
Fiction
Primary Audience(s):
Young adult readers
Email:
billhillmann530@msn.com
Website:
https://thebutchersblog.wordpress.com/
Bill Hillmann on WorldCat :
http://www.worldcat.org/search?q=bill+hillmann
---
Selected Titles
Mozos :
ISBN: 9781940430638 OCLC: 918623289 Curbside Splendor Publishing, New York : 2015. This memoir overflows with hilarious, raunchy, terrifying, and philosophical stories from a decade of running with the bulls in Spain.
The old neighborhood :
ISBN: 9781940430003 OCLC: 858603300 Curbside Splendor, Chicago : ©2014. A bright and sensitive teen, Joe Walsh is the youngest in a big, mixed-race Chicago family. After Joe witnesses his heroin-addicted oldest brother commit a brutal gangland murder, his friends and loved ones systematically drag him deeper into a black pit of violence that reaches a bloody impasse when his sister begins dating a rival gang member--Page 4 of cover.