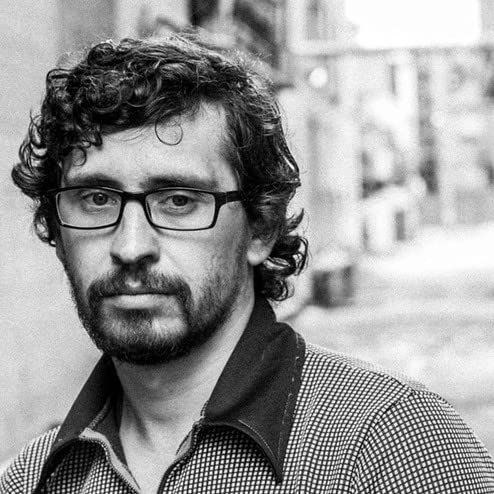 Bill Hillmann
Born:
Chicago, Illinois 1982
Pen Name:
None
Connection to Illinois
: Hillman was born in Chicago and grew up on the city's North Side. He attended St. Joseph High School. He has a bachelor's degree from Elmhurst College and an MFA from Columbia College Chicago.
Biography
: Bill Hillmann is an author, instructor, speaker, journalist, storyteller, event producer, a bull-runner and former Chicago Golden Gloves boxing champion. His writing has appeared in the ''Toronto Star'', ''Washington Post'', ''Newcity'', ''Salon.com'', ''Chicago Tribune'' and broadcast on ''NPR''. An acclaimed live storyteller and the creator of the internationally acclaimed storytelling series "The Windy City Story Slam'', Hillmann has told stories around the world. In his past, Hillman was a feared street brawler, gang affiliate, drug dealer and convict. Since 2005, he has run with the bulls in Spain and in July 2014 he famously survived a near fatal goring. His memoir, ''Mozos: A Decade Running with the Bulls of Spain'', explores how running with the bulls in Pamplona has changed his life. He now divides his time between Chicago, New Orleans, and Pamplona.
---
Awards
:
The Old Neighborhood Best Novel of 2014 by Chicago Sun Times; Top Indie Fiction: 30 Key Titles Beyond the Best-Sellers List for Spring/Summer 2014; Best New Book, Chicago Sun-Times/Chicago Reader, Best of Chicago 2014
Primary Literary Genre(s):
Fiction; Non-Fiction
Primary Audience(s):
Adult readers; Young adult readers
E-Mail:
billhillmann530@msn.com
Web:
https://thebutchersblog.wordpress.com/
Web:
https://www.billhillmann.org/
Wikipedia:
https://en.wikipedia.org/wiki/Bill_Hillmann
---
Selected Titles
Mozos :
ISBN: 9781940430638 OCLC: 918623289 Curbside Splendor Publishing, New York : 2015. This memoir overflows with hilarious, raunchy, terrifying, and philosophical stories from a decade of running with the bulls in Spain.
The old neighborhood :
ISBN: 9781940430003 OCLC: 858603300 Curbside Splendor, Chicago : ©2014. A bright and sensitive teen, Joe Walsh is the youngest in a big, mixed-race Chicago family. After Joe witnesses his heroin-addicted oldest brother commit a brutal gangland murder, his friends and loved ones systematically drag him deeper into a black pit of violence that reaches a bloody impasse when his sister begins dating a rival gang member--Page 4 of cover.
The Pueblos: My Quest to Run 101 Bull Runs in the Small Towns of Spain
ISBN: 1948954176 OCLC: Tortoise Books 2021 In 2014, author and bullrunning expert Bill Hillmann was gored in the streets of Pamplona by a bull named Brevito who left a baseball-sized wound in his thigh. Two years later he returned to Spain, eager to run with the bulls again.Bill was on a mission to run a hundred and one bull runs over the course of the summer, putting his marriage and his life on the line in a quest to explore the breadth and depth of the Spanish bullrunning tradition alongside the nation's top runners, many of whom had become fast friends. It was an exhilarating trip, full of fun and danger in every town―a trip that almost cost him everything. Now he's chronicled the experience, in a memoir of remarkable power and honesty. It's a perfect book for an age when everyone, it seems, is looking to leave their boring ordinary life behind and become a viral internet sensation; more importantly, it's a pure visceral thrill ride, a pulsing rush of blood and adrenalin.Open this book and you can follow Bill on his remarkable odyssey to the edge of human endurance, and past the limits of sanity. You, too, can hear the thunder of clattering hooves on the pavement behind you, feel the warm wet breath of the beasts on your bare skin, and glance back at the sharp tips of the horns as they thrust towards you. Come along…if you dare.