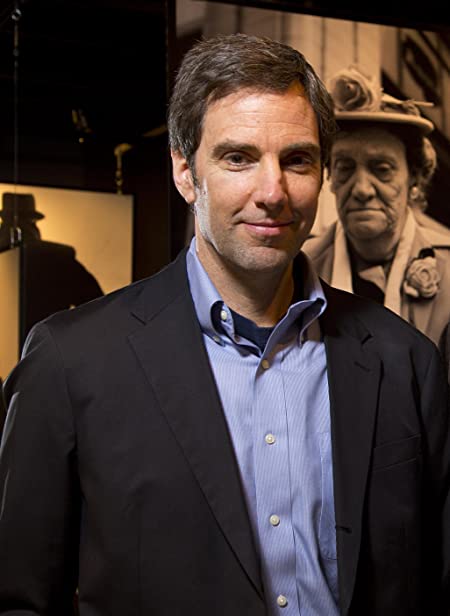 Michael Williams
Born:
Pen Name:
None
Connection to Illinois
: Williams lives in Chicago.
Biography
: Michael Williams is a Chicago historian, writer, designer, publisher who has produced more than a dozen books. He is one of the founders of CityFiles Press in Chicago.
---
Awards
:
Primary Literary Genre(s):
Non-Fiction
Primary Audience(s):
Adult readers
Email:
RealChicago@rcn.com
Michael Williams on WorldCat :
http://www.worldcat.org/search?q=michael++williams
---
Selected Titles
Aftershock: The Human Toll of War: Haunting World War II Images by America's Soldier Photographers
ISBN: 099154188X OCLC: CityFiles Press 2019 The world was in ruin at the end of World War II: from the Blitz in London to the aftermath of the atomic bomb blasts in Hiroshima and Nagasaki. A small group of Army soldiers witnessed it all. They photographed Germany's last push, the Battle of the Bulge, and they rode into Germany to witness unimagined destruction. They documented the Burma Road, which opened Mainland China to supplies, and saw war atrocities as far away as the Philippines. These soldier photographers are acclaimed for their war photographs, but their work showing the impact of total war has never been compiled in a book. As towns fell and the result of years of war were being laid bare, the world began to comprehend the impact of the war. Ruined cities were unearthed. The gates of concentration camps were flung open. Former prisoners, captured soldiers, and desperate refugees scoured the landscape for food and shelter. These GIs used cameras instead of guns, witnessing and capturing the loss and destruction on film. Their work is a remarkable record of pictures that is now housed at the National Archives. The photos they left behind are beautiful and brutal: cemeteries and churches. POWs and DPs. Surrenders and suicides. Liberators and prisoners. Many of the photos have never before been seen. None have been seen like this--scanned directly from original negatives for this book. Aftershock is a permanent record that shows what these soldiers saw. And it tells the story of these young photographers, whose lives were changed forever because of 1945.
Chicago Exposed: Defining Moments From the Chicago Sun-Times Photo Archive
ISBN: 1733869042 OCLC: 2021 Chicago Exposed reveals Chicago. It is based on the most eye-opening photographs taken over the past eighty years by the staffs of the Chicago Sun-Times and Chicago Daily News. Pictures of labor strikes, racial unrest, immigration, crimes and catastrophes, renewal and resistance. Each of these iconic photographs is paired with text from varied and vital writers that bring the pictures alive. Their words offer insight into what the photograph, taken decades ago, means to Chicago now. It begins at the start of World War II and ends in the calamitous year of 2020. It covers Chicago: from Uptown to Pilsen, from the West, North, to the South Sides. And it includes the people who helped mold modern Chicago, mayors like the Daleys, Harold Washington and Jane Byrne, and outsiders such as Martin Luther King Jr. and Abbie Hoffman, who left their mark. Chicago Exposed provides a detailed look at more than 100 photographs that have recently been archived at the Chicago History Museum. Pivotal moments--the funeral of Emmett Till, the 1968 Democratic National Convention, and even Disco Demolition Night--as well as pivotal places--such as Maxwell Street, the Garrick Theater and Cabrini-Green--are all here. But not in a nostalgic way. Here to reconsider.
Chicago in the Fifties: Remembering Life in the Loop and the Neighborhoods
ISBN: 0972545646 OCLC: 60661708 Chicago's Neighborhoods, [Chicago, Ill.] : 2005. Hundreds of black-and-white photographs, with reminiscing interviews by people (both ordinary and famous) who grew up in Chicago in the 1950s, including Governor Jim Thompson, Sheriff Richard Elrod, sportswriter Bill Gleason, film critic Norman Mark, columnist Georgie Anne Geyer, Hillary Rodham Clinton, broadcast journalist Joel Weisman, Mel Thillens Jr., Blackhawks announcer Harvey Wittenberg, Chicago Bears player Johnny Morris, pitchers Jim Brosnan and Billy Pierce, jazz artist Ramsey Lewis, radio personality Chuck Schaden, comedian Mort Sahl, and television personalities Hugh Downs, Mike Wallace, and Ray Rayner.
Chicago Rules: Federal Cases that Defined the City and the Nation
ISBN: 0991541898 OCLC: CityFiles Press 2019 A visual history of Chicago told through the District Court of Northern Illinois - including the trials of Al Capone, John Dillinger's Lady in Red, boxer Jack Johnson, and American legends like Mark Twain, Alexander Graham Bell, Michael Jackson and Michael Jordan. --Provided by publisher
Chicago: Classic Photographs
ISBN: 0991541871 OCLC: 2017
Edgar Miller and the Hand-Made Home: Chicago's Forgotten Renaissance Man
ISBN: 0978545052 OCLC: Chicago : Chicago : 2009 In a technological age, Miller embraced old-world skills with strong hands toughened by a lifetime of work. His genius reached its apex in four fully realized artistic studios that he built on Chicago's North Side in the 1920s and 30s. He marked almost every inch of the studios with daring and surprise.
Eye to Eye: Photographs by Vivian Maier
ISBN: 0991541804 OCLC: CityFiles Press 2014 Since her death in 2009, Vivian Maier has become a photographic phenomenon. Her story--thousands of photo negatives and prints found in a storage locker and sold for pennies at auction--has stirred millions around the world. Maier was a painfully private woman who now speaks powerfully through the photographs she took only for herself. This new collection offers readers a chance to follow Maier as she travels the world, including images of France, Italy, Malaysia, Yemen, Puerto Rico, and America. These eye-to-eye portraits, published for the first time, are the single constant in her lifetime of photographic work. Maier is often cast as a quirky, anti-social character, moving on the outskirts of real connection. But these photographs show something more. Printed with the latest technology, the book utilizes a modified 4-color process that produces images parallel to traditional silver gelatin prints. Combined with 15u stochastic screening, Maier's 96 photographs in this volume are spectacularly sharp, full-range black and white reproductions.
Multifarious: Maya Romanoff's Grand Canvas
ISBN: 0978545087 OCLC: 2014 Like the art of Maya Romanoff, this book is awash in colors, surprises, and new ideas that will open the readers' eyes to the possibilities of interior spaces. It charts the rise and showcases the work of the man once known as Multifarious Maya, who burst onto the American design scene as a wunderkind in the 1960s when he took his quirky obsession with hand-dyeing fabric and created a line of high-fashion clothes. Fast Company magazine dubbed him "the man who made tie-dye hip for non-hippies." Then he switched to embellishing entire rooms to create spectacular spaces—walls, ceilings, and floors—never before imagined. Space is his grand canvas. Like British designer William Morris more than a century before, Romanoff believes in the value of handcrafted art. He works with artisans all over the world to create one-of-a-kind designs. Fittingly, each book is wrapped in handmade paper made in Romanoff's Chicago factory.
Real Chicago Sports: Photohraphs from the Files of the Chicago Sun-Times
ISBN: 0972545654 OCLC: [Chicago] : Chicago's Neighborhoods, Inc. [Chicago] : 2005
Real stuff
ISBN: 0974587001 OCLC: 55215509 Autobiographical anecdotes by Dennis P. Eichhorn. Themes include sex, violence, and drug use.
Revolution in Black and White: Photographs of the Civil Rights Era by Ernest Withers
ISBN: 0991541847 OCLC: 2019 Ernest C. Withers was one of the most prominent African-American photographers during the civil rights years. During the course of his work, he took thousands photographs that document the Movement--from the Emmett Till trial in 1955 to the assassination of Martin Luther King in 1968. What set his work apart was that he goes beyond the political struggles to show the human face of Movement. Withers worked primarily a local photographer, as a freelancer for the Memphis World and Tri-State Defender starting in 1948. His photographs of the everyday world--proms, funerals, people at work and play, and street life--create a stunning record of what it was like to live in Memphis and the Mid-South. He was also a noted baseball photographer, documenting Negro League baseball, and a noted music photographer, taking thousands of photographs of early jazz, blues, rock 'n' roll and R & B performers. This book combines all of his work for the first time and uses first-hand accounts from men and women who lived in the South to explain these transformative years. The photographs, taken as bare-bones journalism, rise to the level of fine art decades later. They are also important examples of photojournalism, documenting decades of struggle in Memphis and the Mid-South. They serve as an important missing link in the civil rights narrative. This book goes beyond the headlines to show how Withers created an essential record for all of us to better understand life in the South during this crucial era. --Publisher's website
Richard Nickel's Chicago: Photographs of a Lost City
ISBN: 0978545028 OCLC: Chicago : Chicago : 2008
Richard Nickel: Dangerous Years: What He Saw and What He Wrote
ISBN: 0991541839 OCLC: 2015 Devoting his life to save America's architecture, Richard Nickel was inflamed by the destruction of what he perceived to be art and disturbed by what this destruction said about the society in which we lived. Today he is remembered through the photographs he left behind as well as the thousands of notes and letters--funny, angry, and always eloquent--that detail a life of passion and determination. He took risks, spoke his mind, and championed an oversized cause. His rebellion against the shortsighted disregard of an American genius, the architect Louis Sullivan, appeals to a new generation interested in conservation--whether of old buildings or natural resources. This book is a collection of more than 200 letters and photographs that will inspire and intrigue readers. Images of Chicago buildings include the Garrick Building, the Chicago Stock Exchange, and the Auditorium Theater. Images of American buildings include Frank Lloyd Wright's Price Tower in Oklahoma and Louis Sullivan's banks in Iowa and Ohio --Amazon.com.
River of Blood: American Slavery from the People Who Lived It: Interviews & Photographs of Formerly Enslaved African Americans
ISBN: 0991541855 OCLC: 2020 In the late 1930s, the federal government embarked on an unusual project. As a part of the Works Progress Administration's efforts to give jobs to unemployed Americans, government workers tracked down 3,000 men and women who had been enslaved before and during the Civil War. The workers asked them probing questions about slave life. What did they think about their slaveholders? What songs did they sing? What games did they play? Did they always think about escaping? The result was a remarkable compilation of interviews known as the Slave Narratives. This book highlights those narratives--condensing tens of thousands of pages into short excerpts from about 100 former slaves. It pairs their accounts with their portraits, taken by the workers sent to record their stories. The book documents what slaves saw and remembered, and explains how they lived. It is an eye-opening account that details what it was like to be a slave--from everyday life to the overwhelming fear they harbored for themselves and for their families and loved ones. The stories are clear and stirring. For some reason, the 700 photographs taken for the Slave Narrative Collection have been largely overlooked. The negatives are missing and the paperclip impressions used to attach the small prints to the typewritten interviews indicates that the photos were never valued or treated as art. By pairing the narratives and photographs, the material takes on new life. Every word from every former slave comes alive when the reader can see exactly who told these accounts. The photographs--with the stories--are essential in helping us understand the humanity behind these stories. The words take on new meeting paired with the photographs. When you hear Bill Homer explain that he was given away as a wedding present at the age of ten in 1860 and then look at his photograph as a proud old man, the true meaning of slavery starts to sinks in. This book is designed so that all Americans will better understand this issue that plays such an important role in present day society. The words and the photographs are profound. -- Publisher's description
The Monroe Building: A Chicago Masterpiece Rediscovered
ISBN: 0692258965 OCLC: Master Wings Publishing 2014
The Old Chicago Neighborhood, Remembering Life in the 1940's
ISBN: 0972545603 OCLC: 51927183 Chicago's Neighborhoods, [Chicago, Ill.] : 2003.
Un-American: The Incarceration of Japanese Americans During World War II: Images by Dorothea Lange, Ansel Adams, and Other Government Photographers
ISBN: 0991541863 OCLC: 2016 In 1942 more than 109,000 Japanese Americans, including 70,000 U.S. citizens, were picked up and sent to incarceration centers, most for the duration of the war. It was the shame of America-- and it was documented on film. Cahan and Williams provide a visual history which includes interviews with many of the people reflecting on their experiences.
Vivian Maier: Out of the Shadows
ISBN: 0978545095 OCLC: 2012 Presenting her photographs alongside interviews with those who knew her best, this volume is the first attempt to put Vivian Maier's work in context and create a portrait of her as an artist. Though she created more than 10,000 negatives during her lifetime, only a few of them were ever seen by others. Shortly after her death in 2009, the first group of her unseen Chicago photographs--gritty with humanity and filled with empathy and beauty--were shown online. Word of her work spread quickly, catapulting Maier from previous obscurity to being labeled as one of the masters of street photography.--From publisher description.
Who We Were: A Snapshot History of America
ISBN: 097854501X OCLC: Chicago : Chicago : 2006 From the sod houses of South Dakota to the skyscrapers of New York City, these personal photographs form the first people's photo history of America.