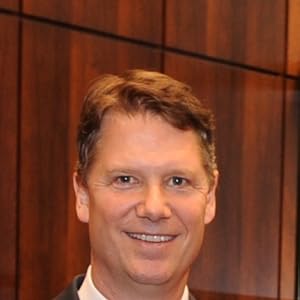 David Ellis
Born:
1967 in Downers Grove, Illinois
Pen Name:
None
Connection to Illinois
: Ellis was born in Downers Grove and graduated from University of Illinois and Northwestern University Law School. He currently resides outside Chicago.
Biography
: David Ellis is a lawyer and award-winning author of over a dozen novels. As a lawyer, Dave prosecuted and convicted Illinois Governor Rod Blagojevich in the Impeachment trial before the Illinois Senate. He has served as Special Counsel to the Speaker of the Illinois House of Representatives and argued dozens of cases at the trial and appellate levels, specializing in constitutional law. In December, 2014, Ellis was sworn in as the youngest-serving Justice of the Illinois Appellate Court for the First District.
---
Awards
:
Line of Vision Edgar Allan Poe Award for Best First Novel by an American Author, 2002
The Hidden Man Finalist, LA Times Book Prize; Publishers Weekly, Starred Review; ILLINOIS READS Book Selection, Illinois Reading Council, 2016; Mystery Books News: Mysterious Reviews: The Best Mysteries of 2009, By Omnimystery
Eye of the Beholder Publishers Weekly, Starred Review
In the Company of Liars Publishers Weekly and Library Journal, Starred Reviews
Jury of One Library Journal, Starred Reveiw
The Wrong Mane Booklist, Starred Review
The Last Alabi Kirkus, Starred Review
The Black Book Publishers Weekly, Starred Review
Primary Literary Genre(s):
Fiction
Primary Audience(s):
Adult readers
Facebook:
https://www.facebook.com/DavidEllisAuthor
Twitter:
https://twitter.com/DavidEllisBooks
Web:
http://www.davidellis.com
---
Selected Titles
Breach of Trust
ISBN: 0425245861 OCLC: 712116991 G.P. Putnam's Sons, New York : ©2012. Blaming himself for the deaths of his wife, his infant daughter, and an informant a year earlier, vigilante Jason Kolarich is forced by the FBI to bring down the organization of a corrupt governor of Illinois, a case that reveals devastating truths about his family's deaths.
Escape
ISBN: 0316499447 OCLC: Little Brown 2022 As Chicago PD's special-ops leader, Detective Billy Harney knows well that money is not the only valuable currency. The filthy rich man he's investigating is down to his last twenty million. He's also being held in jail. For now. Billy's unit is called in when an escape plan results in officers down and inmates vanished. In an empty lot, Billy spots two Kevlar vests. Two helmets. Two assault rifles. And a handwritten note: Hi, Billy Are you having fun yet?
Eye of the Beholder
ISBN: 0425222918 OCLC: New York : 2008 New York : 2008 The serial-killer case made his career. The man he prosecuted was long ago executed. But if that man was guilty, who is now copy-catting his crimes, including identical details that were never made public? Renowned attorney Paul Riley has built a lucrative career based on his famous prosecution of Terry Burgos, a serial killer who followed the lyrics of a violent song to gruesomely murder six girls. Now, fifteen years later, the police are confronted with a new series of murders and mutilations. Riley is the first to realize that the two cases are connected—and that the killer seems to be willing to do anything to keep him involved. As the murderer's list of victims becomes less random and more personal, Riley finds himself at the center of a police task force assigned to catch the murderer-as both an investigator and a suspect.
Guilty Wives
ISBN: 0446571881 OCLC: 840823292 Vision, New York : 2013, ©2012. Only minutes after Abbie Elliot and her three best friends step off of a private helicopter, they enter the most luxurious, sumptuous, sensually pampering hotel they have ever been to. Their lavish presidential suite overlooks Monte Carlo, and they surrender: to the sun and pool, to the sashimi and sake, to the Bruno Paillard champagne. For four days they're free to live someone else's life. As the weekend moves into pulsating discos, high-stakes casinos, and beyond, Abbie is transported to the greatest pleasure and release she has ever known. Abbie awakens on a yacht, surrounded by police. Something awful has happened--something impossible, unthinkable. Abbie, Winnie, Serena, and Bryah are arrested and accused of the foulest crime imaginable. And now the vacation of a lifetime becomes the fight of a lifetime--for survival.
In the Company of Liars
ISBN: 0399152474 OCLC: 56419088 G.P. Putnam's Sons, New York : ©2005. A thriller told in reverse centers on a woman who is undergoing a murder trial overseen by a prosecutor who is strongly pursuing a death penalty and an FBI agent who would force the defendant to betray her family.
Invisible
ISBN: 1455585033 OCLC: 860755453 On leave from her FBI researcher career, Emmy Dockery tries to convince her boyfriend that hundreds of unsolved cases are linked to a single perpetrator.
Jury of One
ISBN: 0399151494 OCLC: 53130734 G.P. Putnam's Sons, New York : ©2004. Shelly Trotter, an able and determined lawyer and a children's rights advocate, is thrust into a world in which she's completely unschooled -- the criminal court. Her client is a seventeen-year-old accused of killing a policeman, and she begins to suspect that he may have been involved in an undercover operation to entrap dirty cops, though his role in the scheme remains unclear. Was he the target or the bait -- and what does the prosecution really have against him?
Life Sentence
ISBN: 0425194809 OCLC: New York : Berkley New York : 2004 In a Byzantine world of big-city politics full of payback and promise, ambition and disgrace. Jon Soliday is legal counsel to a powerful politician-also his childhood best friend—who is running for governor. The two have shared political success and undying loyalty. They also share a dark secret from the summer of 1979: a party that resulted in the death of a teenage girl. Soliday was implicated but, through his friend's political connections, escaped legal trouble. Soliday remembers little from that night, but carries an uncertain guilt he can't shake. Now, as the players from 1979 fall prey to an unknown killer, Soliday is himself accused of murder. And as the puzzle unfolds, the people he most suspects are those he has entrusted with his defense—his ambitious defense attorney and his oldest friend. A man's past, both what he remembers and what he fears, has never felt so crushing—and may well leave him without a future.
Line of Vision
ISBN: 0425183769 OCLC: New York : Putnam New York : 2002 Marty Kalish is a young man suffocating in the heat of an affair with a married woman named Rachel. When Rachel's husband disappears one night, Marty is one of the first to be questioned. With few likely suspects, the police arrest him for murder. We know Marty was outside their home that night. We know he has a motive. We know he's guilty of something. But is it murder? Everything we have learned—about Marty as a man, his affair with Rachel, and the night in question—comes from Marty himself. But as the trial unfolds to a jaw-dropping conclusion, we learn that there is more to the truth than one man's narrow line of vision.
Look Closer
ISBN: 0399170928 OCLC: Putnam 2022 Simon and Vicky couldn't seem more normal: a wealthy Chicago couple, he a respected law professor, she an advocate for domestic violence victims. A stable, if unexciting marriage. But one thing's for sure … absolutely nothing is what it seems. The pair are far from normal, and one of them just may be a killer. When the body of a beautiful socialite is found hanging in a mansion in a nearby suburb, Simon and Vicky's secrets begin to unravel. A secret whirlwind affair. A twenty-million-dollar trust fund about to come due. A decades-long grudge and obsession with revenge. These are just a few of the lies that make up the complex web...and they will have devastating consequences. And while both Vicky and Simon are liars, just who exactly is conning who? Part Gone Girl, part Strangers on a Train, Look Closer is a wild rollercoaster of a read that will have you questioning everything you think you know.
Mistress
ISBN: 1455515892 OCLC: 806015251 Ben isn't like most people. Unable to control his racing thoughts, he's a man consumed by his obsessions: movies, motorcycles, presidential trivia-and Diana Hotchkiss, a beautiful woman Ben knows he can never have. When Diana is found dead outside her apartment, Ben's infatuation drives him on a hunt to find out what happened to the love of his life. Ben soon discovers that the woman he pined for was hiding a shocking double life. And now someone is out to stop Ben from uncovering the truth about Diana's illicit affairs. In his most heart-pumping thriller yet, James Patterson, with David Ellis, plunges us into the depths of a mind tortured by paranoia and obsession, on an action-packed chase through a world of danger and deceit.
The Black Book
ISBN: 1455542679 OCLC: Grand Central Publishing 2017 Three bodies in a beautiful and luxurious bedroom. Billy Harney was born to be a cop. The son of Chicago's chief of detectives, whose twin sister is also on the force, Billy plays it by the book. Alongside Detective Kate Fenton, Billy's tempestuous, adrenaline-junkie partner, there's nothing he wouldn't sacrifice for his job. Enter Amy Lentini, a hard-charging assistant state's attorney hell-bent on making a name for herself-who suspects Billy isn't the cop he claims to be. They're about to be linked by more than their careers. One missing black book. A horrifying murder leads investigators to an unexpected address-an exclusive brothel that caters to Chicago's most powerful citizens. There's plenty of incriminating evidence on the scene-but what matters most is what's missing: the madam's black book. Now shock waves are rippling through the city's elite, and everyone's desperate to find it. Chicago has never been more dangerous. As everyone who's anyone in Chicago scrambles to get their hands on the elusive black book, no one's motives can be trusted. An ingenious, inventive thriller about power, corruption, and the power of secrets to scandalize a city-and possibly destroy a family-The Black Book is James Patterson at his page-turning best.
The Hidden Man
ISBN: 0425237419 OCLC: 617551052 Berkley Prime Crime, New York : 2011, ©2009. Attorney Jason Kolarich is a Midwestern everyman with a lineman's build and an easy sarcastic remark. He's young, intelligent, and driven, but he's also saddled with an overwhelming emotional burden, one that threatens to unravel his own life, and possibly the lives of those around him.
The Last Alibi
ISBN: 0425267741 OCLC: 863194654 Berkley Publishing, New York : 2014. Imbibing in drugs, alcohol and casual sex after a traumatic case, Jason Kolarich resists the advances of a beautiful woman who is not who she seems at the same time he is hired to defend a serial killer who subsequently disappears in the wake of violent attacks.
The Murder House
ISBN: 0316410985 OCLC: 898086923 No. 7 Ocean Drive is a gorgeous, multimillion-dollar beachfront estate in the Hamptons, where money and privilege know no bounds. But its beautiful gothic exterior hides a horrific past: it was the scene of a series of depraved killings that have never been solved. Neglected, empty, and rumored to be cursed, it's known as the Murder House, and locals keep their distance. Detective Jenna Murphy used to consider herself a local, but she hasn't been back since she was a girl. Trying to escape her troubled past and rehabilitate a career on the rocks, the former New York City cop hardly expects her lush and wealthy surroundings to be a hotbed of grisly depravity. But when a Hollywood power broker and his mistress are found dead in the abandoned Murder House, the gruesome crime scene rivals anything Jenna experienced in Manhattan. And what at first seems like an open and shut case turns out to have as many shocking secrets as the Murder House itself, as Jenna quickly realizes that the mansion's history is much darker than even the town's most salacious gossips could have imagined. As more bodies surface, and the secret that Jenna has tried desperately to escape closes in on her, she must risk her own life to expose the truth -- before the Murder House claims another victim.
The Red Book
ISBN: 0316499404 OCLC: Little Brown 2021 For Detective Billy Harney, getting shot in the head, stalked by a state's attorney, and accused of murder by his fellow cops is a normal week on the job. So when a drive-by shooting on the Chicago's west side turns political, he leads the way to a quick solve. But Harney's instincts—his father was once chief of detectives and his twin sister, Patti, is also on the force—run deep. As a population hungry for justice threatens to riot, he realizes that the three known victims are hardly the only casualties. When Harney starts asking questions about who's to blame, the easy answers prove to be the wrong ones. On the flip side, the less he seems to know, the longer he can keep his clandestine investigation going . . . until Harney's quest to expose the evil that's rotting the city from the inside out takes him to the one place he vowed never to return: his own troubled past.
The Wrong Man
ISBN: 0425251942 OCLC: 761846599 When Jason Kolarich accepts the case of a homeless Iraq War veteran accused of murdering a young paralegal, his course seems clear: to mount an insanity defense for a man suffering so badly from post-traumatic stress disorder that he has no real memory of the crime. But as Kolarich digs deeper, he realizes that, unlikely as it seems, his client is probably innocent. Only days before her death, the murdered paralegal had stumbled onto something she wasn't supposed to know ... information that someone would kill to keep secret. Her murder was no random crime but a targeted hit, and the wrong man was charged. As Jason Kolarich races to discover the truth in time to save his client, he finds himself embroiled in a mystery involving the Mob, a mysterious assassin known only as
Unsolved
ISBN: 0316419826 OCLC: 1052877265 FBI agent Emmy Dockery is absolutely relentless. She's young and driven, and her unique skill at seeing connections others miss has brought her an impressive string of arrests. But a shocking new case unfolding across the country has left her utterly baffled. The victims all appear to have died by accident, and have seemingly nothing in common. But this many deaths can't be coincidence. And the killer is somehow one step ahead of every move Dockery makes. How? To FBI special agent Harrison