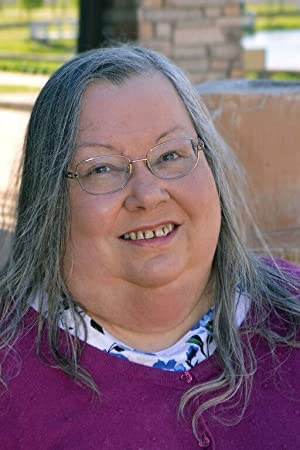 Debra Daugherty
Born:
in Springfield, Illinois
Connection to Illinois
: Daugherty was born in Springfield and currently resides in Pleasant Plains.
Biography
: Debra Daugherty resides in the country with her two dogs, a tiny Chihuahua named CeCe and a large dog of questionable breed named Honey. For several years she was a caregiver, but presently works as a secretary for a construction company, Double D Builders. She loves to travel and has been to many of the great cities of the world including London, Paris, Rome, Edinburg and Dublin. Though Ireland is her favorite country to visit, London is her favorite city. Other works published by Ms. Daugherty include ''Raskhol's 15 Minutes of Fame'', a true story about her shih tzu playing a toy piano at the Illinois State Fair. This short story was printed in the final edition of ''Hob-Nob Magazine'' for Children in 1997. An article titled ''Synagogue sale yields genuine Scottish kilt'' was published in ''The Antique Trader's'' November 14, 2012, issue. This is also a true story about a kilt purchased for a dollar and the young lass with sass who wears it. Her short story, ''Let Your Imagination Soar'', was published in ''Guardian Angel Kids'' ezine, August 2013. The story is about a young girl named Mikayla who is swinging when she sees a plane. She closes her eyes and imagines she is on the plane and when she opens her eyes, she is! Her imagination takes her higher than she ever thought possible. Another short story published in ''Guardian Angel Kids'' e-zine was ''The Mystery of the Ghostly Thief''. It was in the December 2014 issue. These stories can be read online at the Guardian Angel Kids ezine website, [http://guardianangelkidsezine.com guardianangelkidsezine.com]. In 2015 her children's short story, ''Heart of Stone'', won first place in the Litchfield Student Educational Foundation writing contest. Some of Debbie's poetry has also been published. Daugherty's fairy tale romance novel, ''The Dragon's Ring'', was released as an eBook on July 28, 2016. In ''The Dragon's Ring,'' Sir James Trueblood is determined to capture a unicorn so he can marry Princess Isadora. The knight begins his quest, not realizing the Princess if following him in disguise. On his journey, Sir James encounters a witch and a dragon. With the dragon's ring his mission is a success, but then he learns the unicorn will die if not set free. Now he has a dilemma; marry the Princess of free the unicorn. Her book, ''Calamity Cat'' was originally published by MeeGenius publishers. Houghton Mifflin Harcourt took over the rights and will hopefully be included in their Curious World website in 2017. Her short story, Rachel, about the child ghost who haunts Springfield High School, was published in Offbeat Reads' anthology, Adventures on the Go, Book 2, (2021). Ms. Daugherty is a member of SCBWI, Society of Children's Book Writers and Illustrators. She was also highlighted in her local newspaper - [http://www.sj-r.com/article/20160819846 The State Journal Register] in Springfield.
---
Awards
:
Heart of Stone First Place, Litchfield Student Educational Foundation writing contest
Primary Literary Genre(s):
Fiction
Primary Audience(s):
Children
E-Mail:
ddaugherty329@gmail.com
Facebook:
http://www.facebook.com/DebraDaughertyauthor
Pinterest:
https://www.pinterest.com/ddaugherty329/my-love-of-writing/
Twitter:
https://twitter.com/dmddeb
Web:
https://writing-for-children.webnode.com
---
Selected Titles
The Memory Jar
ISBN: 1633738086 OCLC: Young Dragons 2023 Amelia's grandmother doesn't remember her because she has dementia, but Amelia is determined to find a way to help. She knows that if she can get her grandmother to talk about the stories she told Amelia over the years, then it will help bring the memories back and make all of them happy. Amelia comes up with a clever plan to assist her grandmother...but will it be enough?
The Pastry Princess
ISBN: 1560026162 OCLC: 62161273 University Editions, Huntington, W. Va. : ©1996. A run-away princess becomes a pastry chef who falls in love with a gardener. When her father dies, she returns to her castle to marry a prince but her wedding day holds a few surprises.