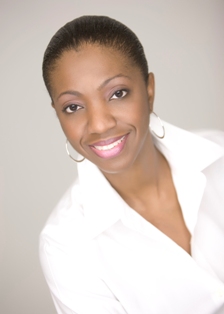 Kimberla Lawson Roby
Born:
Connection to Illinois
: Kimberla was born in Rockford and attended Rock Valley College. She lives in Belvidere.
Biography
: Kimberla Lawson Roby is a New York Times Bestselling Author & Speaker who has published 28 books, including her nonfiction title, THE WOMAN GOD CREATED YOU TO BE: Finding Success Through Faith---Spiritually, Personally, and Professionally; and her novels, Casting the First Stone, Better Late Than Never, A Christmas Prayer, It's a Thin Line, and her debut title, Behind Closed Doors, which she originally self-published through her own company. Kimberla's books have frequented numerous bestseller lists, such as The New York Times, USA Today, The Washington Post, Publishers Weekly, Essence, Black Christian News, Amazon, Barnes & Noble, and many others. She is the recipient of the 2013 NAACP Image Award for Outstanding Literary Work - Fiction and the 2017 SOAR Radio Trailblazer of Honor award, and in 2020, she was named by USA Today as one of the 100 black novelists you should read. Over the years, Kimberla has spoken to thousands of women at churches, conferences, luncheons, libraries, colleges, and universities where she candidly shares her personal journey--hoping to help women become all that God created them to be.
---
Awards
:
'''''Behind Closed Doors'''''
-- Fiction Book of the Year Award, Blackboard, 1997
'''''Casting the First Stone'''''
-- Fiction Book of the Year Award, Blackboard, 2001
'''''A Taste of Reality'''''
-- Finalist Atlanta Choice Award, Atlanta Daily World, 2004
'''''Too Much of a Good Thing'''''
-- Patron Choice Award, Central Mississippi Regional Library System, 2004
'''Other Awards'''
-- First-Time Author Award, Chicago's Black History Month Book Fair and Conference, 1998
-- Author of the Year Award - Female, African-American Literary Award Show, 2006, 2007, 2009, 2010, 2011 and 2013
-- Image Award Winner for Outstanding Literary Work, Fiction, NAACP, 2013
-- Female Author of the Year, AAMBC, 2014
Primary Literary Genre(s):
Fiction; Non-Fiction; Romance
Primary Audience(s):
Adult readers
E-Mail:
kim@kimroby.com.
Facebook:
https://www.facebook.com/KimberlaLawsonRoby
Instagram:
https://www.instagram.com/kimberlalawsonroby/
LinkedIn:
https://www.linkedin.com/in/kimberla-lawson-roby-a74806a7
Twitter:
https://twitter.com/kimberlalroby
Website:
http://www.kimroby.com/
YouTube:
https://www.youtube.com/user/KimberlaLawsonRoby
---
Selected Titles
A Christmas prayer /
ISBN: 1455526045 OCLC: 872419976 "Alexis Fletcher hasn't had a merry Christmas since losing her mother. Every December she remembers the joy her mother brought to everyone during the holiday season, and wishes her family could be whole again. And even as Alexis prepares to start a new family with her fiancé, Chase Dupont, outside forces threaten to destroy her potential happiness. But fate has one more surprise in store for Alexis, and it might be exactly what she needs to finally embrace the one holiday that has brought her nothing but heartache."--
A deep dark secret /
ISBN: 0061443107 OCLC: 310171787 William Morrow, New York, NY : ©2009. In the outside, twelve-year-old Jillian Maxwell is the perfect child. She's helpful with chores around the house, gets straight A's in school, has plans for college, and stays out of trouble. She seems to have everything a girl could want: a beautiful new home, an adoring little sister, a mother who cares about her, and an attentive stepfather. But inside, Jillian harbors a terrible secret.
A house divided /
ISBN: 1455526061 OCLC: 806014795 After an argument sends their son's girlfriend into early labor, Reverend Curtis Black and his wife experience a rift between them that may send her into the arms of another man.
A sinful calling /
ISBN: 1455559598 OCLC: 921166347 "Two years ago, to everyone's surprise, Dillon Whitfield Black, the secret son of Reverend Curtis Black, boldly moved back home, married a woman named Raven, decided he was going to become a minister and then founded a church right in the center of his living room. Today he's pastor of an 1000-plus-member congregation, and new members are joining weekly. Sadly, behind closed doors, Dillon is far from being a saint. Dillon has become more like the man his father was thirty years ago consumed with money, power and lots of women. His family may have forgiven him, but they continue to keep their distance. Not Alicia, though. This daughter of Curtis Black joins Dillon's congregation, leaving her father's church behind. The family has forgiven Alicia for marrying Levi Cunningham, the former drug dealer she had an affair with, but once Alicia realizes they will never fully accept Levi, she decides to see her family less and less. But when Raven decides she wants a higher position in the church and Alicia hides a devastating secret, the entire family is affected in ways they don't see coming. In the end, no one will be able to trust anyone and for very good reason."--
A taste of reality /
ISBN: 0060505672 OCLC: 49775430 W. Morrow, New York : ©2003. As her seemingly perfect life begins to crumble around her, both at home and at work, putting her job and marriage on the line, Anise is forced to muster all of her courage and faith to triumph over adversity and realize her dreams.
Be careful what you pray for /
ISBN: 0061443123 OCLC: 419855796 William Morrow, New York : ©2010. Her first marriage didn't work out, but that isn't going to stop Alicia Black, the privileged daughter of the charismatic Reverend Curtis Black, from getting what she wants. One month after her wedding to her second husband, she can't believe her good fortune. God has heeded her prayers, blessing her with Pastor JT Valentine, a handsome, dynamic man of the cloth with his own large congregation, just like her father. Unfortunately, Alicia doesn't understand just how much like Curtis her new husband truly is. She doesn't know that JT has been sneaking around town with other women-or that he only married her to get close to her father's money and fame. But while Alicia is blinded by love, her dad certainly isn't. He warned his little girl that JT simply can't be trusted. After all, it takes one to know one, and who better to see into the darkness of a sinner's heart than Curtis? It will take a miracle to save the day. But God acts in mysterious ways, and soon a host of lies, longtime secrets, and acts of betrayal comes to light, and Alicia must face some very crucial and life-changing decisions. This time, she's got to be careful what she prays for.
Behind closed doors /
ISBN: 0060593652 OCLC: 56554536 Avon Trade, New York, NY : [2004], ©1997. Regina Moore and Karen Jackson, best friends since childhood, must offer each other support in restoring their foundering marriages and dealing with the inevitable changes in their lives, in a new edition of the first novel from the author of Too Much of a Good Thing.
Best friends forever
ISBN: 9781455526086 OCLC: 908704853 Things are falling apart in the Richardson household. Angry arguments between Celine and her husband, Keith, have become routine. She resents that he's working long hours and staying out all night, and he accuses her of not giving him the attention he deserves. Their marriage is at a cross-roads and Celine worries how her 10-year-old daughter, Kassie, will be affected. But the situation turns devastating when Celine is diagnosed with breast cancer. As her relationship with Keith deteriorates, Celine worries that she'll be left to navigate the difficult process of cancer treatment alone. But comfort and support come in the form of Celine's best friend, Lauren. They've been attached at the hip since they were children and it is Lauren who's there for Celine in her darkest moments. Now, Celine will be forced to make tough decisions-about her marriage and otherwise-and for the first time in her life, she wants to give up. Lauren vows to help by any means necessary and makes the kind of sacrifice only a best friend can. But will it be too late? --
Better late than never /
ISBN: 1455569747 OCLC: 1104294368 "Curtis Black is no stranger to scandal. Throughout the decades, he has done much in the public eye, both good and evil. But what most people don't realize is that Curtis has been hiding a horrific childhood, which has affected him in countless, unspeakable ways. His buried past returns in an unwelcome visit when his estranged sister becomes alarmingly ill and his youngest child, twelve-year-old Curtina, becomes the kind of problem daughter that he never imagined she could be. This is only the beginning - the horror of Curtis's childhood secrets, as well as Curtina's wild and rebellious behavior, take a critical toll on Curtis and the entire Black family. All the public scandals they've experienced over the years now seem like child's play compared to the turmoil they are facing in private. Who could have known that the deepest wounds would come from within?"--
Casting the first stone
ISBN: 1496716396 OCLC: 981846697 When Tanya discovers disturbing truths about her husband, the Reverend Curtis Black, she is plunged into a bittersweet journey of discovery. For while she learns painful new lessons about love, betrayal, and sensual temptation, she also discovers the victories that are hers alone.
Changing faces /
ISBN: 0060780800 OCLC: 57573794 William Morrow, New York : ©2006. Whitney, Taylor, and Charisse have been best friends for years, but they are about to face an unexpected wave of troubles when Charisse's husband threatens to go public with a secret that she has been desperately trying to hide from her mother.
Copycat /
ISBN: 1455569712 OCLC: 949143687 "The new standalone novel from the New York Times bestselling author who "writes with high-octane levels of emotion" (USA Today)"--
Here and now /
ISBN: 0758202105 OCLC: 43383823 Kensington Books, New York, NY : 2000, ©1999. The story of two black sisters, each jealous of what the other has. Sister Marcella is a single mother with two children and is dreaming of a career. Sister Racquel has both husband and career, but is longing for a child, the couple undergoing treatment for infertility. The jealousy creates trouble between them.
It's a thin line /
ISBN: 1575667444 OCLC: 49750562 Dafina Books/Kensington Pub. Corp., New York, NY : 2001. Their mother's stroke puts a strain on the lives of Sydney, Gina and Rick.
Love and lies /
ISBN: 006089251X OCLC: 69594065 William Morrow, New York : ©2007. Increasingly disgusted with her celebrity preacher husband's absence and continuing falls from grace, Charlotte Black remembers her disastrous affair with schizophrenic Aaron Malone, and receives a disturbing visit from her brother-in-law.
Love, honor, and betray /
ISBN: 0446572446 OCLC: 548641990 Grand Central Pub., New York : 2011. After the Reverend Curtis Black and his wife, Charlotte, must take in the illegitimate child he fathered with a mistress, who is now deceased, the two-year-old's arrival puts stress on their marriage, and soon each begins to stray, all the while suspecting the other of infidelities.
One in a million /
ISBN: 0061442968 OCLC: 262886454 Avon, New York : 2009, ©2008. In the first novella by the New York Times bestselling author of the Reverend Curtis Black series, a wife and a husband receive a few surprises that will change their lives forever. A poignant and witty story of hope and perception, expectation, and illusion.
Secret obsession
ISBN: 9781410443908 OCLC: 700205688 Grand Central Pub., New York : 2011. Tired of living her entire life in the shadow of her sister Camille, Paige Donahue plots to steal her brother-in-law and ruin their marriage.
Sin no more /
ISBN: 0060892528 OCLC: 299172816 Avon : New York, NY : 2008. A man who thrives on wickedness and counts on forgiveness, Curtis Black proclaims to his wife, Charlotte, that he will sin no more. He's finally learned his lesson about straying, and he's got the repercussions of his past misdeeds to remind him. First there's his new baby daughter, Curtina, and her mother, Tabitha, Curtis's former mistress, who demands that the preacher be a part of their lives - or else!.
Sin of a woman /
ISBN: 1455569682 OCLC: 986950816 "The new novel in Kimberla Lawson Roby's beloved New York Times bestselling Curtis Black series. Raven Black is bouncing back after her very public divorce from Dillon. He's done everything he can to discredit her, but she's learned from her mistakes and him. In fact, she's become her ex-husband in more ways than one and is slowly but surely leading those connected to her down a terrible path of destruction. Playing with the lives of innocent people has dire consequences, the kind that Raven won't see coming. Email: kim@kimroby.com Facebook.com/kimberlalawsonroby Twitter.com/KimberlaLRoby Instagram.com/kimberlalawsonroby Periscope.com/kimberlalawsonroby"--
The best of everything /
ISBN: 0061443077 OCLC: 226911766 William Morrow, New York : ©2009. The Reverend Curtis Black's daughter, Alicia, reaches adulthood determined not to repeat her father's mistakes, but her love of money and the things it can buy threatens to destroy her marriage to Phillip, the assistant pastor of her father's church.
The best-kept secret /
ISBN: 0060734442 OCLC: 55220180 William Morrow, New York : ©2005. Possessing a renewed commitment to behaving himself after landing a new job and wife, Curtis Black quickly finds himself tempted to fall into his old pattern of seducing women but wonders if he may actually have met his match in his third wife.
The perfect marriage
ISBN: 9781455522460 OCLC: 792941534 Grand Central Pub., New York : ©2013. Watching her parents struggle with their drug addictions, their loss of control, and diminishing family unity, Mackenzie Shaw takes matters into her own hands.
The prodigal son
ISBN: 1455526118 OCLC: 857879467 The new book in the bestselling Reverend Curtis Black series! After dropping out of Harvard to be with his girlfriend Racquel and their new baby, Matthew Black discovers that fatherhood isn't what he expected. His relationship with Racquel has become strained, and while he wants to be a good husband, he soon finds himself attracted to another woman. Meanwhile, Curtis and Charlotte are having their own problems. Curtis's long-lost-son Dillon has settled into their household and Charlotte feels he's trying to take Matthew's place in Curtis's heart. She is determined to get Dillon out of the house, but doing so won't be as easy as she thinks. Dillon quickly figures out what Charlotte is up to and launches his own plan to turn Curtis against her--
The reverend's wife :
ISBN: 0446572489 OCLC: 747331802 Grand Central Pub., New York : 2012. Maintaining a cordial relationship with the unfaithful Charlotte while planning a divorce when their son graduates from high school, the Reverend Curtis Black resists his wife's efforts to reconcile and considers a proposition by a woman who desperately wants to marry him.
The ultimate betrayal :
ISBN: 1455559563 OCLC: 891610001 "It's been four years since twenty-eight-year old Alicia Black, daughter of Reverend Curtis Black, divorced her second husband, the most womanizing and corrupt man she has ever known. Since then, Alicia has been dating her first husband, Phillip Sullivan, a wonderfully kind and true man of God whom she'd hurt terribly by cheating on him. Alicia has worked hard to prove herself worthy of his trust once more, and when he asks her to marry him again, she couldn't be happier. But Levi Cunningham, the drug dealer Alicia had an extramarital affair with, has just been released from prison, and he has completely turned his life around for the better. Still head-over-heels in love with Alicia, he will do whatever is necessary to win her back. Remarrying Phillip is the one thing Alicia has wanted for years, but she can't get Levi out of her mind. Alicia and Phillip aren't the only ones in the middle of a crisis. Their best friends, husband and wife Brad and Melanie Richardson, are struggling to keep their marriage together. Workaholic Brad is never home and has begun losing thousands on bad investments. Or so he says. Melanie, who is certain there's more to the story, is determined to get at the truth. At the same time, her frustration and stress cause her to eat a lot less, and she behaves in an extreme fashion. Alicia worries that she could be suffering from anorexia, but Melanie steadfastly denies it. Their friendship begins to suffer, and it isn't long before they're talking to each other like enemies. Fresh betrayal leads to consequences no one saw coming, and Alicia's relationship with Phillip might not be the only thing that needs saving. But is it already too late? "--
The woman God created you to be :
ISBN: 0965347079 OCLC: 1142965946 Kimberla Lawson Roby admits that for years, she wasn't being the real woman God created her to be. Yes, she has always loved God and tried her best to honor Him, but what she eventually discovered was that building and maintaining her own personal relationship with God--and making Him her top priority--was the key to finding joy in all areas of her life. Now, in The Woman God Created You to Be, Kimberla has bravely--and transparently--written about her flaws, fears, and failures, as well as her faith, courage, and successes. From experiencing divorce to marrying her soulmate of twenty-nine years...from hopelessly searching for the perfect job to becoming a New York Times bestselling author...from suffering in silence with anxiety to concentrating on self-care...from struggling with the loss of her mom to finding strength, comfort, peace. and understanding--Kimberla takes you on a journey that will help you do the following: Become the Best Spiritual You (Seven Days Per Week) ; Become the Best Personal You (Mentally, Emotionally, and Physically) ; Become the Best Professional You (Without Jeopardizing Your Faith). Kimberla reminds us that when we trust and depend on God--heart, mind, and soul--He will empower us to do more than we ever thought imaginable. He will help us see that we are more than enough, and that He has already given us everything we need to become the women He created us to be--spiritually, personally, professionally...and beyond.
Too much of a good thing /
ISBN: 006056850X OCLC: 52813991 William Morrow, New York : ©2004. Despite his status as a married man, minister Curtis Black's good looks, charming demeanor, and charismatic personality make him especially attractive to his female parishioners--as well as nearly every other woman he has ever met.