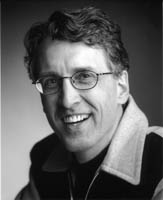 Tom Lichtenheld
Born:
1953 in Nixon Township, Illinois
Pen Name:
None
Connection to Illinois
: Lichtenheld was born in Nixon Township and grew up in Rockford. He currently resides in Geneva, Illinois.
Biography
: Lichtenheld is an award-winning children's book author & illustrator. He writes and illustrates his own books as well as illustrates books for other children's authors. He doodled his way through school then worked as a sign painter, set designer, printer and advertising art director. After a successful career in advertising he gradually made the switch to creating children's books. Tom's books, many of which are New York Times Best Sellers, are consistently praised for their humor, expressive characters, and rich, sometimes hidden, detail. He's known for creating books that appeal to children and adults alike, and his wide portfolio of books offers something for every age.
---
Awards
:
Primary Literary Genre(s):
Fiction; Illustrator
Primary Audience(s):
Children
Blog:
https://tomlichtenheld.wordpress.com
Facebook:
https://www.facebook.com/tom.lichtenheld
Twitter:
https://twitter.com/tlichtenheld
Web:
http://www.tomlichtenheld.com
---
Selected Titles
Bridget's beret
ISBN: 9780805087758 OCLC: 317778010 Henry Holt, New York : 2010. When Bridget loses the beret that provides her with artistic inspiration like other great artists, she thinks she will never be able to draw again. Includes facts about famous artists and reproductions of some of their paintings.
Cloudette /
ISBN: 0805087761 OCLC: 613292849 Cloudette, the littlest cloud, finds a way to do something big and important as the other clouds do.
E-mergency!
ISBN: 9781452136424 OCLC: 889835090 It's an e-mergency! The letter E took a tumble and the only way to get her back on her foot is for people to stop using her. But who can take her place? The other letters have to make a decision ASAP. Z is too sleepy and Y asks way too many questions. Thankfully, O rolls in to try and save the day. Chock-full of verbal and visual puns, this zany book is sure to tickle both the brain and the funny bone.
Everything I know about cars :
ISBN: 0689843828 OCLC: 54034834 Simon & Schuster Books for Young Readers, New York : ©2005. The author offers a caveat at the beginning of the book: "I don't know much about real cars, but I'm an expert on made-up cars, so this book is a big traffic jam of mostly made-up cars." He recounts a history of cars that involves prehistoric cavemen, ancient Egyptians, Vikings, and two horses named Winnie and Nay.
Everything I know about monsters /
ISBN: 0689861230 OCLC: 56641571 Simon & Schuster, London : 2004.
Everything I know about pirates :
ISBN: 0689860099 OCLC: 41967014 Simon & Schuster Books for Young Readers, New York : ©2000. A collection of made-up facts, educated guesses, and silly pictures about pirates.
Goodnight, goodnight, construction site /
ISBN: 1452111731 OCLC: 972094196 When their work is done for the day, a crane truck, a cement mixer, and other pieces of construction equipment make their way to their resting places and go to sleep.
Goodnight, goodnight, construction site :
ISBN: 1452164762 OCLC: 1008552823 Bulldozer and the rest of the construction vehicle crew are back at work in this sequel to Goodnight, Goodnight, Construction Site. Features graduated die-cut board pages shaped like five construction vehicles.
Groovy Joe: Dance Party Countdown
ISBN: 0545883792 OCLC: 972092943 Groovy Joe is a guitar playing dog who loves to sing and dance, and when many other dogs come and join him his home gets a little crowded, but the party is fun, and Joe is definitely a guitar hero.
If you're groovy and you know it, hug a friend! /
ISBN: 0545883806 OCLC: 1029064459 Set to the rhythm of the classic children's song, Groovy Joe invites the reader to laugh, sing, explore, and best of all, hug a friend.
Mighty, mighty construction site /
ISBN: 1452152160 OCLC: Told in rhyming text, Excavator, Bulldozer, Crane Truck, Dump Truck, and Cement Mixer will all need to work together as they tackle their biggest job yet--a massive building.
Stick and Stone: Best Friends Forever!
ISBN: 0358473020 OCLC: 1258266719
What are you so grumpy about?
ISBN: 9780316065894 OCLC: 49277332 Little, Brown and Co. ; Boston : ©2003. A collection of cartoons that present various reasons for being grumpy, such as eating grown-up cereal, getting a boring birthday present, doing chores, and being touched by your brother or sister.
What mess?
ISBN: 9780316201230 OCLC: 776523821 Little, Brown, New York : 2012. A discussion between a boy and his parents about a bedroom, that is so dirty he would have to clean up just to call it a mess, ends with a blast.
What's with this room? /
ISBN: 0316592862 OCLC: 56632027 Little, Brown, New York : 2005. A discussion between a boy and his parents about a bedroom, that is so dirty he would "have to clean up just to call it a mess," ends with a blast.
When my brother gets home /
ISBN: 1328498050 OCLC: 1099540115 "In this warm, funny story from beloved creator Tom Lichtenheld, a younger sister impatiently awaits her older brother's return from school. As his bus draws closer, she imagines all the fantastical adventures that await them. From climbing Mt. Kilimanjaro in the playground to building a cardboard castle, every adventure, large or small, is more fun . . . when my brother gets home."--Amazon.