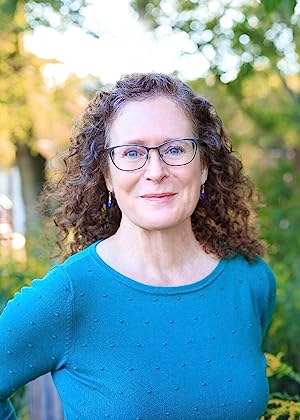 Kate Hannigan
Born:
Pen Name:
Kate Hannigan Issa, Kate Hannigan
Connection to Illinois
: Hannigan lives in Hyde Park.
Biography
: Kate Hannigan grew up in Tulsa, Oklahoma. In college, she studied journalism which led her to work for newspapers on both coasts and Texas before settling in Chicago. Issa still loves researching and writing but now does it for her blog and middle-grade books. She has written the ''Cupcake Cousins'' series and the historical novel ''The Detective's Assistant''.
---
Awards
:
"""The Detective's Assistant"""
-- Booklist Editors' Choice, 2015
-- Best Book, Chicago Public Library, 2015
-- Starred Review, Booklist
-- Five Star Review, Common Sense Media
-- Starred Review, The Center for Children's Books
-- Starred Review, Booklist
-- ILLINOIS READS Book Selection, Illinois Reading Council, 2016
"""Cupcake Cousins, Books 1 & 2"""
-- ILLINOIS READS Book Selection, Illinois Reading Council, 2017
"""A Lady Has the Floor: Belva Lockwood Speaks Out for Women's Rights"""
-- Junior Library Guild Selection, Spring 2018
-- Best Book, Bank Street College, 2019
-- Mighty Girl Best Books Selection, 2018
-- Best of the Best, Chicago Public Library, 2018
-- Amelia Bloomer Project, 2019 List
-- Starred Review, Booklist
-- Starred Review, Publishers Weekly
-- Starred Review, School Library Connection
-- Starred Review, Kirkus
"""Cape: The League of Secret Heroes, Book 1"""
-- ILLINOIS READS Book Selection, Illinois Reading Council, 2020
Primary Literary Genre(s):
Fiction; History; Non-Fiction
Primary Audience(s):
Children; Young adult readers
E-Mail:
Kate@KateHannigan.com
Instagram:
https://www.instagram.com/katehanniganbooks/
Twitter:
http://twitter.com/katechicago
Website:
https://www.katehannigan.com/
---
Selected Titles
A lady has the floor :
ISBN: 9781629794532 OCLC: 987991508 Activist Belva Lockwood never stopped asking herself the question, "Are women not worth the same as men?" She had big dreams and didn't let anyone stand in her way--not her father, her law school, or even the U.S. Supreme Court. She fought for equality for women in the classroom, in the courtroom, and in politics.
Boots /
ISBN: 153443917X OCLC: 1201298827 When Mae's Aunt Willa and Aunt Jane, both pilots, are kidnapped by evil Metallic Falcon, Josie, Mae, and Akiko, the Infinity Trinity, pursue them from Chicago to Sweetwater, Texas, to Paris, France.
Cape /
ISBN: 1534439110 OCLC: 1110105913 Soon after being recruited by the mysterious Mrs. Boudica to join a secret military intelligence operation, Josie, Mae, and Akiko discover their superhero abilities and use them to thwart a Nazi plot to steal the ENIAC computer.
Cupcake cousins /
ISBN: 1423178300 OCLC: 852488307 During a family vacation at Lake Michigan, nine-year-old cousins Willow and Delia, desperate to avoid being flower girls in their aunt's wedding, try to demonstrate that they would do better as chefs for the reception.
Mask /
ISBN: 9781534439146 OCLC: 1124317154 Akiko, Mae, and Josie, also called the Infinity Trinity, spring into action after learning that a spy is betraying secrets to the Japanese military--and that Akiko's mother may be involved.
Summer showers /
ISBN: 1484716620 OCLC: 892888682 "Cousins Willow and Delia return to the kitchen as their family welcomes a new baby in the second book in the illustrated Cupcake Cousins series"--
The detective's assistant /
ISBN: 0316403512 OCLC: 879983429 Eleven-year-old Nell Warne arrives on her aunt's doorstep lugging a heavy sack of sorrows. If her Aunt Kate rejects her, it's the miserable Home for the Friendless. Luckily, canny Nell makes herself indispensable to Aunt Kate ... and not just by helping out with household chores. For Aunt Kate is the first-ever female detective employed by the legendary Pinkerton Detective Agency. And Nell has a knack for the kind of close listening and bold action that made Pinkerton detectives famous in Civil War-era America. With huge, nation-changing events simmering in the background, Nell uses skills new and old to uncover truths about her past and solve mysteries in the present.
The good fun! book :
ISBN: 9780979291852 OCLC: 642846151 Blue Marlin Publications, West Bay Shore, NY : ©2010. Suggests twelve parties and activities that help young children engage in their communities while having a good time, including a party to help animals and a gathering to collect sports equipment for children in need.
The Great Chicago Fire: Rising From the Ashes
ISBN: 9781250174253 OCLC: 1157147119 In History Comics: The Great Chicago Fire, writer Kate Hannigan and illustrator Alex Graudins tell the true story of how a city rose up from one of the worst catastrophes in American history, and how this disaster forever changed how homes, buildings, and communities are constructed. A deadly blaze engulfs Chicago for two terrifying days! A brother, a sister, and a helpless puppy must race through the city to stay one step ahead of the devilish inferno. But can they reunite with their lost family before it's too late?
Winter wonders /
ISBN: 1484716639 OCLC: 935196161 "Cousins Willow and Delia must save the day when a blizzard threatens to ruin Cat and Mr. Henry's wedding in the third book in the illustrated Cupcake Cousins series"--