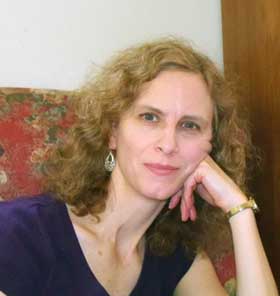 Kathryn J. Atwood
Born:
Pen Name:
N/A
Connection to Illinois
: Atwood lives in Forest Park.
Biography
: Kathryn J. Atwood, a graduate of the University of Illinois at Chicago, is the author of three young adult collective biographies of women and war as well as the editor of Code Name Pauline, the memoirs of WWII SOE agent Pearl Witherington. She has contributed to The Historian; War, Literature, and the Arts; and the collections Des Plaines River Anthology and Holocaust Heroines: Fierce Females.
---
Awards
:
Primary Literary Genre(s):
Non-Fiction
Primary Audience(s):
Young adult readers
Pinterest:
https://www.pinterest.com/KateAtwood1/boards/
Twitter:
https://twitter.com/Kate_Atwood
Website:
http://www.kathrynatwood.com
---
Selected Titles
Courageous women of the Vietnam War :
ISBN: 1613730748 OCLC: 1002043880 One of just a handful of women reporting on the Vietnam War, Kate Webb was captured by North Vietnamese troops and presumed dead--until she emerged from the jungle waving a piece of white parachute material after 23 days in captivity. Le Ly Hayslip enjoyed a peaceful early childhood in a Vietnamese farming village before war changed her life forever. Brutalized by all sides, she escaped to the United States, where she eventually founded two humanitarian organizations. Lynda Van Devanter was an idealistic young nurse in 1969 when a plane carrying her and 350 men landed in South Vietnam. Her harrowing experiences working in a combat zone hospital would later serve as inspiration for the TV series China Beach. In these pages readers meet these and other brave women and girls who served in life-threatening roles as medics, journalists, resisters, and revolutionaries in the conflict in Vietnam. Author Kathryn J. Atwood presents a clear introduction to each of five chronological sections, guiding readers through the social and political turmoil that spanned two decades and the tenure of five US presidents. Each woman's story unfolds in a suspenseful, engaging way, incorporating plentiful original source materials, quotes, and photographs. Resources for further study, source notes and a bibliography, and a helpful map and glossary round out this exploration of one of modern history's most divisive wars, making it an invaluable addition to any student's or history buff's bookshelf.
Women heroes of World War I :
ISBN: 9781613735954 OCLC: 863596695 A commemoration of brave yet largely forgotten women who served in World War I.
Women heroes of World War II :
ISBN: 1641600063 OCLC: 1103440237
Women heroes of World War II :
ISBN: 1613745230 OCLC: 617445780 Chicago Review Press, Chicago : ©2011. These twenty-six suspense-filled stories unfold from across Germany, Poland, Great Britain, the United States, and more, providing an inspiring reminder of women and girls' refusal to sit on the sidelines around the world and throughout history.