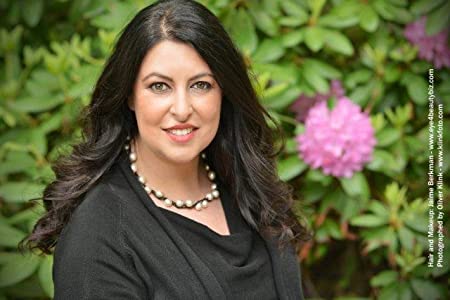 Michelle Falkoff
Born:
Pen Name:
None
Connection to Illinois
: Falkoff lives in Chicago and serves as the Director of Communication and Legal Reasoning program at Northwestern Pritzker School of Law. She also teaches fiction at the University of Chicago.
Biography
: Michelle Falkoff is a law professor and young adult author. She is a graduate of the University of Pennsylvania, Columbia Law School, and the University of Iowa Writers' Workshop.
---
Awards
:
'''''Playlist for the Dead'''''
-- Great Read List, NPR, 2015
-- ILLINOIS READS Book Selection, Illinois Reading Council, 2017
"""How to Pack for the End of the World"""
-- Starred Review, Booklist
-- Illinois Reads Booklist Selection, Illinois Reading Council, 2022
Primary Literary Genre(s):
C:YOUNG ADULT; Fiction
Facebook:
https://www.facebook.com/michelle.falkoff/
Instagram:
https://www.instagram.com/mfalkoff/
Twitter:
https://mobile.twitter.com/account/suspended
Website:
http://www.michellefalkoff.com
---
Selected Titles
How to pack for the end of the world /
ISBN: 0062680269 OCLC: 1198244359 The Breakfast Club meets We Are the Ants in this timely story for a generation of young activists. If you knew the world was going to end tomorrow, what would you do? This is the question that haunts Amina as she watches new and horrible stories of discord and crisis flash across the news every day. But when she starts at prestigious Gardner Academy, Amina finds a group of like-minded peers to join forces with-fast friends who dedicate their year to learning survival skills from each other, before it's too late. Still, as their prepper knowledge multiplies, so do their regular high school problems, from relationship drama to family issues to friend blow-ups. Juggling the two parts of their lives forces Amina to ask another vital question: Is it worth living in the hypothetical future if it's at the expense of your actual present?
Playlist for the dead /
ISBN: 006231050X OCLC: 883748175 After his best friend, Hayden, commits, suicide, fifteen-year-old Sam is determined to find out why--using the clues in the playlist Hayden left for him.
Pushing perfect /
ISBN: 0062310534 OCLC: 936619561 Although she seems to have the perfect life, Kara is caught up with a group whose secrets threaten to ruin her perfectly planned future.
Questions I want to ask you /
ISBN: 0062680234 OCLC: 1002584390 Pack receives a letter on his eighteenth birthday from the mother he believed was long dead, and begins a journey to find her even as he struggles to figure out his future.