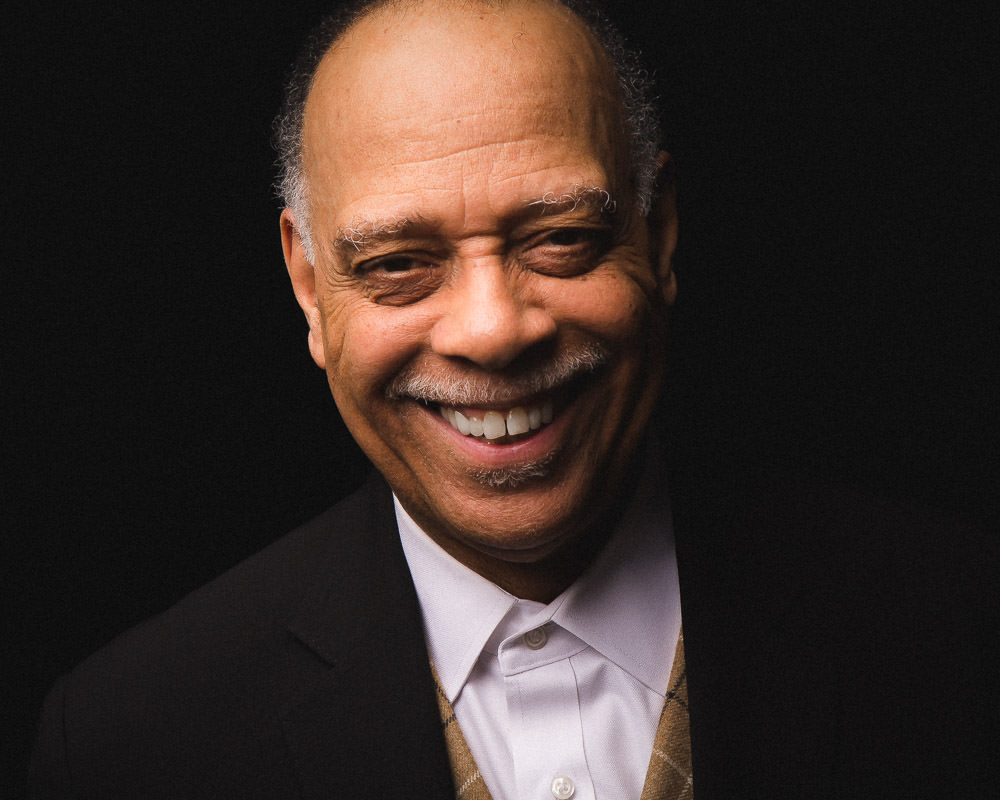 Haki R. Madhubuti
Born:
1942 in Little Rock, Arkansas
Pen Name:
Don L. Lee
Connection to Illinois
: Madhubuti moved to Chicago as a child and still resides there today. He attended Roosevelt University, the University of Illinois Chicago Circle. In 2007, he was named ''Chicagoan of the Year'' by Chicago Magazine. The papers of Dr. Haki R. Madhubuti are housed at the Rare Book & Manuscript Library at the University of Illinois.
Biography
: A leading poet and one of the architects of the Black Arts Movement and proponent of independent Black institutions, Haki R. Madhubuti, publisher, editor, and educator and activist?has been a pivotal figure in the development of a strong Black literary tradition. He founded Third World Press (1967) and Third World Press Foundation (2002). He is a founder of the Institute of Positive Education/New Concept School (1969), co-founder of Betty Shabazz International Charter School (1998), and Barbara A. Sizemore Academy (2005), all of which are in Chicago. He is the former University Distinguished Professor and Professor of English at Chicago State University where he founded the Gwendolyn Brooks Center for Creative Writing and Black Literature; he also created the annual Gwendolyn Brooks Writers Conference (1989-2010) and was the founding director of the Master of Fine Arts in Creative Writing Program. He has published more than 30 books (some under his former name, Don L. Lee) and is one of the world's best-selling authors of poetry and nonfiction. Professor Madhubuti's Black Men: Obsolete, Single, Dangerous? The African American Family in Transition (1990) has over 1 million copies in print.
---
Awards
:
-- American Book Award, 1991
-- Illinois Author of the Year, Illinois Association of Teachers of English, 1991
-- Fuller Award for Lifetime Achievement, Chicago Literary Hall of Fame, 2015
Primary Literary Genre(s):
Non-Fiction; Poetry
Primary Audience(s):
Adult readers
Facebook:
https://www.facebook.com/ThirdWorldPress
Twitter:
https://twitter.com/thirdworldpress
Wikipedia:
https://en.wikipedia.org/wiki/Haki_R._Madhubuti
---
Selected Titles
African-centered education :
ISBN: 0883781514 OCLC: 31885773
Black men :
ISBN: 0883781352 OCLC: 23145644 Third World Press, Chicago : ©1990.
Claiming earth :
ISBN: 0883780909 OCLC: 30954035 Third World Press, Chicago : ©1994. Following his ground-breaking books of essays (From Plan to Planet, Enemies: The Clash of Races, and Black Men: Obsolete, Single, Dangerous?), Haki Madhubuti has refined and expanded his ideas to provide us with a book for nurturing ourselves and our young people into Black consciousness and activism. Claiming Earth: Race, Rage, Rape, Redemption: Blacks Seeking A Culture of Enlightened Empowerment outlines practical possibilities for the individual to contribute to, remain involved in, and positively impact on Black world struggle. Madhubuti insists, "My aim in Claiming Earth is to articulate a politics of empowerment at an individual, community and people level that is intimately tied to education, economics, social and environmental development and human politics for the many, rather than the corrupt few ... Claiming Earth is about moving from victimhood to self-reliance, to ownership of self, resources, land and, yes, our tomorrows ... I am in search of healthy rituals that aid in our continued renewal." Claiming Earth offers answers to what Madhubuti describes as White World Supremacy's "Culture of Containment." His analyzes of rape, sexism, capitalism, Black male imprisonment, parenting, Black loveships, Black culture, Black-Jewish relations, and Black leadership are solution-based and challenge readers to new levels of understanding the Black situation nationally and internationally.
Confusion by any other name :
ISBN: 0883781484 OCLC: 22515224 Third World Press, Chicago, Ill. : ©1990.
Don't cry, scream /
ISBN: 088378016X OCLC: 26285736
GroundWork :
ISBN: 0883781735 OCLC: 35212757 Third World Press, Chicago : 1996.
Heartlove :
ISBN: 0883782014 OCLC: 38551031 Third World Press, Chicago : 1998.
Kwanzaa :
ISBN: 0883780127 OCLC: 30118678 A complete guide to celebrating Kwanzaa, the African American holiday based upon the principles of the Nguzo Saba value system. Explains some of the myths associated with this holiday as well as the qualities that make it uniquely African American.--Page [4] of cover.
Liberation narratives :
ISBN: 0883782898 OCLC: 154667808 Third World Press, Chicago : ©2009. Not only did/does the poetry of Haki R. Madubuti (Don L. Lee) help define and sustain a movemenrt, his verse helped shift the paradigm of contemporary American poetry aesthetics. With its brash urgency and, often, quiet passion; the musicality and homage in Madhibuti's work continues to resonate. Here in this new offering, ... Madhubuti's words, vision and insights are preserved for a new generation of readers.--Cover.
Million Man March/Day of Absence :
ISBN: 0883781883 OCLC: 34148034 Third World Press ; Chicago : [©1996] A reflective account of one of the most transforming events of the twentieth century -- the October 16, 1995 "Holy Day of Atonement and Reconciliation" and March on Washington. This anthology incorporates the ideas, experiences and visions of the Million Man March organizers, participants and observers. A powerful multi-media collection including over fifty contributors. Co-published with the University of Sankore Press.
Run toward fear :
ISBN: 0883782650 OCLC: 54960411 Third World Press, Chicago : 2004.
Taking bullets :
ISBN: 0883783614 OCLC: 925426402 "For over thirty years Haki R. Madhubuti has lead the national conversation on Black male empowerment and healing for our community. Taking Bullets : terrorism and Black life in twenty-first century America continues that conversation with a new urgency for the lives and survival of a new generation of Black men and boys who are confronted with much of the same disparity and adversity on the streets of every city in America. Madhubuti speaks directly to these young men with an empathic understanding of their plight, yet he sees hope and a vision for their future. He wants them to see this same hope and vision for themselves. In Taking Bullets, he also challenges community leaders, educators, and all of those individuals who directly impact the lives of our young men to develop sustained strategies to confront and challenge the systematic problems of police violence, mass incarceration and economic disparity"--Provided by publisher.
Taught by women :
ISBN: 0883783584 OCLC: 913335231 "Taught By Women, Poems as Resistance Language, New and Selected by Haki R. Madhubuti, marks a return to his roots. It is his first single-authored book of poetry in over nine years. In it, he pays homage to the many women who have influenced him and contributed to his unique worldview. Readers are urged not to forget various women who have nurtured, encouraged, challenged and strengthened us despite our sometimes dismal circumstances. Madhubuti asks that we remember these women, long distance runners, who give hope, optimism and courage to the next generation of children who need their strength, perseverance and quiet power. In these new and selected poems Madhubuti, formerly Don L. Lee, poet, publisher, editor, and activist, places us in lyrical proximity to a legacy of women whose lives he honors with heart warm verses and timeless reverence. Each poem is a vivid portraiture of the "magnificent energy" emanating from a rainbow of Black women. In this mosaic collection of poetry, Madhubuti celebrates the luminous spirits of women whose visible 'greatness' has left an indelible mark on his life's work. In Taught By Women, Madhubuti sings their struggles and praises with pitch perfect precision, every note-- an empowering song and unforgettable melody."--Provided by publisher.
Tough notes :
ISBN: 0883782367 OCLC: 49531689 Third World Press, Chicago : ©2002.
Why L.A. happened :
ISBN: 0883780941 OCLC: 27264421 A series of essays discussing the reasons for and the solutions to the rioting that took place in Los Angeles in 1992 and the violence that grew out of it in Atlanta.
YellowBlack :
ISBN: 0883782758 OCLC: 72763688 From the Publisher: Powerful prose, poetry, and jazz riffs chronicle the first 21 years of the life of Haki R. Madhubuti, formerly Don L. Lee: poet, publisher, editor, and activist. He was raised by his mother Maxine, whose life is also recounted-including gritty details of how she used her body to feed, house, and shelter her children without help from their absentee father. Despite the obstacles in his childhood, music and literature molded the young Don Lee, effectively saving his life.