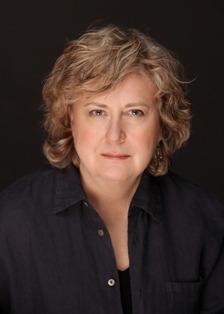 Carol Anshaw
Born:
1946 in Grosse Pointe, Michigan
Pen Name:
None
Connection to Illinois
: Anshaw taught in the MFA in Writing program at the School of the Art Institute of Chicago and is a past fellow of the Illinois Arts Council and the National Endowment for the Arts.
Biography
: Carol Anshaw is a novelist and painter. She has been writing since 1972. Her short fiction has been published in various periodicals. She currently divides her time between Chicago and Amsterdam.
---
Awards
:
Primary Literary Genre(s):
Fiction
Primary Audience(s):
Adult readers
E-Mail:
carolanshaw@gmail.com
Facebook:
https://www.facebook.com/CarolAnshawWriter/
Web:
https://www.carolanshaw.com/
Wikipedia:
https://en.wikipedia.org/wiki/Carol_Anshaw
---
Selected Titles
Aquamarine /
ISBN: 0395877555 OCLC: 24173609 As she turns forty, Jesse Austin reflects on how her life might have turned out if she had made different choices at three crucial turning points in her past.
Carry the one /
ISBN: 1451636881 OCLC: 711989013 Simon & Schuster, New York : 2012. When a car of inebriated guests from Carmen's wedding hits and kills a girl on a country road, Carmen and the people involved in the accident connect, disconnect, and reconnect throughout twenty-five subsequent years of marriage, parenthood, holidays, and tragedies.
Lucky in the corner /
ISBN: 061834070X OCLC: 53032300 Mariner Books, Boston : 2003. Nora and Fern are just like any other mother and daughter - their relationship is tumultuous, marked by brooding silences and curt exchanges. For Nora, Fern is an enigma - incomprehensible, unfindable. Fern has never really forgiven her mother for leaving her marriage to live with her lover, Jeanne. Their story is a contemporary one, in which mothering is a mapless journey and children are left to form themselves in the shadows cast by idiosyncratic parenting. Here, too, is the reality that perfectly reasonable people will find some way to throw a wrench into the smooth, well-oiled workings of their lives. Nora's relationship with Jeanne has settled into domestic stability, triggering in Nora a familiar restlessness that leads to an affair. When Fern intuits her mother's indiscretion, she looks to the two people she depends on most: her uncle Harold and her best friend, Tracy, who now has the overwhelming task of raising a baby. As Fern begins to take on more of the baby's care herself, she discovers some of the powerful ambiguities of parental love - and starts to find her way back to her own mother.Carol Anshaw has been praised for her
Right after the weather /
ISBN: 1476747792 OCLC: 1051777208 It's the fall of 2016. Cate, a set designer in her early forties, lives and works in Chicago's theater community. She has stayed too long at the fair and knows it's time to get past her prolonged adolescence and stop taking handouts from her parents. She has a firm plan to get solvent and settled in a serious relationship. She has tentatively started something new even as she's haunted by an old, going-nowhere affair. Her ex-husband, recently booted from his most recent marriage, is currently camped out in Cate's spare bedroom, in thrall to online conspiracy theories, and she's not sure how to help him. Her best friend Neale, a yoga instructor, lives nearby with her son and is Cate's model for what serious adulthood looks like.
Seven moves /
ISBN: 0395877563 OCLC: 34617758 Houghton Mifflin, Boston : 1996. A lesbian therapist in Chicago whose live-in lover disappears tracks her down in Morocco, only to find a different woman, a shock that puts her power of perception in question. If she could misread a lover for so long--a therapist's worst fear--perhaps she hardly knows her own mind.