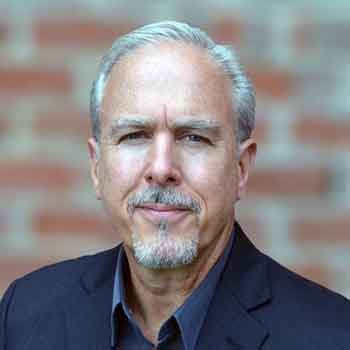 Dan Burns
Born:
April 5, 1963
Pen Name:
None
Connection to Illinois
: Burns was raised on the north side of Chicago and currently lives in the Chicago Suburbs with his wife and family.
Biography
: Dan Burns is the author of seven books, including the novels A Fine Line and Recalled to Life, and the short story collections Grace: Stories and a Novella and No Turning Back: Stories. He is also an award-winning writer of stories for the screen and stage. A Necessary Explosion: Collected Poems is his first poetry collection, fifteen years in the making.
---
Awards
:
Primary Literary Genre(s):
Fiction; Non-Fiction
Primary Audience(s):
Adult readers
E-Mail:
dan@danburnsauthor.com
Facebook:
https://www.facebook.com/danburnsauthor/
Twitter:
https://twitter.com/DanBurnsAuthor
Website:
http://www.danburnsauthor.com
---
Selected Titles
A fine line
ISBN: 9780991169429 OCLC: 990013542 When a struggling author with a secret government past is hired by a wealthy philanthropist to investigate a cold murder case, he has no choice but to expose the dark and buried secrets of a powerful political family in Chicago.
A Necessary Explosion: Collected Poems
ISBN: 1733279431 OCLC: A Necessary Explosion is an act Dan Burns performs daily to expel the stories pressing on his mind. Only by getting words down onto the page can he make room for all that comes next. Exploring the themes of life, love, family, writing, music, travel, history, and humanity's future, this collection artfully conveys the words of a craftsman in relatable, accessible poems. In Afterimage, a man struggles with his diminishing memory but takes comfort in knowing that he can always recall the image of the only woman he ever loved. Worlds Traveler stands as a dedication to, and remembrance of, Ray Bradbury and his influence on the author. A Necessary Explosion explores the cranial pressure that builds as a result of life's experiences and the need for humans to release that pressure to survive. Each of the seventy-five poems in this collection offers a glimpse into the mind of a hopeful poet and storyteller. They will make you consider your place in the world and leave you contemplating the magic of poetry.
Grace: Stories and a Novella
ISBN: 099116945X OCLC: "We're all flawed and confronted daily with sometimes slight but often apparently insurmountable challenges. But if we dig deep, what we unearth from the depths of our souls, if we're lucky, can allow us to overcome and carry on to live another day with an untortured heart." This is the sentiment Dan Burns explores in his exciting new collection. Five stories and a novella highlight Burns's range as a storyteller and his ability to see life and all its emotions through a unique lens. This collection features his most personal and insightful stories to date.
No turning back :
ISBN: 9780991169405 OCLC: 880708567 Told with realistic and thought provoking prose, each of the stories shine light on characters who, as a result of a particular experience, realize that they can't go back--in time or to the way life used to be. Moving forward is the only option, and what comes next is anyone's guess. The author accompanies each story with his personal notes regarding the thoughts and ideas that inspired him to write the story, adding a unique behind-the-scenes perspective of the writing process. Each breath we take brings us to, and past, a crossroads in life, and there is no turning back.
Recalled to life /
ISBN: 0989402908 OCLC: 849672296 Eckhartz Press, [Chicago, Ill.] : ©2013. Chicago architect Peter O'Hara had a blueprint for how he wanted to build his life. He had goals and ambitions and his path was clear. He had a loving wife and son, career success, and his final career goal was close within reach. The opportunity to become a partner in his firm was there for the taking. He almost had it all. But life and fate do not consider such plans. An unbelievable and unplanned event sets off a domino effect of repercussions that turn Peter's life upside down, pushing him to his limits and causing him to re-evaluate everything he thought was important.
The first 60 seconds :
ISBN: 9781402216763 OCLC: 278980776 Sourcebooks, Naperville, Ill. : ©2009. In the first 60 seconds, interviewers can decide whether you will be moved to the top of the list or dropped from consideration! In today's crowded job market, this innovative book shows job seekers how best to impress in that crucial first minute and gives strategies to constantly differentiate themselves from the competition. From preparing a credentials package to connecting with the interviewer, candidates will learn how to set themselves apart every time, especially essential with a 5% national unemployment rate.