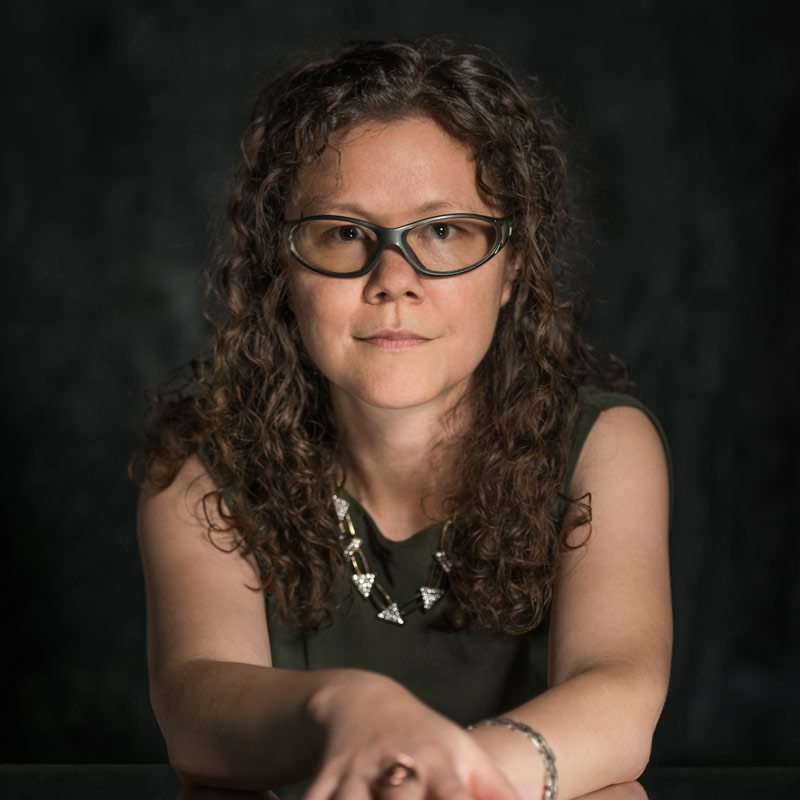 Crystal Meisaan Chan
Born:
Pen Name:
Crystal Chan
Connection to Illinois
: Chan lives in Chicago.
Biography
: Crystal Chan is an author, speaker, and race and compassion activist. She has published articles in many magazines; given talks and workshops across the country; facilitated discussion groups at national conferences; and been a professional storyteller. Along with the books she has written, she has also adapted several 'Classics' for 'Manga Classics' graphic novels including, Les Miserables, Adventures of Huckleberry Finn, Jane Eyre, Jungle Book, Great Expectations, The Scarlet Letter, The Adventures of Tom Sawyer, Romeo and Juliet and Macbeth. She also edited the 'Festivals of the World' series which includes Japan, The United States, Egypt, Israel, England and India. When Crystal isn't writing, her passion is giving diversity talks to adults and kids alike, hosts justice conversations on social media, and is a regular storyteller on Wisconsin Public Radio. She loves speaking to people of all ages, sharing both intimate and inspiring stories of healing and hope through the act of writing. She facilitates self-care retreats both virtually and in person, and she created and taught a university course called Writing Compassion as Benedictine University's Artist in Residence. Crystal also was a spoken word artist in Curious Future Encounter's film festival and an artist grant recipient from the City of Chicago.
---
Awards
:
Bird ILLINOIS READS Book Selection, Illinois Reading Council, 2016
All That I Can Fix Starred Reviews: Kirkus and School Library Journal; ILLINOIS READS Book Selection, Illinois Reading Council, 2020
Primary Literary Genre(s):
Fiction
Primary Audience(s):
Young adult readers
Blog:
https://crystalchan.net/news/
Facebook:
https://www.facebook.com/crystalchanwrites
Web:
http://crystalchan.net/
---
Selected Titles
All That I Can Fix
ISBN: 1534408886 OCLC: 1007494772 In Makersville, Indiana, people know all about Ronney—he's from that mixed-race family with the dad who tried to kill himself, the pill-popping mom, and the genius kid sister. If having a family like that wasn't bad enough, the local eccentric at the edge of town decided one night to open up all the cages of his exotic zoo—lions, cheetahs, tigers—and then shoot himself dead. Go figure. Even more proof that you can't trust adults to do the right thing.Overnight, news crews, gun control supporters, and gun rights advocates descend on Makersville, bringing around-the-clock news coverage, rallies, and anti-rallies with them. With his parents checked out, Ronney is left tending to his sister's mounting fears of roaming lions, stopping his best friend from going on a suburban safari, and shaking loose a lonely boy who follows Ronney wherever he goes. Can Ronney figure out a way to hold it together as all his worlds fall apart?From acclaimed author Crystal Chan comes an incisive tale of love, loyalty, and the great leaps we take to protect the people and places we love most.
Bird
ISBN: 9781442450905 OCLC: 827527790 Twelve-year-old Jewel was born on the day her brother Bird died and lives in a house of silence and secrets, but a new boy in her Iowa town may help find the answers Jewel wants despite her Jamaican grandfather's warning that he is a duppy, a malevolent spirit.