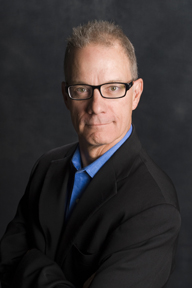 Kevin Stein
Born:
Connection to Illinois
: Stein currently resides in central Illinois.
Biography
: Kevin Stein is the the fourth Poet Laureate of Illinois. His poems and essays have appeared widely in journals such as the ''American Poetry Review''. His numerous awards include the National Endowment for the Arts Poetry Fellowship.As Illinois Poet Laureate, Stein helped establish the Gwendolyn Brooks Poetry Award in the Illinois Emerging Writers Competition that is offered by the Illinois Center for the Book. He served as the final judge of the competition from its inception in 2005 through his retirement in 2017.
---
Awards
:
-- Illinois Poet Laureate
-- Vernon Louis Parrington Medal for Distinguished Writing
Primary Audience(s):
Adult readers; Children; Young adult readers
Kevin Stein on WorldCat :
http://www.worldcat.org/search?q=kevin+stein
---
Selected Titles
A circus of want :
ISBN: 0826208436 OCLC: 25628471 University of Missouri Press, Columbia : ©1992.
American ghost roses :
ISBN: 0252029984 OCLC: 815477952 University of Illinois Press, Urbana : ©2005. In his first book as the poet laureate of Illinois, Kevin Stein shoulders an array of poetic forms, blending pathos, humor, and social commentary. These poems--ranging from meditative narratives to improvisational lyrics--explore art's capacity to embody as well as express contemporary culture. Stein embraces subjects as various as his father's death, magazine sex surveys, Kandinsky's theory of art, the dangling modifier, Jimi Hendrix's flaming guitar, racial bigotry, and a teacher's comments on a botched poem. Presiding over this miscellany are ghosts of a peculiarly American garden of dreamers and beloved misfits, those redeemed and those left fingering the locked gate._x000B__x000B__x000B__x000B__x000B__x000B__x000B__x000B_
Bruised paradise :
ISBN: 9780252065378 OCLC: 33078543 University of Illinois Press, Urbana : ©1996.
Chance ransom :
ISBN: 0252025989 OCLC: 43296743 University of Illinois Press, Urbana : ©2000.
James Wright :
ISBN: 0821409093 OCLC: 18322213 Ohio University Press, Athens : ©1989. In this first comprehensive scholarly introduction to Wright?s work, Stein traces the unified growth of Wright?s poetry, asserting that while stylistic changes are often more apparent than actual, Wright does undergo a continuing personal and aesthetic development throughout his career. Stein examines the entire body of Wright?s poetry, including such previously unpublished materials as the collection Amenities of Stone.
Poetry's afterlife :
ISBN: 0472050990 OCLC: 666936615 University of Michigan Press : Ann Arbor : ©2010. At a time when most commentators fixate on American poetry's supposed "death," Kevin Stein's Poetry's Afterlife instead proposes the vitality of its aesthetic hereafter. The essays of Poetry's Afterlife blend memoir, scholarship, and personal essay to survey the current poetry scene, trace how we arrived here, and suggest where poetry is headed in our increasingly digital culture. The result is a book both fetchingly insightful and accessible. Poetry's spirited afterlife has come despite, or perhaps because of, two decades of commentary diagnosing American poetry as moribund if not already deceased. With his 2003 appointment as Illinois Poet Laureate and his forays into public libraries and schools, Stein has discovered that poetry has not given up its literary ghost. For a fated art supposedly pushing up aesthetic daisies, poetry these days is up and about in the streets, schools, and universities, and online in new and compelling digital forms. It flourishes among the people in a lively if curious underground existence largely overlooked by national media. It's this second life, or better, Poetry's Afterlife, that his book examines and celebrates.
Private poets, worldly acts :
ISBN: 0821412825 OCLC: 47110046 Ohio University Press, Athens : 1999. "At a time when poets appear tragically detached from the public for which they write [the author] has drawn on the work of nine poets of the 1950s to the 1990s ... to illuminate the various ways they reddem a vision of personal, aesthetic, and social relevancy from the shadow of traditionally narrated history. ..."--Back cover.
Sufficiency of the actual :
ISBN: 0252076001 OCLC: 213765860 University of Illinois Press, Urbana : ©2009. "In this ambitious collection, Kevin Stein enters the volatile intersection of private lives and larger public history. In poems variously formal and experimental, improvisational and narrative, wisely silly and playfully forlorn, Stein renders the human carnival flexed across the tattooed bulk of "history's bicep."" "Musical and refreshingly unaffected, Stein's poems yoke the domains of high and low art. His poems address subjects by turns surprising, edgy, and humorous. They offer musings on the Slinky and the atomic bomb, elegies for a miscarried pregnancy and the late physicist Edward Teller, reflections on night-shift factory work and President Eisenhower's golf caddy, and meditations on the politics of post-colonialism and a youthful antiwar streaking incident. Against this vivid backdrop parades a motley cast of American characters seeking wiry balance in a fragile world."--BOOK JACKET.
Wrestling Li Po for the remote :
ISBN: 9780984651054 OCLC: 825733856 Fifth Star Press, Chicago : 2013. In this fresh poetry collection, Kevin Stein tussles with the current American moment?s skewed notions of social and aesthetic value. His gallery of subjects is bracingly contemporary, including Gold Star Mothers who?ve lost a child to war, nightshift factory workers, estranged veterans, guitarist Les Paul, one couple?s yard sale romance, a dog?s Valentine poem, and even riffs on toilet paper, Herodotus, congressional discord, and league bowlers. To each, Stein brings both empathy and an astute eye for cultural foibles. He maps his poetic province from this welter, grappling with Li Po?s quest for lyrical detachment as well as the counter urge for communal engagement. These poems?formally inventive and refreshingly accessible, at turns darkly humorous and trippingly caustic?pull no punches. They pose fundamental questions of self and art in the modern era.