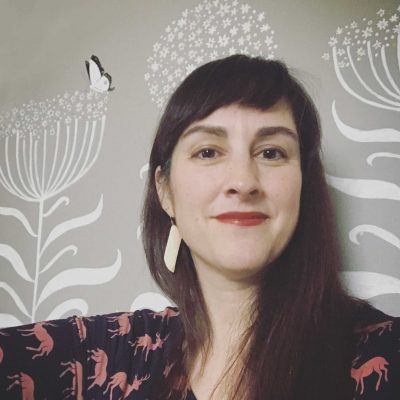 Heidi Herman
Born:
1968, in Bloomington, Illinois
Pen Name:
None
Connection to Illinois
: Herman was born in Bloomington and grew up in small-town Central Illinois, attending Towanda Elementary, graduating from NCHS, and taking classes at Illinois State University. She later moved to Chicago and worked in telecommunications, which took her to six different states over the course of twelve years. She returned to settle back Central Illinois - this time in Morton - in 2013.
Biography
: After spending a total of thirty years in telecommunications, Heidi Herman refocused from technical writing to fiction.
---
Awards
:
Primary Literary Genre(s):
Fiction; Non-Fiction
Primary Audience(s):
Adult readers; Children; Young adult readers
:
---
Selected Titles
Her Viking heart
ISBN: 9781947233928 OCLC: 1055204140 Anna Miller is suddenly without family when her father suddenly dies. While coping with her loss, she finds an unfinished research project of her father's that attempts to unravel a family mystery buried in four generations of deceit. The answer to the mystery will reveal her true heritage.
Homestyle Icelandic cooking for American kitchens /
ISBN: 0692785140 OCLC: 970663978
The guardians of Iceland and other Icelandic folk tales
ISBN: 9780998281605 OCLC: 962733519 This collection of Icelandic fairy tales and legends comes from the days of the Vikings. These stories of trolls, magic, Hidden People, and creatures from the sea were passed down from generation to generation, told on cold winter nights in front of the fire before being written down a hundred years ago. The stories are brought together here and updated, so now you can read about trolls that wandered throughout Iceland, the race of Hidden People with strong magic powers and the four powerful beings that protect Iceland from all invaders. The mermaids and mermen, giants, shape-shifting seals, and dragons in disguise are here for you to discover.
The legend of the Icelandic Yule Lads
ISBN: 9781478743309 OCLC: 919510023 Outskirts Press., [Place of publication not identified]. : 2015. This modernized version of the Icelandic Yule Lad tale brings new life to this very old story. After accidentally being seen by a human, Stekkjastaur finds he must rely on a young Shepherd boy to keep his secret. He gives a gift just to protect his troll reputation, but the little boy's happiness made him happy as well. He learns that one of the greatest gifts you can receive is the joy in giving to someone else. One by one, the Yule Lads each take a break from his own mischief, and each one learns the happiness gained from gift-giving. Even from a source as unlikely as a troll, a selfish act wrapped up in the Christmas spirit can grow into something wonderful.