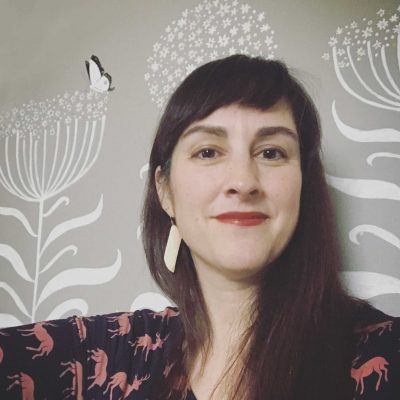 John T. Shaw
Born:
, in Peoria, Illinois
Pen Name:
None
Connection to Illinois
: Shaw was born and raised in Peoria. He received his bachelor's degree in Political Science from Knox College in Galesburg. He currently resides in Carbondale.
Biography
: John T. Shaw is the author of five books. He's covered Congress for Market News International for nearly twenty-five years, and has also been a contributing writer for the Washington Diplomat and has been a guest on PBS NewsHour and C-SPAN.John is now the Director of the Paul Simon Public Policy Institute at Southern Illinois University. He currently lives in Carbondale, Illinois.
---
Awards
:
Primary Literary Genre(s):
Non-Fiction
Primary Audience(s):
Adult readers
:
---
Selected Titles
JFK in the Senate :
ISBN: 0230341837 OCLC: 830669015 "Based on primary documents from JFK's Senate years as well as memoirs, oral histories, and interviews with his top aides, JFK in the Senate provides new insight into an underappreciated aspect of his political career.--
Jfk in the senate :
ISBN: 1137279494 OCLC: 922078047 Palgrave Macmillan, New York/Basingstoke : 2015.
Richard G. Lugar, statesman of the senate :
ISBN: 9780253001931 OCLC: 781542956 Indiana University Press, Bloomington : 2012. Two-time chairman of the Senate Foreign Relations Committee, Richard G. Lugar has been one of the most widely respected foreign policy experts in Congress for over three decades. In this illuminating profile, John T. Shaw examines Lugar's approach to lawmaking and diplomacy for what it reveals about the workings of the Senate and changes in that institution. Drawing on interviews with Lugar and other leading figures in foreign policy, Shaw chronicles Lugar's historic work on nuclear proliferation, arms control, energy, and global food issues, highlighting the senator's ability to influence American foreign policy in consequential ways. The book presents Lugar's career as an example of the role Congress can play in the shaping of foreign policy in an era of a strong executive branch. It demonstrates the importance of statesmanship in contemporary American political life while acknowledging the limitations of this approach to governance.
Rising star, setting sun :
ISBN: 1681777320 OCLC: 1031415086 After winning the presidency by a razor-thin victory on November 8, 1960 over Richard Nixon, Dwight D. Eisenhower's former vice president, John F. Kennedy became the thirty-fifth president of the United States. But beneath the stately veneers of both Ike and JFK, there was a complex and consequential rivalry. In Rising Star, Setting Sun, John T. Shaw focuses on the intense ten-week transition between JFK's electoral victory and his inauguration on January 20, 1961. In just over two months, America would transition into a new age, and nowhere was it more marked that in the generational and personal difference between these two men and their dueling visions for the country they led. The former general espoused frugality, prudence, and stewardship. The young political wonderkid embodied dramatic themes and sweeping social change.
The ambassador :
ISBN: 1933102160 OCLC: 62324499 Capital Books, Sterling, Va. : ©2006.
Washington diplomacy :
ISBN: 087586161X OCLC: 51214636 Algora Pub., New York : ©2002. Sixty-six interviews from the Washington Diplomat give insights into the forces intersecting and reflecting in the world today. Five years ago, publisher Victor Shiblie and his leading writer John Shaw decided to launch a column profiling people who are shaping world events. This book brings together the most interesting personalities from the five years that column has run. Leaders, writers, politicians and thinkers explain what is happening in the world from the enlightened perspective. They give us insights into the forces intersecting and reflecting in the world today. Sen. Joseph Biden expresses his strong views on reforming the United Nations and slowing the proliferation of weapons of mass destruction. Former National Security Council Director Zbigniew Brzezinsk explains how international affairs have to be worked out in a chessboard strategy. Nelson Mandela describes the changes that have swept his country since the fall of apartheid, and how he hopes its democracy will progress. British historian Niall Ferguson explains his controversial thesis that nothing in the past was inevitable.