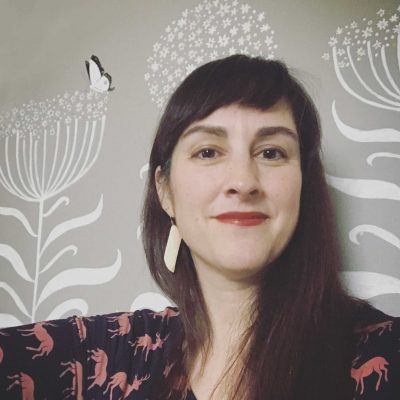 Seymour M. Hersh
Born:
1937 in Chicago, Illinois
Pen Name:
None
Connection to Illinois
: Hersh was born in Chicago. He graduated from the University of Chicago with a history degree.
Biography
: Seymour Hersh is a Pulitzer Prize-Winning journalist, investigative reporter and political writer. He has been a contributor to The New Yorker magazine since 1993 and has also written for the London Review of Books since 2013.In 1959, Hersh began his career in journalism as a copyboy, then police reporter for the City News Bureau of Chicago. He first gained recognition in 1969 for exposing the My Lai Massacre and its cover-up during the Vietnam War, for which he received the 1970 Pulitzer Prize for International Reporting. In all, Hersh has won a Pulitzer Prize, five George Polk Awards - the award's most honored laureate, two National Magazine Awards, and more than a dozen other prizes for investigative reporting.
---
Awards
:
Primary Literary Genre(s):
Non-Fiction
:
---
Selected Titles
"The target is destroyed" :
ISBN: 0394542614 OCLC: 12667568 Random House, New York : ©1986. An hour-by-hour account of Flight 007 which was shot down by a Russian interceptor killing all 269 passengers and crew on board the Korean jet.
<>.
ISBN: 9788986698756 OCLC: 1012699277
Against all enemies :
ISBN: 0345427483 OCLC: 39108530 Ballantine Publishing, New York : ©1998. The war between America's ailing veterans and their government.
Chain of command :
ISBN: 0060195916 OCLC: 56496381 "Seymour M. Hersh brings together reporting, along with new revelations, to answer the critical question of the last three years: how did America get from the clear morning when hijackers crashed airplanes into the World Trade Center and the Pentagon to a divisive and dirty war in Iraq?" "In Chain of Command, Hersh takes an unflinching look behind the public story of President Bush's "war on terror" and into the lies and obsessions that led America into Iraq"--Jacket.
Chain of command :
ISBN: 9780061807657 OCLC: 1021169778
Cover-up
ISBN: 0394718860 OCLC: 415419 Vintage Books New York, [1973, ©1972]
Cover-up /
ISBN: 0394474600 OCLC: 210189
The dark side of Camelot /
ISBN: 0316359556 OCLC: 37919203 Little, Brown, Boston : ©1997. "In this groundbreaking book, award-winning investigative journalist Seymour M. Hersh shows us a John F. Kennedy we have never seen before, a man insulated from the normal consequences of behavior long before he entered the White House. His father, Joe, set the pattern with an arrogance and cunning that have never been fully appreciated: Kennedys could do exactly what they wanted, and could evade any charge brought against them. Kennedys wrote their own moral code." "And Kennedys trusted only Kennedys. Jack appointed his brother Bobby keeper of the secrets - the family debt to organized crime, the real state of Jack's health, the sources of his election victories, the plots to murder foreign leaders, and the president's intentions in Vietnam." "The brothers prided themselves on another trait inherited from their father - a voracious appetite for women - and indulged it with a daily abandon deeply disturbing to the Secret Service agents who witnessed it. These men speak for the first time about their amazement at what they saw and the powerlessness they felt to protect the leader of their country."--Jacket.
The killing of Osama bin Laden
ISBN: 1784784397 OCLC: 953597986
The killing of Osama Bin Laden /
ISBN: 1784784362 OCLC: 936205617 "In 2011, an elite group of US Navy SEALS stormed an enclosure in the Pakistani city of Abbottabad and killed Osama bin Laden, the man the United States had begun chasing before the devastating attacks of 9/11. The news did much to boost President Obama's first term and played a major part in his reelection victory of the following year. But much of the story of that night, as presented to the world, was incomplete, or a lie. The evidence of what actually went on remains hidden."--Jacket flap.
The price of power :
ISBN: 0671506889 OCLC: 9441933 Summit Books, New York : ©1983. Examines Henry Kissinger's influence on the development of the foreign policy of the United States during the presidency of Richard Nixon.
The Samson Option :
ISBN: 0394570065 OCLC: 24609770 Exposes one of the most well-protected political-military secrets of the Cold War.
The Samson option :
ISBN: 0679743316 OCLC: 26502946 Vintage Books, New York : 1993.
The target is destroyed :
ISBN: 0394755278 OCLC: 15588775 Vintage Books, New York : 1987.