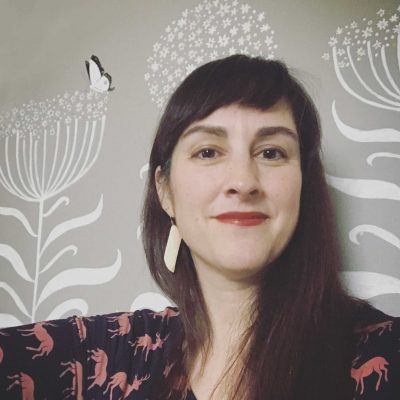 Sidney Sheldon
Born:
1917, in Chicago, Illinois
Died:
2007 in Rancho Mirage, California
Pen Name:
None
Connection to Illinois
: Sheldon was born and raised in Chicago. He also attended Northwestern University.
Biography
: Sidney Sheldon is probably best known for his exciting blockbuster novels. Almost all have been number-one international bestsellers. His first book, The Naked Face, was acclaimed by the New York Times as 'the best first mystery of the year' and received an Edgar Award. Most of his novels have become major feature films or TV miniseries, and there are more than 275 million copies of his books in print throughout the world. Before he became a novelist, Sidney Sheldon had already won a Tony Award for Broadway's Redhead and an Academy Award for The Bachelor and the Bobby Soxer. He has written the screenplays for twenty-three motion pictures, including Easter Parade (with Judy Garland) and Annie Get Your Gun. In addition, he penned six other Broadway hits and created three long-running television series, including Hart to Hart and I Dream of Jeannie, which he also produced. A writer who has delighted millions with his award-winning plays, movies, novels, and television shows, Sidney Sheldon reigns as one of the most popular storytellers of all time.
---
Awards
:
Primary Literary Genre(s):
Fiction
Primary Audience(s):
Adult readers
:
---
Selected Titles
A stranger in the mirror /
ISBN: 0446356573 OCLC: 1858321 Morrow, New York : 1976. Toby Temple is consumed by his appetite for revenge. Jill Castle pays her way in the entertainment business with her body, creating a trail of painful secrets. Between them is an unbreakable bond that makes them both more and less than human.
Bloodline /
ISBN: 0446357448 OCLC: 3345201 Morrow, New York : 1978, ©1977. Elizabeth Rolfe, only child of one of the world's richest men, has everything. When her father dies in a mysterious accident, she discovers that her inheritance includes far more than his international pharmaceutical company. Surrounded by desperate, cash-hungry relatives, she faces betrayal and sabotage and is pursued by an assassin who silently stalks her.
Doomsday conspiracy :
ISBN: 9780007839759 OCLC: 813190881 Harper Collins, London : 2008.
If tomorrow comes /
ISBN: 0446357421 OCLC: 11134466 Morrow, New York : 1985. Tracy Whitney is sentenced to fifteen years imprisonment due to a frame-up. On her escape, she uses her intelligence, beauty and ice-cold nerve, in a vendetta against the mobsters responsible.
IF TOMORROW COMES.
ISBN: 0008286086 OCLC: 1012533019 HARPERCOLLINS Publishers, [Place of publication not identified], 2017.
Master of the game /
ISBN: 1478948434 OCLC: 960277254 Kate Blackwell is the symbol of success, a beautiful woman who parlayed her inheritance into an international conglomerate. Winner of a unique position among the wealthy and world-renowned, she's also a survivor as indomitable as her father, who returned from the edge of death to wrench a fortune in diamonds from the hard South African soil. Now, celebrating her ninetieth birthday, Kate surveys the family she has manipulated, dominated, and loved: the fair and the grotesque, the mad and the mild, the good and the evil.--
Nothing lasts forever
ISBN: 1558009655 OCLC: 30907330 Dove Audio, Beverly Hills, CA : ℗1994. Nothing lasts forever races from the operating room to the court room amidst the ambitions and fears of healers and killers, lovers and betrayers.
Nothing lasts forever /
ISBN: 0688084915 OCLC: 29845917 W. Morrow, New York : ©1994. Nothing last forever races from the llife and death decisions of the operating room to the tension-packed fireworks of a murder trial. It lays bare the ambitions and fears of healers and killers, lovers and betrayers.
Rage of angels /
ISBN: 1478948388 OCLC: 1000614179 The story of a beautiful New York lawyer, who falls into a dangerous love triangle with two men--one a prominent politician, the other the head of the powerful Mofia family for whom she is counsel.
RAGE OF ANGELS.
ISBN: 0008286205 OCLC: 1012516272 HARPERCOLLINS Publishers, [Place of publication not identified], 2017.
Selected from Windmills of the gods
ISBN: 0929631323 OCLC: 24397413 Literacy Volunteers of New York City, New York : 1991.
STRANGER IN THE MIRROR.
ISBN: 0008286108 OCLC: 1012531271 HARPERCOLLINS Publishers, [Place of publication not identified], 2017.
The dark side of midnight
ISBN: 9780062434265 OCLC: 907539461 Now appearing for the first time together, three of Sidney Sheldon's number one bestselling novels--The Other Side of MidnightThe Other Side of Midnight is a sweeping novel of high financial intrigue on three continents, love, murder, danger, and suspense.
The doomsday conspiracy /
ISBN: 0688084893 OCLC: 23383325 William Morrow and Co., New York : ©1991. Navy Commander Bellamy is assigned to investigate the crash of a weather balloon in the Swiss Alps. However, for him it is also the beginning of a journey of terror into the incomprehensible.
The naked face
ISBN: 9781607470908 OCLC: 742381137 Phoenix Books, [Beverly Hills, CA] : [2010?] A psychoanalyst, falsely suspected of murder by the police, is stalked by the murderer himself.
The naked face.
ISBN: 0446341916 OCLC: 95738 Morrow, New York, 1970. The taut, gripping story of a man who is stalked by an unknown murderer.
The sands of time
ISBN: 9781435676893 OCLC: 273743513 Phoenix Audio, [Beverly Hills, Calif.] : 2008. Tale of four nuns who are abruptly forced to flee the secure environment of their Spanish convent and face a hostile world they long ago abandoned. Suddenly these four women find themselves pawns in a violent struggle between the outlawed Basque underground movement, led by the charismatic Jaime Miro, and the Spanish army, under the command of the vengeful Colonel Ramon Acoca, who is bent on destroying all of them.
The sands of time /
ISBN: 0688065716 OCLC: 18415040 Morrow, New York : ©1988. Four nuns, suddenly severd from the security of convent life by the turbulence of Spanish political unrest, find themselves fighting their enemies and their own desires and struggling to sustain their friendship and their lives.
Windmills of the gods /
ISBN: 0688065708 OCLC: 14273555 W. Morrow and Co., New York : ©1987. The story of a woman trapped by a diabolical international conspiracy. The action races from the president's Oval Office to the hot Latino beat of Buenos Aires to the romance of Paris and Rome to the shadowy dangers of Bucharest.