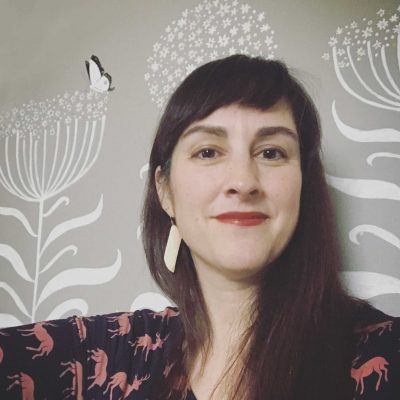 Geoff Rodkey
Born:
Pen Name:
None
Connection to Illinois
: Rodkey grew up in Freeport and graduated from Freeport High School in 1988.
Biography
: Geoff Rodkey is an author but before he began writing books, he was the Emmy-nominated screenwriter of such hit films as 'Daddy Day Care', 'RV', 'The Shaggy Dog' and the Disney Channel's 'Good Luck Charlie, It's Christmas'. He began his writing career on his high school newspaper. While in college, Rodkey was an editor of both the Harvard Lampoon and the Let's Go travel guide series. His early writing credits also include the educational video game 'Where in the World is Carmen San Diego?', the non-educational MTV series 'Beavis and Butt-head', and Comedy Central's 'Politically Incorrect.' He currently lives in New York City.
---
Awards
:
Primary Literary Genre(s):
Fiction
:
---
Selected Titles
Deadweather and Sunrise /
ISBN: 0399257853 OCLC: 756912917 G.P. Putnam's Sons, New York : ©2012. It's tough to be thirteen, especially when somebody's trying to kill you. Not that Egg's life was ever easy, growing up on sweaty, pirate-infested Deadweather Island with no company except an incompetent tutor and a pair of unusually violent siblings who hate his guts. But when Egg's father hustles their family off on a mysterious errand to fabulously wealthy Sunrise Island, then disappears with the siblings in a freak accident, Egg finds himself a long-term guest at the mansion of the glamorous Pembroke family and their beautiful, sharp-tongued daughter Millicent. Finally, life seems perfect. Until someone tries to throw him off a cliff. Suddenly, Egg's running for his life in a bewildering world of cutthroat pirates, villainous businessmen, and strange Native legends. The only people who can help him sort out the mystery of why he's been marked for death are Millicent and a one-handed, possibly deranged cabin boy.
New lands /
ISBN: 0399257861 OCLC: 823927605 Thirteen-year-old Eggbert and his friends face old and new enemies when they travel to the New Lands in search of the lost Okalu tribe and its mysterious ancient treasures.
Stuck in the stone age /
ISBN: 1635650895 OCLC: 982536619 A glitchy time machine strands a bumbling janitor and a brilliant scientist in the distant past, and they must find their way home before they're attacked by angry cavemen or eaten alive by a saber-toothed tiger.
The Tapper twins go to war (with each other) /
ISBN: 0316297798 OCLC: 880418896 An oral history that reports, through transcribed recordings, text messages, photographs, illustrations, screenshots, and more, an epic prank war between twelve-year-old twins Reese and Claudia Tapper of New York City.
The Tapper twins go viral /
ISBN: 0316297844 OCLC: 939596166 "Twelve-year-old twins Reese and Claudia Tapper race to become more popular on social media sites in order to win a high-stakes bet"--
The Tapper twins run for president /
ISBN: 0316297852 OCLC: 917345580 A humorous oral history that chronicles twelve-year-old twins Reese and Claudia Tapper's heated competition to become sixth grade class president of their New York City private school, through text messages, photographs, screenshots, and more.
The Tapper Twins tear up New York /
ISBN: 0316297836 OCLC: 896806719 An oral history that reports, through transcribed recordings, text messages, photographs, illustrations, screenshots, and more, on the First (and last) Annual Culvert Prep Middle School Scavenger Hunt For Charity, and the adventures of twelve-year-old twins Reese and Claudia Tapper as their highly competitive teams scour New York for treasure.
We're not from here /
ISBN: 1524773042 OCLC: 1088893295 "After a year on Mars, a young boy and his family migrate to the planet Choom, but the inhabitants of Choom, the Zhuri, who look like giant mosquitoes, don't really like humans and it up to the boy and his family to change their minds if they hope to survive." --