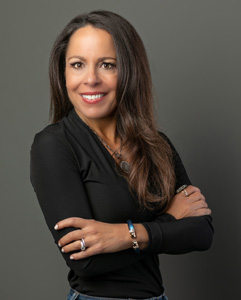 Lisa Barr
Born:
Connection to Illinois
: Lives in Deerfield.
Biography
: Lisa Barr has been a journalist for more than twenty years. Among her career highlights, she has served as managing editor for the Jerusalem Post, covering Middle East politics, lifestyle, and terrorism in Jerusalem. She later became managing editor of Moment magazine in Washington, DC, and a staff reporter for the Chicago Sun-Times. Her website and blog, GIRLilla Warfare: A Mom's Guide to Surviving the Suburban Jungle, was launched in the spring of 2012.
---
Awards
:
"Fugitive Colors"
-- Gold Medal, IPPY, 2014
Primary Literary Genre(s):
Fiction; History; Romance
Primary Audience(s):
Adult readers
Facebook:
https://www.facebook.com/authorlisabarr/
Twitter:
https://twitter.com/lisabarr18
Website:
https://lisabarr.com/
WorldCat:
http://www.worldcat.org/search?q=Lisa++Barr
---
Selected Titles
Fugitive Colors
ISBN: B00PSSEKH8 OCLC: Simon & Schuster 2012 On the eve of WWII, three art students let their professional rivalries and romantic jealousies catapult them into the center of one of the most notorious campaigns of the Third Reich. Upon arriving in Paris, American expat Julian is immediately befriended by Rene and Felix, who encourage him to abandon his formal studies and join them in private lessons with an avant-garde artist. Fiercely competitive, Rene and Felix nonetheless set aside their artistic ambitions for their passionate pursuit of Charlotte, the salon's hedonistic nude model. When Felix discovers Rene and Charlotte's affair, his vow to seek revenge is conveniently satisfied when his Nazi-sympathizer father forces him to return to Germany, where Felix becomes involved in the fuhrer's campaign to rid the world of so-called degenerate art. Thrust into the role of both confidant and spy, Julian dedicates his life to saving valuable works of art from Nazi destruction, with tragic results. Masterfully conceived and crafted, Barr's dazzling debut novel has it all: passion and jealousy, intrigue and danger.
The Unbreakables
ISBN: B07DNB9V6B OCLC: HarperCollins Publishers 2019 A delicious, sharp novel about a woman who jets off to France after her perfect marriage collapses, putting the broken pieces of herself back together while rediscovering her own joie de vivre - a lust for life, art, and steamy sex.