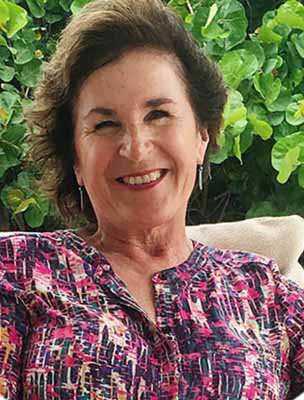 Pam Saxelby
Born:
Burlington, Wisconsin 1956
Pen Name:
Connection to Illinois
: Hi, I was born in Wisconsin, but always wanted to get to Chicago! My husband and I have lived in the northern suburbs for over 30 years. We raised our children in the Village of Libertyville... which I believe was a delightful place for kids to grow up.
Biography
: After more than 20 years of working with and listening to young children as a Pre-k teacher, I turned my love of Children's Picture Books into works of my own. I love the delight on kids faces when they hear a good story, and also try to appeal to the adults who read to them as well... if I can make a child and a grownup smile.. well that's the best!I have 3 books published now, and am working on my next two. I am excited to see how they will be received!My illustrator is my grown up adult daughter, who started her professional studies in Fine Art, but then found her way into Artisinal Cheese! She is an illustrator, a business owner, an author, and most importantly, the mother of 3 wonderful kids.The best part of writing books for kids, is being able to read them to them, and watch their reactions... kids always tell the truth!
---
Awards
:
-- Purple Dragon Fly Award, Max and Bear, Josie the Great, and The Great Grace Escape
-- Storymonsters Approved! (kids are the judges!), Max and Bear, Josie the Great
Primary Literary Genre(s):
Fiction
Primary Audience(s):
Children
Website:
http://pamsaxelby.com
Facebook:
Author Pam Saxelby
Twitter:
Pam Saxelby
Instagram:
Author Pam Saxelby
YouTube:
Pam Saxelby
E-Mail:
pamsaxelby@gmail.com
WorldCat:
http://www.worldcat.org/search?q=Pam++Saxelby
---
Selected Titles
Josie the Great
ISBN: 9781480432336 OCLC: Archway 2016
Max and Bear
ISBN: 9781480807921 OCLC: Archway 2014
The Great Grace Escape
ISBN: 9781612446950 OCLC: 1059250318 Halo 2018 Grace is the boss of her underwater home! Grace decides what to do, how to do it, and when! But... as time passes, and as Grace hears voices and sounds that peak her interest, she begins to wonder if there is an even better place. With humor, imagination, and tenderness, author Pam Saxelby, and illustrator Anne Saxelby, explore a baby's arrival, and the delight found in arriving at just the right place.--Publisher's description.