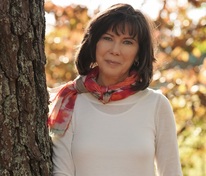 Sarah Glenn Fortson
Born:
Pen Name:
Connection to Illinois
: Forston now lives in Chicago. One summer she taught creative writing to gifted elementary and middle school students at Northwestern University's Talent Development Center. She's a member of SCBWI and Off Campus Writers in Winnetka.
Biography
: Sarah Glenn Fortson originally hails from Columbus, Georgia. She studied journalism at the University of Georgia and went on to become a teacher. Upon retiring from being a life-long educator, she knew just what to do -- it was writin' time.
---
Awards
:
Primary Literary Genre(s):
Fiction
Primary Audience(s):
Children
Website:
http://www.sarahglennfortson.com/
Facebook:
https://www.facebook.com/sarahglenn.fortson
Twitter:
https://twitter.com/sarah_fortson?lang=en
LinkedIn:
https://www.linkedin.com/in/sarah-glenn-fortson-b4904127
WorldCat:
http://www.worldcat.org/search?q=Sarah++Glenn++Fortson
---
Selected Titles
This Cowgirl Ain't Kiddin' About the Potty
ISBN: 1441331654 OCLC: 1084630568 Peter Pauper Press 2019 Cowgirl A.K. saunters about in her ten-gallon hat and two-quart diaper, insisting she has no time for the potty, until she meets her idol, Wild Wilma Wilkee, who wears underwear.