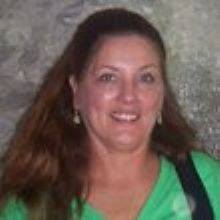 Brenda Jeanne Padget
Born:
Springfield, IL, 1953
Pen Name:
Amanda Collins Beams
Connection to Illinois
: Born and raised in Springfield, the heart of the Land of Lincoln, I have always had a strong interest in Illinois history. After a career in marketing and public relations, I embarked on a new career as a novelist. I enjoy writing historical fiction because it allows me to bring the dead to life to share their stories. My debut novel, October Storms, is set in Piatt County, Illinois, on the cusp of the twentieth century. Characters include Robert Henry Allerton and his step-mother, Mrs. Agnes Allerton.
Biography
:
---
Awards
:
Primary Literary Genre(s):
Fiction; History
Primary Audience(s):
Adult readers
Facebook:
https://www.facebook.com/AuthorAmandaCollinsBeams/
Twitter:
https://twitter.com/beamsamanda
Brenda Jeanne Padget on WorldCat:
http://www.worldcat.org/search?q=Brenda++Jeanne++Padget
---
Selected Titles
October Storms
ISBN: 9781645703266 OCLC: 1105644542 R&R Bindery Service, Inc. 2019 In October 1897, Louise Hawkes, severely beaten and near death, and her two young children, are found on the muddy bank of Friends Creek. Transported to Dunham's Crossing, they are taken in by Agnes Dunham Hoskins. As the women's lives become increasingly intertwined, an unbreakable bond is formed that will endure far beyond their natural lives. Nearly a century later, Belinda Page and Julie Stephens embark on a day trip to Allerton Park. A twist of fate forces them off the highway and into the clutches of a violent thunderstorm. In the aftermath, the discovery of a long-buried curio leads to an experience neither Belinda or Julie could have ever imagined--Back cover.